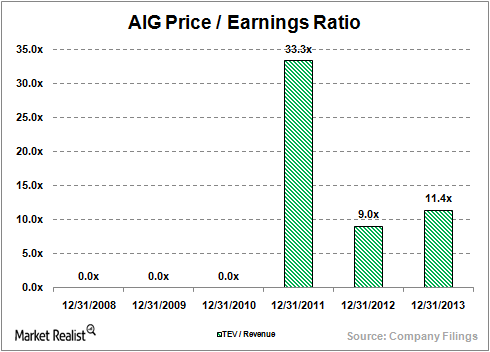 Baupost Group opens PBF position, raises MU and THRX share, and sells AIG, AUY, and KGC—13F Flash D
By Samantha Nielson

Nov. 20 2020, Updated 2:23 p.m. ET
The Baupost Group, LLC, is a hedge fund founded and run by Seth Klarman in 1982. Its investment approach emphasizes risk management. The firm, one of the largest hedge funds in the world, is a value investing manager. It has about $30 billion in assets under management.
Abbreviated financial summaries and metrics for these securities are included below. Detailed analysis and recommendations require a subscription (more information at the bottom of the article).
Baupost started a new position in PBF Energy (PBF), increased positions in Micron Technology Inc. (MU) and Theravance Inc. (THRX), and sold American International Group (AIG) as well as gold miners Yamana Gold Inc. (YRI) and Kinross Gold Corp. (KGC).
Why sell American International Group (AIG)?
Article continues below advertisement
AIG reported a growth in insurance operating income of 38%, to $2.2 billion, from last year's third quarter. After-tax operating income per share was $0.96 for 3Q 2013, compared to $0.99 in 3Q 2012. However, revenue came in at $8.43 billion, below analyst estimates. Its property casualty and life and retirement segments saw a strong quarter in terms of performance.
AIG said it's still seeking alternatives for its non-core aircraft-leasing subsidiary, International Lease Finance Corp (ILFC). It expects to make a decision on the sale or an initial public offering in 4Q 2013. AIG had reached a deal to sell the unit to a consortium of Chinese investors last year for $4.7 billion, but it's yet to go through, with one of the financiers backing out in the middle of this year. Recent news reports stated that P3 Investments and Taiwan's Fubon Group are looking to raise a $2.1 billion syndicated loan to buy an 81% stake in ILFC.
Assets under management increased 10% from a year ago as a result of growth in both the retail and institutional businesses. Sales momentum and strong equity markets contributed to growth in retirement income solutions, retail mutual funds, and group retirement assets.
AIG's sales trends continue to reflect strong consumer demand and increased distribution penetration for its investment products. In fixed annuities, crediting rates have risen in line with market interest rates, making this product more attractive compared to competing bank and short-term fixed-income products. The company expects a continued fixed annuity sales momentum, assuming a modestly rising interest rate environment.
It said it distributed $147 million in dividends to shareholders and deployed just over $190 million, repurchasing 4 million shares.
Article continues below advertisement
AIG said it saw solid earnings, strong sales, and improving net flows and level of cash distributions through the first nine months of the year. It continues to focus on executing its growth strategies by leveraging its strong relationships with distribution partners to increase profitable sales of its broad product portfolio across all channels. At the same time, it seeks opportunities to grow its business where it can achieve the most attractive risk-adjusted returns. The stock is up 35% year-to-date.
Baupost founder Seth Klarman is also the author of a book on value investing titled Margin of Safety: Risk-Averse Value Investing Strategies for the Thoughtful Investor. In his book, Klarman explains the margin of safety as "buying assets at a significant discount to underlying business value, and giving preference to tangible assets over intangibles."
Klarman is a graduate of Cornell University and Harvard Business School. Before founding Baupost, Klarman worked for Max Heine and Michael Price of the Mutual Shares fund (now part of Franklin Templeton Investments). Despite his unconventional strategies, Klarman has consistently achieved high returns. He's a very conservative investor, and he often holds significant amounts of cash in his investment portfolios. He often makes unusual investments, buying unpopular assets while they're undervalued, using complex derivatives, and buying put options. He's known to keep a very low profile, but he has considerable influence. He has been called the "Oracle of Boston" and is also sometimes referred to as "the Warren Buffett of his generation."