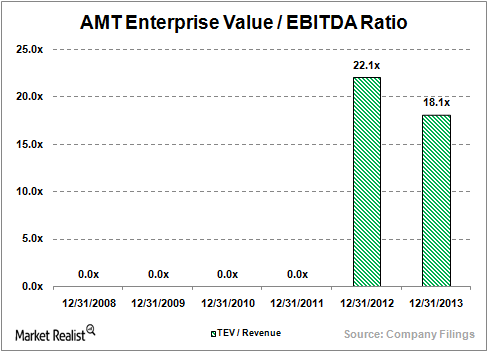 Glenview Capital Management starts new positions in AAP, AMT, DG, NXPI, sells NTAP, ROVI—13F Flash B
Glenview Capital Management is a private investment management firm with more than $7 billion of assets under management. The firm was founded in 2000 by Lawrence "Larry" Michael Robbins. It manages capital for qualified investors through a series of private investment funds. Glenview has offices in New York and London. The $7 billion is split between Glenview Funds, a short fund, and Little Arbor Funds, a multi-strategy fund. Robbins generates his returns making concentrated bets on large-cap stocks. Glenview focuses on delivering attractive absolute returns through deep fundamental research and individual security selection.
The firm started new positions in Advance Auto Parts Inc. (AAP), American Tower Corp. (AMT), Dollar General Corp. (DG), and NXP Semiconductors (NXPI) and it sold positions in NetApp (NTAP) and Rovi Corporation (ROVI).
Abbreviated financial summaries and metrics for these securities are included below. Detailed analysis and recommendations require a subscription (more information at the bottom of the article).
Why buy American Tower Corp. (AMT)?
Article continues below advertisement
In its latest quarterly results, AMT reported a total revenue increase of 13.3% to $807.9 million. Its rental and management business accounted for approximately 99% of its total revenues, which were generated from leasing income-producing real estate, primarily to investment-grade corporate tenants. Strong leasing activity across its global portfolio led to core organic growth of over 9% in the U.S. and 14% in its international segment in the third quarter.
Its acquisitions of Global Tower Partners (GTP) in the U.S. and sites from Nextel International in Latin America in the quarter will expand its portfolio of properties across the U.S., Mexico, and Brazil. These investments, coupled with the diversification and growth prospects of its tower assets in Europe, Africa, and Asia, provide the strategic positioning for the company to achieve its long-term objective of doubling its AFFO per share. It expects 3G deployments in its emerging wireless markets (including India and Ghana), capacity deployments for increasing data use in Latin America and South Africa, and 4G deployments in Germany to drive double-digit core organic growth in its international segment. Its domestic rental and management segment revenue grew by over 10% to approximately to $530 million. In the U.S., AMT aims to benefit from the expanded portfolio of over 27,000 sites on the back of an unprecedented demand environment that's expected to continue through 2014. It said all four nationwide carriers are aggressively deploying 4G networks, with Verizon and AT&T leading the group and T-Mobile and Sprint working hard to keep pace. It believes it's well positioned to better serve these large well-funded carriers.
Article continues below advertisement
It expects the introduction of higher band spectrum combined with the increasing signal quality requirements of LTE services will drive significant new leasing opportunities for its business. It believes the combination of greatly expanding consumer demand for advanced high-quality wireless service in both the U.S. and globally, plus the fundamentals of analog radio frequency physics, combine to pave a clear path to continued robust growth.
Glenview Capital Management founder Lawrence "Larry" Michael Robbins graduated from the University of Pennsylvania and has a degree from the Wharton School of Engineering and the Moore School of Engineering. He has been known for his love for the healthcare sector. In a press release, Glenview stated that its investment in hospitals, which totals approximately $2.0 billion across five major U.S. hospital chains, reflects its affinity for the long-term growth and stability of the business, its recognition of the growth opportunities available through implementing expanded insurance coverage, its belief in the structural competitive advantages of for-profit hospital chains, and its excitement about the opportunities to reinvest in the industry's strong cash flows and growing debt capacity as profitability builds through time. Robbins is known to take a more activist approach to some of his large bets, and he publicly voices his concerns about what management is doing and demands change.