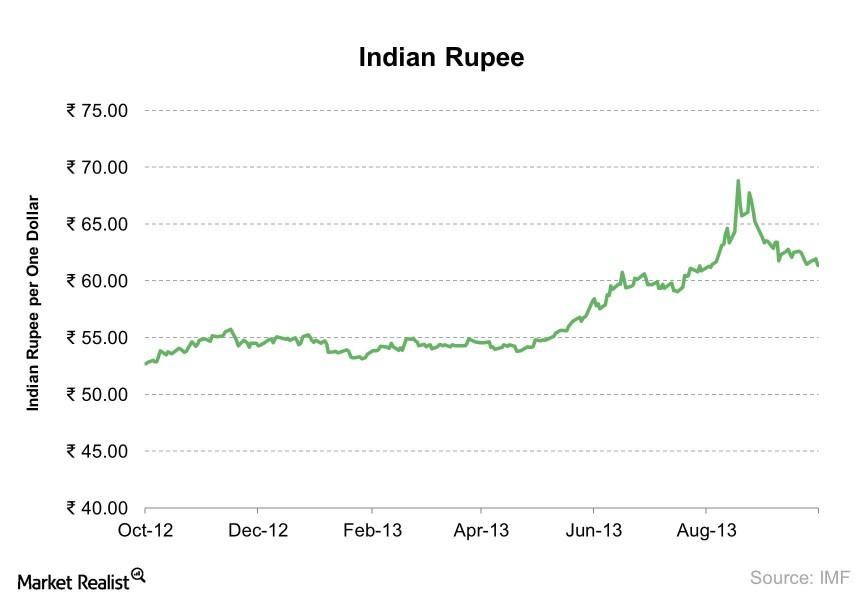 Why quantitative easing in the US means easing around the world
By Xun Yao Chen

Oct. 11 2013, Updated 4:23 p.m. ET
It's a global world, after all
It's always been a global world, after all, as Kenneth L. Fisher says in his last book Markets Never Forget (But People Do). From the Black Death to World Wars I and II to the period of oil crisis in the 1970s to the collapse of the tech boom in the United States and Germany, as well as the recent financial system, the world has always been interconnected. What happens in one country affects other countries. It's not that we weren't interconnected a hundred years ago—it's just that we're more connected than ever. So, as the biggest economy in the world, whatever the US does to its monetary policy has an impact on the global economy.
US quantitative easing affects global currencies
Article continues below advertisement
What the US central bank (the largest in the world) decides to do with its quantitative easing, or tapering, will have an effect on the global financial market. Since 2009, a surge in asset purchases by the Fed has attempted to lower interest rates and increase monetary base, so that banks can lend more. Some of that flows out of the United States and increases investment in foreign countries via financial or real asset purchases when investors see better opportunities outside of the United States. As currencies sell to purchase foreign currencies, in order to make investments, the value of foreign currencies rise. India is no exception.
As the most traded currency in the world, the US dollar is often considered risk-averse money. When the global economy hits trouble, the value of US dollar often rises, as many people seek safe haven, which negatively affects foreign currencies like the Indian rupee. An economic recovery in India and quantitative easing in the United States had pushed the value of the Indian rupee since the start of 2009 to mid-2011. That meant you could purchase fewer Indian rupees with one dollar, or fewer rupees could be exchanged for a dollar. What was initially 50 rupees per dollar slowly fell to 45 rupees per dollar.
Positive effect on fertilizer stocks
Since fertilizer producers trade on the US exchange, they report their sales in US dollars. So not only did India purchase more because of improving economic growth and a stronger rupee, bit it also had a positive effect on earnings for companies like Potash Corp. (POT), Agrium Inc. (AGU), and Mosaic Co. (MOS). Although Intrepid Potash Inc. (IPI) doesn't sell overseas, it will also benefit when India purchases more and potash prices increase. The VanEck Vectors Agribusiness ETF (MOO), which invests in fertilizer stocks, also benefits.