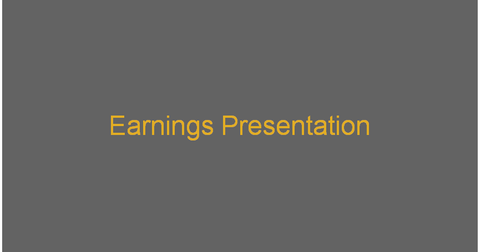 Why this year's fleet utilization could surpass last year's high
By Xun Yao Chen

Updated
The significance of earnings reports
Earnings reports are important sources for investors and analysts to learn about the past, present, and possible future. Although everyone has access to this information, the market won't always reflect fundamentals correctly right away, because analysis can vary—and humans do overeact and undereact.
Core profits increase just slightly
Golden Ocean Group, an international dry bulk shipping company controlled by the shipping billionaire John Fredriksen, had reported improved profits of $43.5 million for the second quarter on August 23. Earnings increased by $36.7 million from the first quarter of 2013 and by a similar amount compared to the second quarter in 2012. But most of the gain was due to a $30 million settlement for an old non-performing ten-year charter contract and the increased value of interest rate swaps. So the growth wasn't because business improved by leaps.
Scrapping activity until late
Article continues below advertisement
Earlier this year, scrapping activity contributed to lower capacity growth. During the first seven months of 2013, new deliveries added 39.1 mdwt (million deadweight tonnage) to supply, while scrapping took out 13.8 mdwt. As the chart above shows, scrapping activity has declined since the start of the year. While this decrease may seem negative, it's likely caused by higher shipping rates, which is a positive sign.
Current year outlook
For this year, dry bulk shipping demand is expected to grow 8.2%, according to data from Pareto Shipping. During the first half of the year, iron ore and coal shipments to China grew just 5.1% and 4.0%, respectively, while steel production in China grew by just 9.3%. Iron ore trade is expected to pick up throughout the later half of this year as new capacity comes online from southern hemisphere countries, and it's expected to add ~10.0% in total growth. Growth of more than 8.0% in grain trade is also expected to help Panamax vessels.
Supply, on the other hand, is expected to increase 7.2% based on 2013 expected deliveries of 100.1 mdwt, of which 23% won't be delivered due to delays or cancelations, and scrappage of 32.7 mdwt (million deadweight tonnage). Given that supply growth has increased 4.24% between August 23 and New Years and that weekly growth has averaged ~0.15% over the past few weeks, the estimate sounds reasonable. As demand is expected to catch up with supply this year, we could expect fleet utilization to improve from 2012.