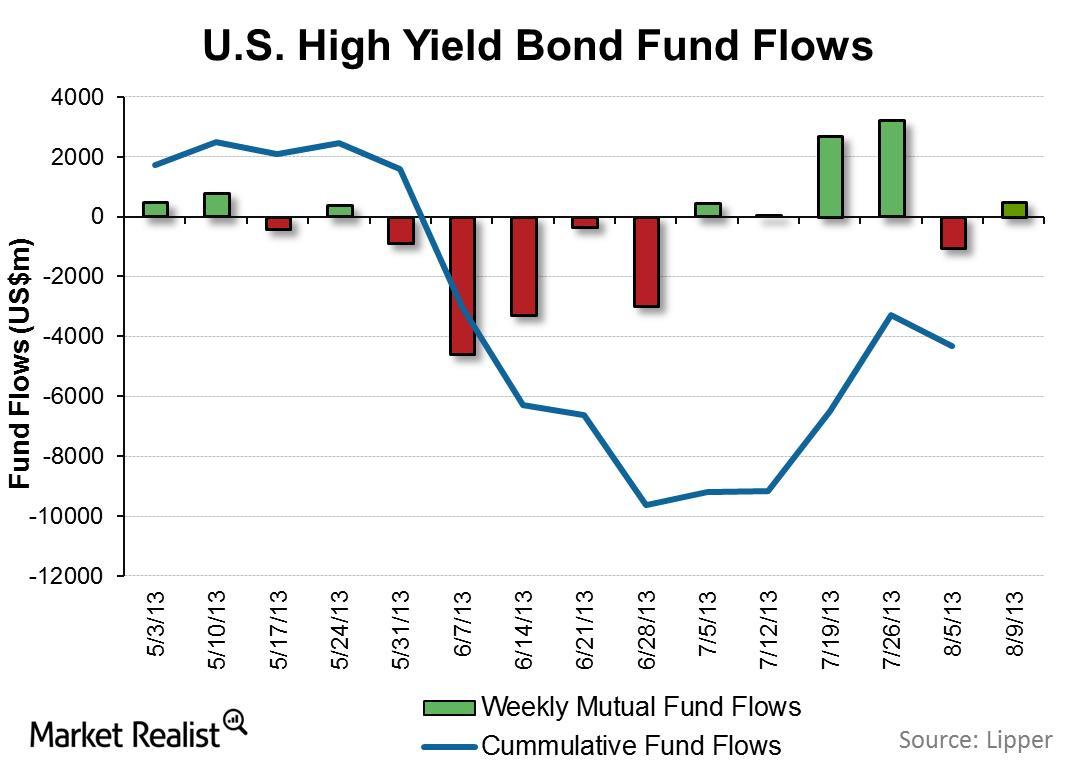 Downside potential in September for high-yield bonds
By Dale A. Norton

Nov. 21 2019, Updated 8:04 p.m. ET
The high yield market had what may have been its last strong week of the year
The issuance volume for last week was a continuation of the strong issuance seen throughout July. It would be unusual, though, for this trend to continue into August.
Volumes continue steady, flows rebound
A total of 19 deals priced $8.5 billion worth of high yield bonds (JNK), which was just above the level from the prior week. Year-to-date issuance is $17 billion ahead of issuance last year through the same period.
Article continues below advertisement
Additionally, fund flows reversed direction once more, posting an inflow of almost $0.5 billion versus the $1 billion outflow of aggressive reversal the prior week. Prior to that, almost $6 billion had flowed into the market, helping to partially offset the over $11 billion outflow in June after Bernanke scared investors with tapering talks.
August calm around the corner, followed by chaos in September
The strong volume was sustained by the strong inflows, though August is usually a slow month given that dealmakers go on vacation. The volumes and inflows last week could be a last gasp to harvest the market before it shuts down for August.
But after August comes September, along with more tapering concerns, budget discussions, and debt ceiling hype. High yield bonds (HYG) are unlikely to move significantly higher in August, and September will only bring a wild ride of volatility with significant downside potential.
The high yield market (JNK) volume was extremely bullish last week, to say the least
Read on to learn why.