Why you should watch 7 key industry indicators for shipping fundamentals (Part 4)
By Xun Yao Chen

Nov. 15 2013, Updated 3:21 p.m. ET
Continued from Part 1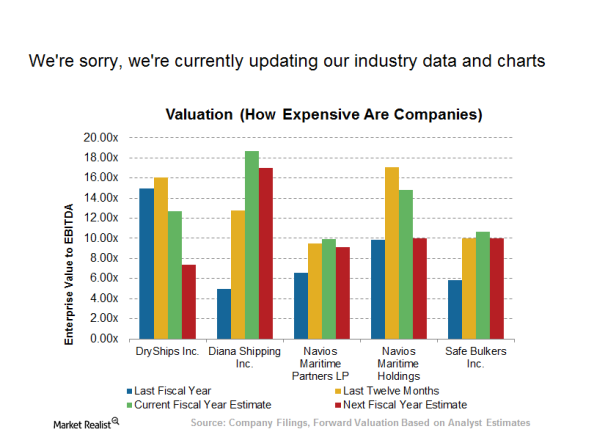 Ship retirement can indicate excess capacity
The rate at which companies retire ships often reveals whether the dry bulk shipping industry is facing excess capacity or not. When excess capacity pressures the shipping industry, firms will often retire older ships to alleviate pressure on shipping rates and maintenance costs. Nonetheless, high levels of retirement often signal continued stress within the industry. Therefore, ship retirement reflects negative fundamentals in the short to medium term for shipping companies.
Scrappage reduced capacity by 263 ships, more expected
Article continues below advertisement
For the week ending July 12, the total number of ships retired since IHS Global Limited began collecting the data in 2005 rose to 2,107 ships—an increase of seven ships from the prior week's 2,100. So far, shipping companies have broken up 263 ships since the beginning of this year, which represents 3.12% of the 8,428 existing ships reported at the beginning of the year. This scrappage has helped keep supply increase lower, which is showing some improvements lately, and will support fleet utilization.
Scrappage will likely continue towards the end of the year because shipping rates are at a record low. Additionally, an approximate 6% of existing vessels were older than 25 years old at the beginning of the year. Since the life of a vessel is approximately 25 years, according to annual reports provided by shipping companies, the industry could scrap another ~250 ships by the end of the year to support industry fleet utilization.
Does scrappage actually increase shipping rates?
Article continues below advertisement
Although basic economics point out that lower supply raises shipping rates by shifting the supply curve, whether it actually does is questionable because firms tend to scrap older vessels that are less fuel-efficient and costlier to maintain. As these ships are more expensive, they'll sit on the top right end of the industry supply curve. So, if the industry does retire some ships, the result can be either an A supply curve (in which shipping rates don't change) or a B supply curve (in which shipping rates rise). Given that the utilization rate sits at 83%—which is fairly low in the shipping industry—and several new ships have flooded the industry in the past, an increase in shipping rates due to scrappage is unlikely.
As long as companies continue to scrap ships, this trend is a negative indication that there's excess supply or unprofitable ships in the market due to current or expected low shipping rates. This is negative for DryShips Inc. (DRYS), Diana Shipping Inc. (DSX), Eagle Bulk Shipping Inc. (EGLE), Safe Bulkers. Inc. (SB), Navios Maritime Partners LP (NMM), and Knightsbridge Tankers Ltd. (VLCCF) in the short term.
Learn more about the seven key shipping indicators
Continue back to Part 1 to see the list of other key shipping indicators.