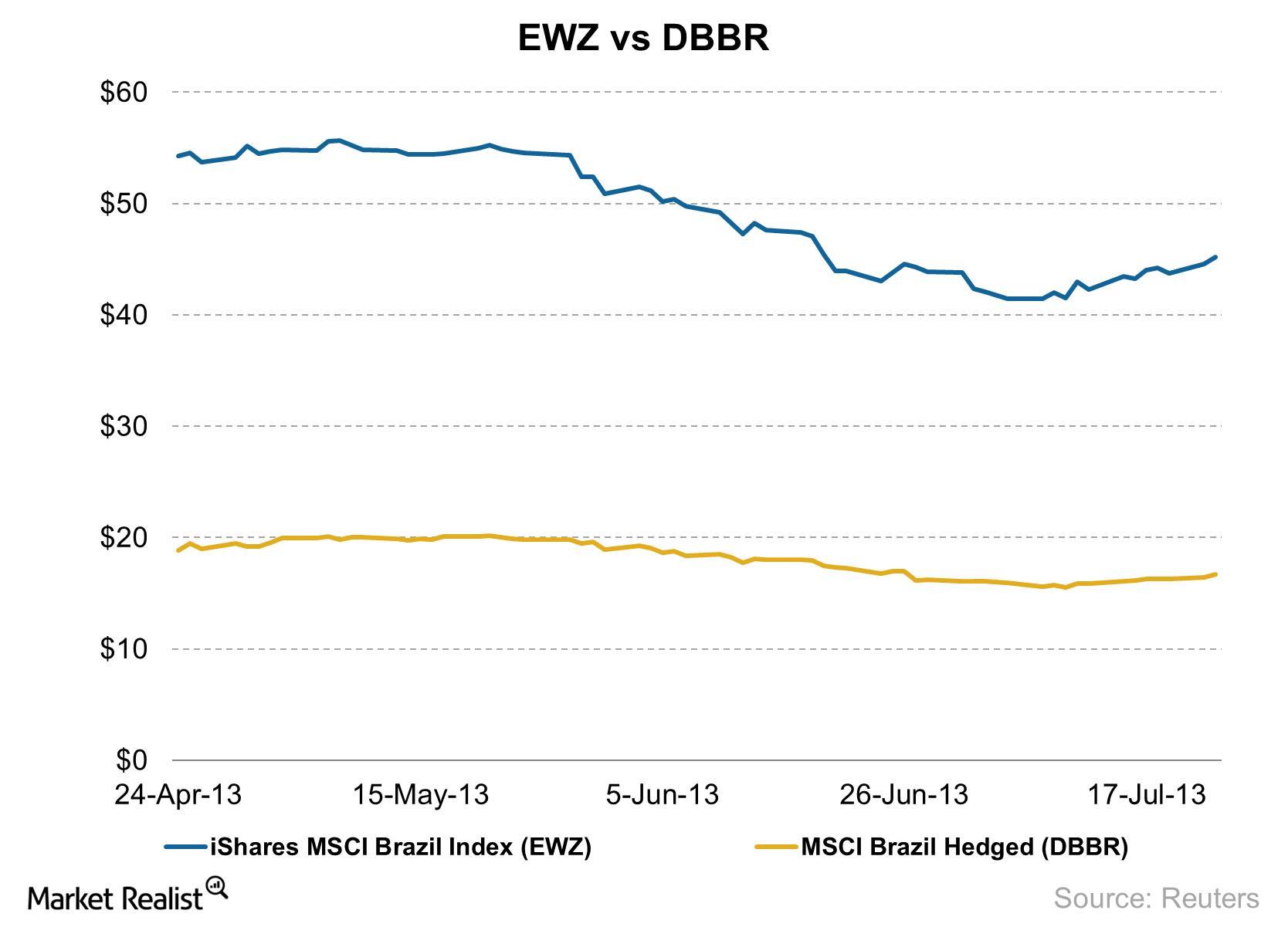 Dump the MSCI Brazil Index (EWZ) for a hedged option, avoid the FX risk (Part 1)
By Dale A. Norton, ME

Nov. 21 2019, Updated 8:17 p.m. ET
The Brazilian real has depreciated over 10% since mid-May, and will likely just get worse
Over the past three months, the MSCI Brazil Index (EWZ) has fallen 16%. The index is a dollar denominated index of the Brazilian equities market, so it's subject to foreign exchange fluctuation.
During the past three months, the Brazilian real has depreciated almost 10%, which had been the main driver of the fall in the MSCI Brazil Index (EWZ). During the same time, the Bovespa Index, which is denominated in Brazilian reals, has fallen just below 11%. This implies that you can attribute approximately 5% of the decrease—or roughly a third of the negative return—to FX.
Article continues below advertisement
The MSCI Brazil Hedge Equity Fund (DBBR) is a hedged ETF (exchange-traded fund) tracking the Brazilian equities market. During the past three months, it fell just over 11%, which is more in line with the local market behavior. During times of local currency appreciation, the FX risk can boost returns, but in times like now, when the U.S. dollar strength is crushing emerging market currencies, it can amplify losses.
Continued weakness in the Brazilian real
The Brazilian real is likely to depreciate further in coming months.
The U.S. dollar is likely to strengthen in coming months
The Brazilian macroeconomic indicators continue to show overall weakness in the economy
Inflation has remained persistent despite interest rate hikes
For a discussion of each of the points, continue to Part 2, or learn why investors have turned bearish on Brazil.