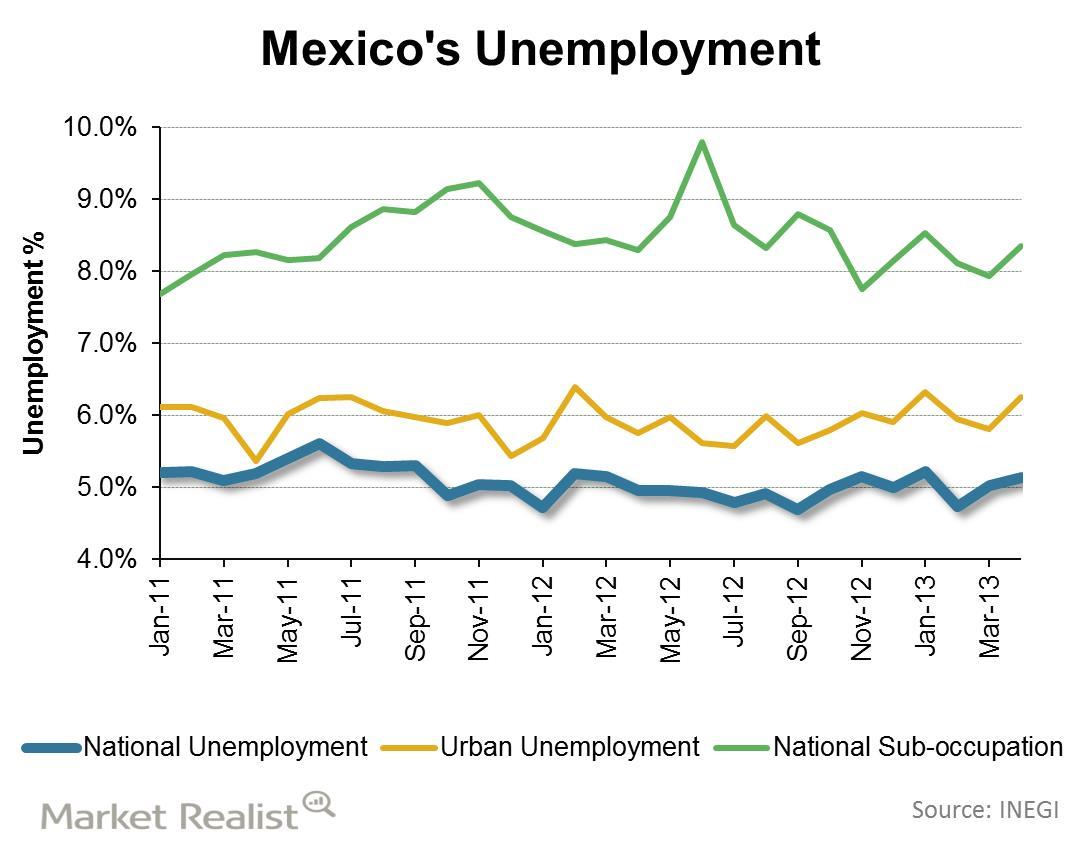 Mexico's unemployment is not showing signs of recovery
While it may not come as a surprise, the worsening unemployment means the economy is not improving
Unemployment is a key indicator of economic health. It is a lagging indicator, and that means it is better at confirming trends, especially downward trends, since unemployment rises faster than it falls.
After the tease drop in February, Mexico's unemployment continued to rise in March and April. The unemployment rate is currently at 5.14%, which is lower than the 5.22% in January, but follows two consecutive increases after having dropped to 4.74% in February.
Unemployment actually worse than headline number
Looking at the sub-occupation rate shows a jump of almost 0.5 percentage points versus March; the rate is now at 6.26%. The sub-occupation rate refers to the percentage of employed people in the labor force who have expressed the interest or need to work more.
This rate had actually dropped for two consecutive months, offering some hope that jobs were indeed created but partially taken by those already employed. The April figures show that job creation has not been strong enough even for those already employed.
Article continues below advertisement
Additionally, looking at urban unemployment data shows another steep increase of 0.4 percentage points. The urban unemployment is now at 8.35%. This rate represents the unemployment in 32 key metropolitan areas around Mexico. As with the headline number, this value is lower than in January, but the recent jump may indicate conditions got worse after Q1.
Outlook
This is still another negative indicator for Mexico. There does not seem to be a positive catalyst in the near-term for Mexico. The key surprise may come from a better-than-expected jobs report in the U.S. and the U.S. Federal Reserve slowing down quantitative easing earlier.
The S&P 500 actually serves as a leading indicator for Mexico, so if the market spikes based on inspired confidence from the Fed, then Mexican equities can indeed go higher. Until then, there is too much uncertainty – either to the downside or the upside – to take a bet.