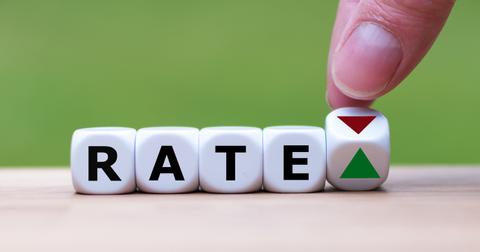 Will Mortgage Rates Drop More or Will They Rise?
By Mohit Oberoi, CFA

Updated
The Fed halted its tightening cycle last year and resorted to rate cuts to lift the U.S. economy. In March this year, the Fed lowered the policy rates to zero bound amid the COVID-19 pandemic. Mortgage rates in the U.S. have fallen over the last two years tracking the Fed's policy rates. Will mortgage rates drop even more?
Article continues below advertisement
Are mortgage rates going down?
The average rate on a 30-year fixed-rate mortgage rose above 4.9 percent in November 2018. Many people expected rates to rise above the psychologically crucial 5 percent. However, after the rate hike in December 2018, the Fed stopped raising rates. The Fed started to lower the rates in 2019. As a result, mortgage rates started to fall gradually.
Article continues below advertisement
The fall in mortgage rates has continued in 2020. Last month, the average 30-year fixed mortgage rate fell below 3 percent for the first time ever. However, rates have risen over the last week. According to the Mortgage Bankers Association (MBA), in the week ending Aug. 14, the average interest rate on a 30-year fixed mortgage rose to 3.13 percent, up 7 basis points from previous weeks. As a result, refinance applications fell 5 percent sequentially in the week.
Article continues below advertisement
Mortgage rates predictions
According to data compiled by the Mortgage Reports, agencies expect the average 30-year rate to rise to 3.18 percent by the end of 2020. Wells Fargo expects rates to fall to 2.95 percent by the end of the year. The MBA expects the rates to rise to 3.5 percent. Like stock markets, it's difficult to predict short-term movement in interest rates.
"When you find a house you want to buy, your impulse may be to move quickly to lock in a mortgage rate — especially in a competitive market.

But you don't want to move so fast that you end up with a bad deal."

How to rate shop when you feel rushed --> https://t.co/Qa71Nt5zps

— The Mortgage Reports (@mortgagereports) July 27, 2020
Article continues below advertisement
The Fed has signaled that it's ready to do more to bail out the U.S. economy. The Fed's dovishness should help rates stay at benign levels for awhile. Whether mortgage rates drop more will depend on the Fed's policies. If the Fed takes U.S. interest rates negative like some of the other developed economies, mortgage rates could drop even more. However, the Fed could go slow on easing if there's a credible vaccine for the coronavirus. While low rates help boost the economy, they can lead to asset bubbles in the medium to long term.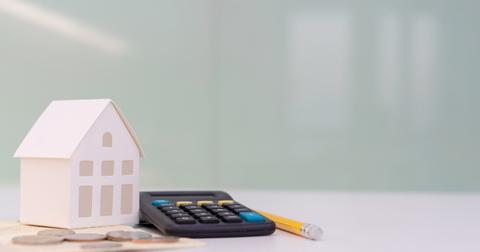 Article continues below advertisement
Lowest mortgage rates ever
U.S. mortgage rates have hit their all-time lows eight times this year. According to Freddie Mac, in the week ended Aug. 8, the average 30-year fixed-rate mortgage fell to 2.88 percent, which is the lowest level ever. If you took a fixed-rate mortgage when rates were high, it could make sense to refinance your mortgage with rates at these low levels. However, there are some other costs that you should watch out for.
Refinancing costs are generally upwards of 2 percent of your principal amount and include:
Closure costs: Banks charge a closure cost if you end the mortgage with them.
Loan term: Due to the closure cost, it would take you a few years to break even with the new rates. If your loan term is only a few years or you want to sell the home soon, in all probabilities you would be worse off refinancing your mortgage rates.
Refinancing fee: Freddie Mac and Fannie Mae announced a new refinancing fee of 50 basis points.