10 Side Hustles That Can Help Veterinarians Pay Off Their Student Loan Debt
Veterinarians can rack up student loan debt before they enter the working world. Here are 10 side hustles for veterinarians to make extra money.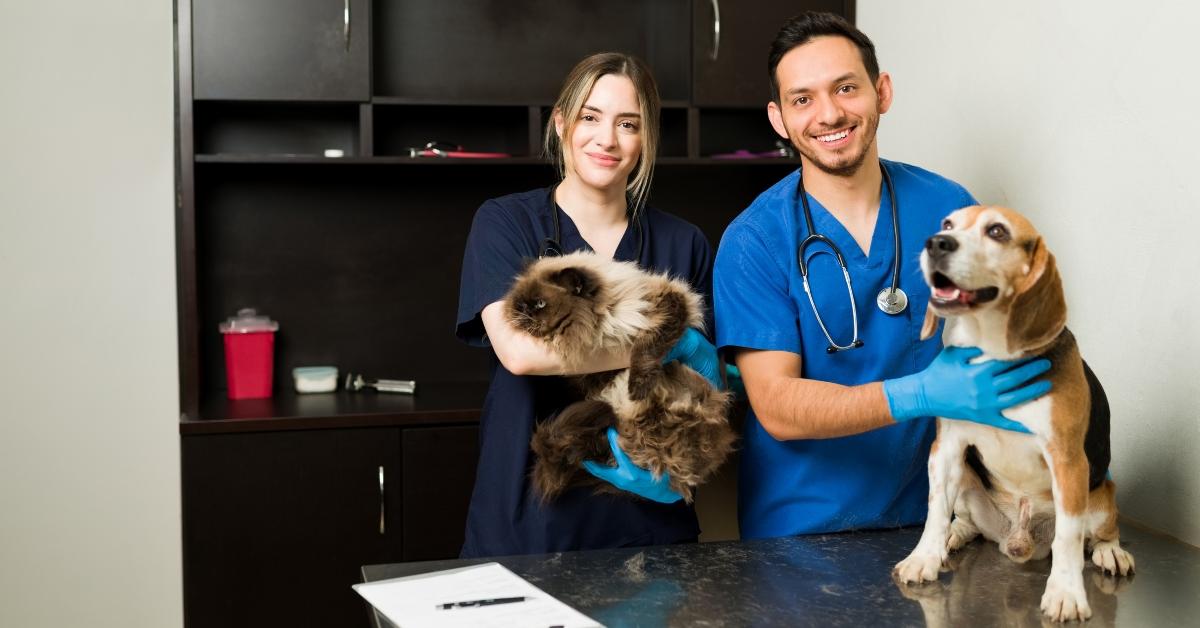 The job of a veterinarian is perfect for someone who loves animals, but it requires a lot of training and many years of school, which can get expensive. Even at an average base salary of about $124,000, veterinarians can find themselves struggling to make ends meet because of their student loan debt.
Article continues below advertisement
Article continues below advertisement
Taking on a side hustle is a good way to make a little extra money to help pay off student loan debt accrued from years in vet school. Here are 10 side hustles for veterinarians to do after hours.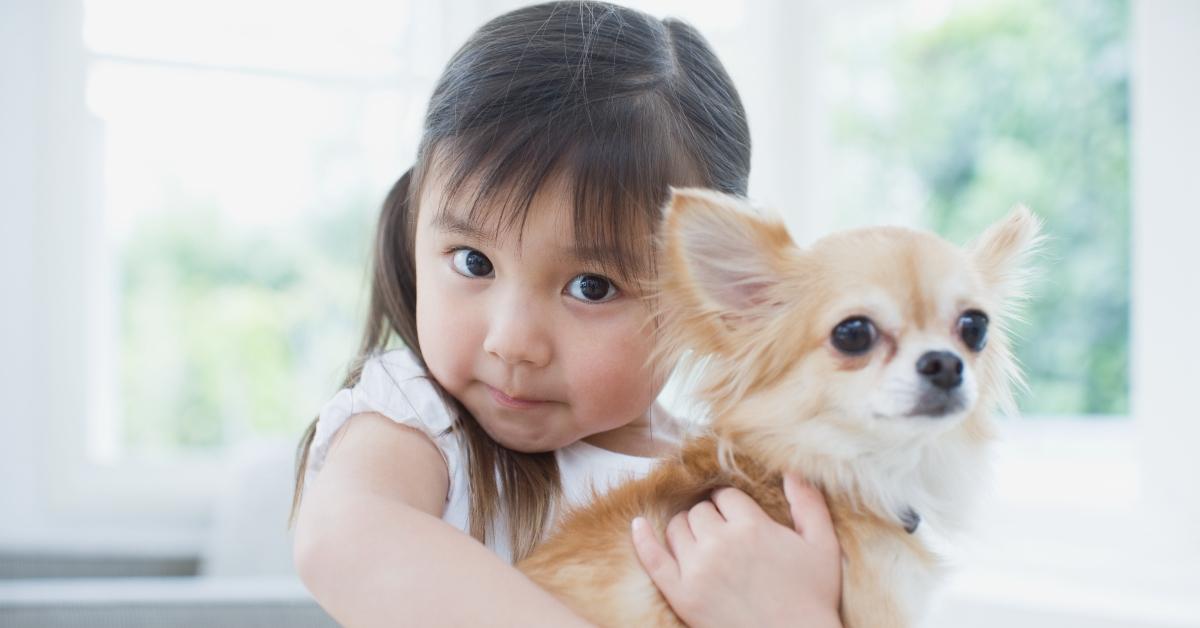 Article continues below advertisement
1. Start a pet care blog
You can use your knowledge as a veterinarian to start a pet care blog that informs pet owners about the health and wellness of their beloved fur babies. To run a profitable blog, you'll have to learn about affiliate marketing and search engine optimization (SEO), plus it helps if you have decent writing skills. Learning these techniques could pay off because bloggers can make good money from affiliate partnerships, brand sponsorships, and advertising. Bloggers can earn between $1,000 and $4,000 per month or more. Some successful bloggers are bringing in over $100,000 per year.
2. Launch a podcast or YouTube channel
If you aren't confident that you have the writing skills to create a blog, another option for providing pet care content is with a podcast or YouTube channel. In 2022, YouTube had over 2.68 billion monthly active users, and some creators have become millionaires through their YouTube channels. A podcast is a good option if you don't want to be on camera.
Article continues below advertisement
Article continues below advertisement
3. Pet sitting
During your off hours, you can earn extra money as a dog walker or pet sitter. You can use websites like Wag! and Rover to connect with pet owners looking for pet sitters or dog walkers, or offer your services to pet owners in your community. Pet sitters can make about $19 per hour.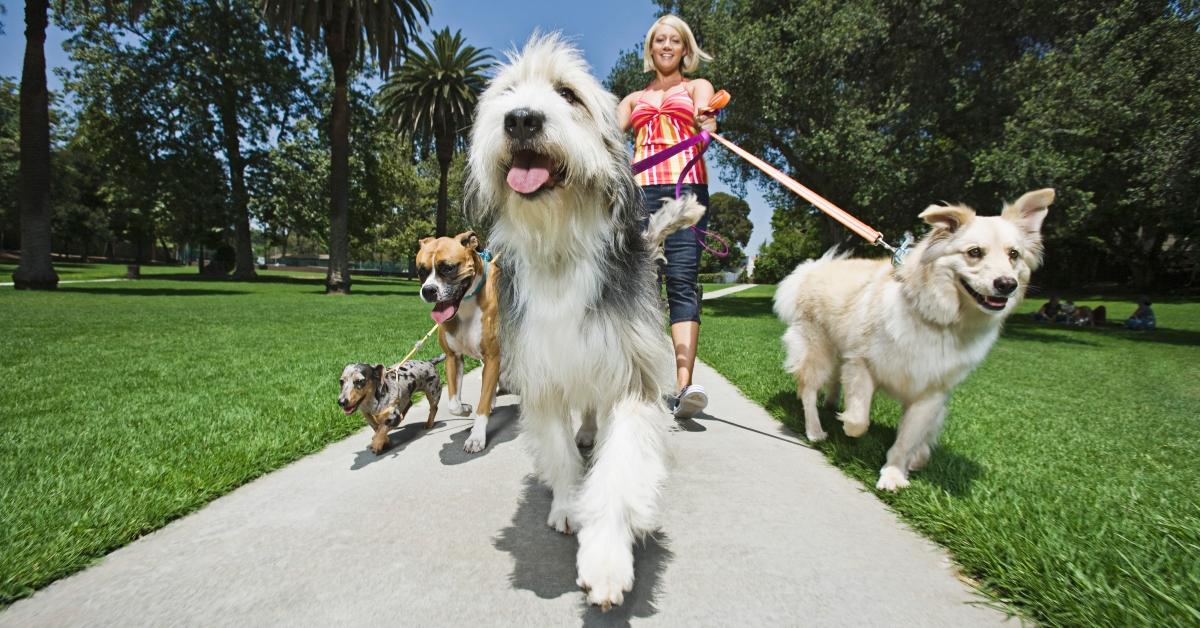 Article continues below advertisement
4. Write an e-book
These days, almost anyone can publish a book through platforms such as Amazon's Kindle Direct Publishing. An e-book can be a great source of passive income that, once you publish it, continues to earn you money without requiring much effort. If you aren't the greatest writer, you can hire someone to ghostwrite or edit your writing. Affordable ghostwriters and editors are available on sites like Fiverr and Upwork.
Article continues below advertisement
5. Sell pet products online
Some people will spend more on their pets than they do on themselves. You could open an e-commerce store that sells pet products like dog beds, leashes, toys, and more to make some extra money. You can also sell these items on websites like Etsy or eBay. You can even invent and sell your own products if you have an idea for something that you believe pet owners need and want.
Article continues below advertisement
6. Create an online course
Another way to use your veterinarian knowledge to earn a passive income is to create an online course for pet owners. There are sites like Udemy, Teachable, and Skillshare where you can sell your online courses to pet owners looking for more information on caring for their furry friends. For example, Udemy offers courses on dog CPR and first aid, training, horse grooming, and even holistic pet bird care.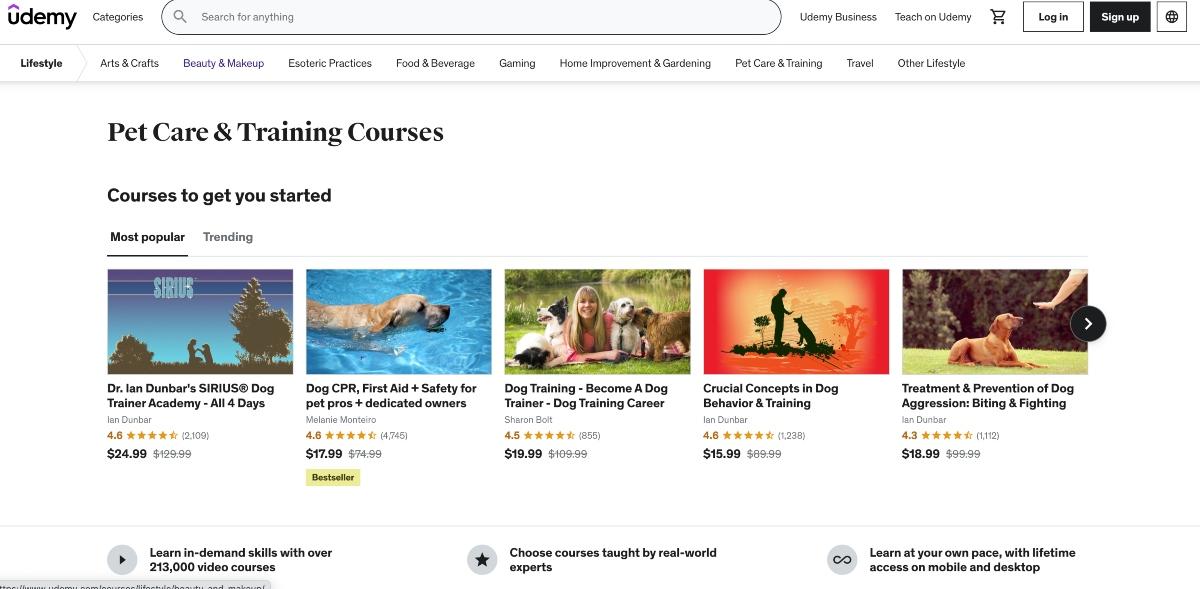 Article continues below advertisement
Article continues below advertisement
7. Tutor vet students
Passing the Veterinary College Admissions Test (VCAT) and getting through veterinary school are accomplishments that you can be proud of. As a tutor, you can help other vet students accomplish these goals and get paid for doing so.
8. Write freelance articles for pet websites
Starting a blog can be a monumental task requiring knowledge of WordPress and other skills besides writing. If you don't want to start something from scratch, hoping it will someday pay off, you could instead write content for pet care websites and blogs that already exist. Your experience as a veterinarian can help you get better-paying writing gigs for pet publications and websites.
Article continues below advertisement
9. Work at a vaccine clinic
Pet vaccine clinics often seek people with Doctor of Veterinary Medicine (DVM) degrees to administer the vaccines. Working at a vaccine clinic doesn't offer as much flexibility as many other side gigs a veterinarian could do. Still, it provides an opportunity to give back to the community while making a little cash.
Article continues below advertisement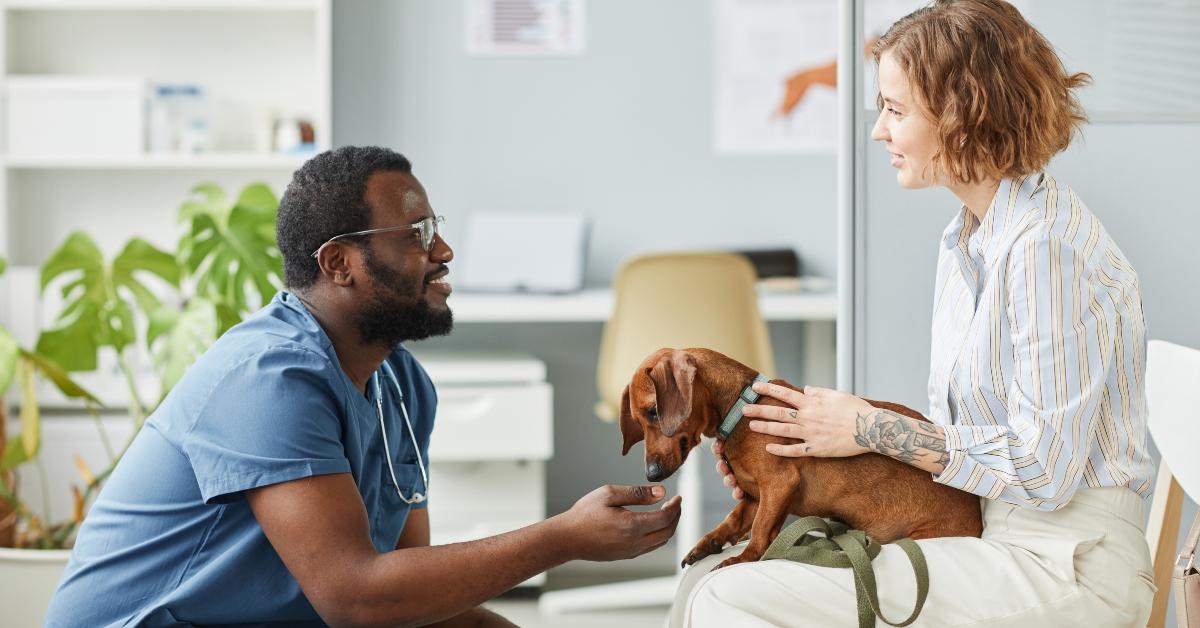 10. Provide telemedicine
When you aren't in the clinic, you can make money and help pet owners care for their fur babies via pet telemedicine sites like PetCoach and Vetster. The Pet Poison Helpline often looks for veterinarians to help pet owners who call in with emergencies.