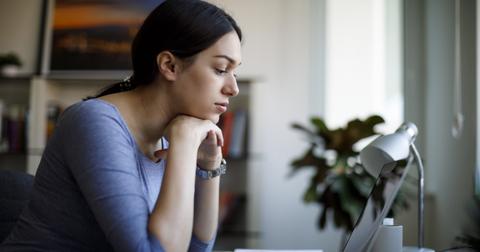 What Are Federal Unemployment Benefits and Who Is Eligible?
By Andrew Krosofsky

Updated
At the beginning of the COVID-19 pandemic, many Americans were concerned about an uncertain future. The situation got worse when many people were suddenly unemployed as well. Some people thought that job losses were just a temporary measure like a work furlough. However, some of the job cuts weren't temporary.
Article continues below advertisement
When the COVID-19 pandemic started, the federal government stepped up to help. The government sent Americans a coronavirus relief check or added $600 to the stipend for weekly unemployment insurance. The COVID-19 pandemic started to become a long-term issue. Will the stop-gap solutions continue and what do they mean?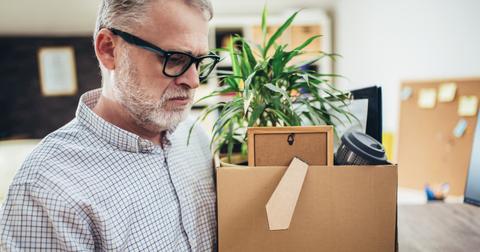 Article continues below advertisement
Who is eligible for federal unemployment benefits?
At the beginning of the COVID-19 pandemic, the federal government agreed to the proven vetting techniques of each individual state. Each state sets its own unemployment insurance benefits and eligibility guidelines. So, qualifying for benefits is based on each state's list of criteria.
Most people qualify if they meeting the following requirements.
The individual is unemployed through no fault of their own. In terms of the COVID-19 pandemic, layoffs were usually caused by a lack of work, so it counts.
The individual has to meet the work and wage requirements for the base period. Most states consider the base period to be the first four out of the last five completed calendar quarters before the initial claim is filed.
A person needs to meet any additional requirements for the specific state where they live. The best way to find out the requirements for a state is to go to the state's unemployment website.
Article continues below advertisement
Normally, quitting a job isn't considered a reason for unemployment. However, certain circumstances in the CARES Act (Coronavirus Aid, Relief, and Economic Security Act) refer to specific circumstances amid the COVID-19 pandemic. The circumstances might have made it necessary for a person to quit their job.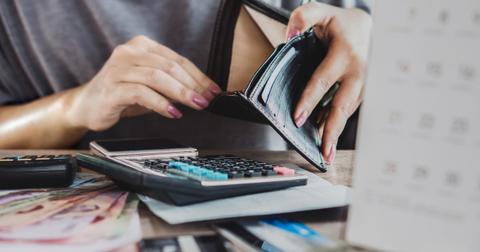 Article continues below advertisement
Some examples of special circumstances amid the COVID-19 pandemic include:
A person contracted COVID-19 and become incapacitated.
An individual has health complications that would put their life at risk if they continued to work during the COVID-19 pandemic.
Some other mitigating circumstances may be subject to state and federal scrutiny. It's best to check with the state unemployment office before making any rash decisions or quitting a job prematurely. Quitting a job due to fear of the COVID-19 pandemic doesn't usually qualify an individual for unemployment benefits.
Ultimately, you must be unemployed, partially unemployed, or unable to work because of certain health or economic consequences related to the COVID-19 pandemic.
Article continues below advertisement
JUST IN: Around 870,000 people filed for first-time unemployment benefits last week, as the US continues its struggle to combat the coronavirus pandemic. https://t.co/V1Ya29poYQ

— MSNBC (@MSNBC) September 24, 2020
Are independent contractors eligible for federal unemployment benefits?
Independent contractors often find themselves collecting unemployment from time to time when business is slow or during the off-season. Even if they haven't been eligible before, some independent contractors might be eligible under the CARES Act. Qualifications depend on personal circumstances and how each state chooses to implement the interpretation of the CARES Act.
Article continues below advertisement
How to claim federal unemployment benefits
In order to receive federal unemployment benefits, you must file a claim with your state's unemployment insurance program. You should file the claim as soon as possible. Many states are still inundated with unemployment requests. You can file a claim in person or online. Most states require you to follow up over the telephone even after the online application has been completed.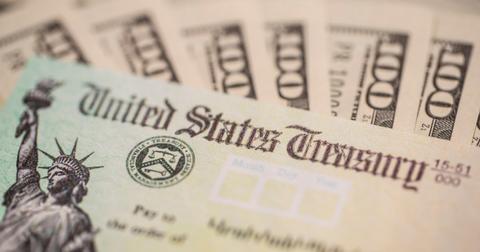 Will federal unemployment benefits get extended?
Right now, no one knows if federal unemployment benefits will get extended. The federal program provides up to 39 weeks of benefits, which are available retroactively. They start with weeks of unemployment beginning on or after January 27, 2020, and end, again presumably, on or before December 31, 2020. Like all unemployment benefits, each state ultimately decides how long individuals are eligible. Many states have already started adding additional time to combat continued unemployment amid the COVID-19 pandemic.