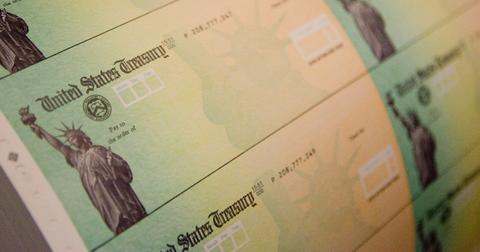 Second Stimulus Checks Will Go Out a Few Weeks From Now—If at All
By Dan Clarendon

Aug. 31 2020, Published 8:38 a.m. ET
When the coronavirus crisis intensified in March, Congress passed the CARES Act. The CARES Act was the largest economic stimulus package in U.S. history. The CARES Act gave one-time payments of $1,200 to many U.S. citizens. Months later, as the pandemic rages on, will a second stimulus check arrive and what are the requirements?
Article continues below advertisement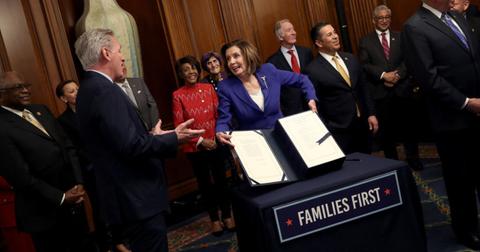 Unfortunately, Democrats and Republicans are still deadlocked over the next COVID-19 relief package, even as weekly jobless claims top 1 million nationwide and the coronavirus death toll in the U.S. passes 180,000.
Article continues below advertisement
Has the second stimulus check been approved yet?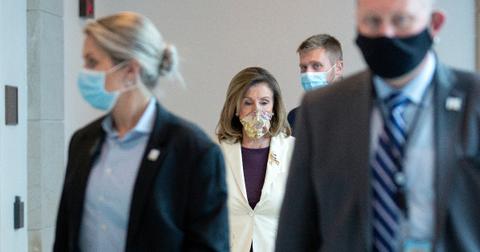 No, the second stimulus check hasn't been approved yet. House Speaker Nancy Pelosi (D-Calif.) and White House Chief of Staff Mark Meadows resumed talks on Aug. 27 after negotiations fell apart earlier in the month.
In May, the U.S. House of Representatives approved Democrats' $3 trillion HEROES Act. However, the bill has stalled in Senate. In July, the Republican Senate leadership responded with their own stimulus package — the $1 trillion HEALS Act.
Article continues below advertisement
According to Pelosi, Democrats are willing to compromise with their counterparts across the aisle. "We have said again and again that we're willing to meet them in the middle—$2.2 trillion," she told reporters at the Capitol, per the Associated Press. "When they're willing to do that, we'll be willing to discuss the particulars."
For his part, Senate Majority Leader Mitch McConnell (R-Ky.) said on Thursday that he remains hopeful for a deal although talks are at a "stalemate."
When could the checks go out?
White House Chief of Staff Mark Meadows will hold his first discussion with House Speaker Nancy Pelosi in three weeks Thursday afternoon, as U.S. fiscal stimulus talks remain at a stalemate https://t.co/78H8AKPqrn

— Bloomberg Economics (@economics) August 27, 2020
The bad news is that the Senate is adjourned until after Labor Day, which is Sept. 7. The good news is that Treasury Secretary Steven Mnuchin said that the IRS can start issuing the second stimulus checks within a week of a bill's approval, according to CNET. In comparison, it took the IRS nearly three weeks to start issuing stimulus checks after the CARES Act passed in March.
CNET also offered a table of possible payment timelines. If the Senate passes a stimulus package on Sept. 8, the House passes it on Sept. 9, and the president signs it in on Sept. 10, the first checks could be sent the week of Sept. 21.
Article continues below advertisement
What are the requirements for receiving a stimulus check?
In the final bill, qualifying groups will likely include individuals with an adjusted gross income of less than $99,000, heads of households with an AGI of less than $146,000, and couples filing jointly with an AGI of less than $198,000, according to CNET.
The HEROES Act also offered $1,200 for up to three dependents per family, while the HEALS Act offered $500 per dependent with no limit on the number of dependents.
In other news, certain Americans who missed out on payments from the CARES Act in March will be getting checks from the IRS soon. Some people's payments were garnished because their spouses owed child support. "The Internal Revenue Service will soon send catch-up Economic Impact Payment (EIP) checks to about 50,000 individuals whose portion of the EIP was diverted to pay their spouse's past-due child support," the IRS said on Aug. 25, according to CBS News.