Swing Trading — What It Is and How It Differs From Day Trading
By Mohit Oberoi, CFA

Dec. 15 2020, Published 12:57 p.m. ET
Active traders employ several trading strategies. The strategies include day trading, swing trading, positional trading, and scalping. What is swing trading and how does it differ from other strategies like day trading?
Article continues below advertisement
Active trading involves buying a security to gain from the short-term price movement. The holding period could range between a few seconds and a few days. In contrast, passive investors follow the buy and hold approach. They expect to benefit from a security's price appreciation in the long term.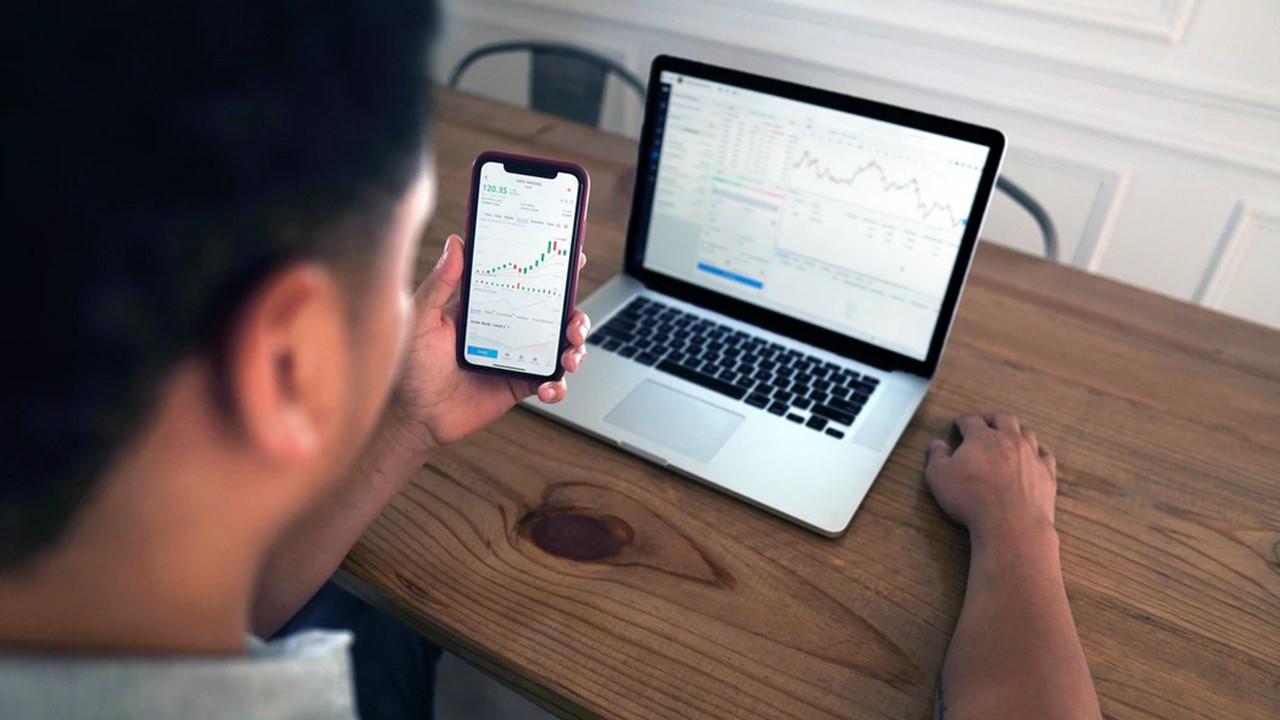 Article continues below advertisement
What does swing trading mean?
Swing trading means buying and holding a security for a relatively long period. The period can range from a few days to a few weeks. In some cases, a swing trader might hold onto the trade for a few months as well. While most swing traders tend to use technical analysis when entering the trade, many of them use fundamental analysis as well.
Swing trading versus day trading
Fundamentally, swing trading and day trading are similar in the sense that they are short-term active trading strategies. However, there are many differences between the two. First and most importantly, a day trader closes his position within the trading day and doesn't carry it after the markets close for the day.
Article continues below advertisement
In swing trading, traders hold the security for a few days at least. Also, since the time horizon is very small, day traders target a low return per trade. Most day traders use a lot of leverage, so even the small gains per trade transform into big absolute gains.
Differences between day trading and swing trading
Another difference between day trading and swing trading is the time a trader spends on both strategies. In day trading, a trader spends many hours every day tracking the stock. The trader is trying to capitalize on small intraday price movements. In swing trading, a trader doesn't need to track the price movement tick by tick like a day trader.
Article continues below advertisement
Also, while both day traders and swing traders use technical analysis tools, they use a different charting mechanism. A day trader would generally use hourly charts to trade, while a swing trader would use weekly or monthly charts to trade. Also, using fundamental analysis isn't possible in day trading, while it's still of some use in swing trading.
Finally, while a swing trader is subject to risks like overnight risk and weekend risk since he carries his positions beyond a day, in reality, short-term trades are riskier and more speculative than long-term trades that a swing trader enters into.
Article continues below advertisement
Does swing trading work?
Swing trading might work better than day trading for some traders. First, since there isn't a specified holding period, you may extend the trade in a bid to maximize your profits. However, the trading type should eventually match your personality. If you are a risk-averse investor and can't digest short-term losses, you should not go for active trading.
Article continues below advertisement
If you can't devote much time toward your trading, swing trading and day trading might not work for you. You also need to have sound knowledge of technical analysis to become a successful swing trader.
How much does a swing trader make?
There isn't credible information about how much a swing trader makes. In absolute terms, the returns would depend on the invested amount and any leverage that the swing trader used while trading. According to the Robust Trader, swing trading has an average rate of return of 30 percent annually, which is more than the roughly 20 percent compounded annual growth that Warren Buffett has delivered since 1965.
Article continues below advertisement
There isn't a credible way to certify the average rate of return that swing traders make. However, we do know that while many people have got rich by following the buy and hold investing strategy, there aren't a lot of billionaires who made their wealth by trading alone.
Most observers including Warren Buffett and Dave Ramsey advocate a buy and hold approach towards investments and not active trading. In the buy and hold approach, you can let compounding work for you, which can lead to wealth creation in the long term.