Many Americans use credit cards to pay for everyday expenses as well as emergencies. Many rewards credit cards also help people to earn bonuses. Your credit card comes with a set limit, based on your creditworthiness or likelihood to pay back what you borrow.
Article continues below advertisement
Going over your credit limit happens for a few reasons, including negligence and emergency expenses. Here's what happens if you go over your credit limit and some steps you can take to avoid this issue.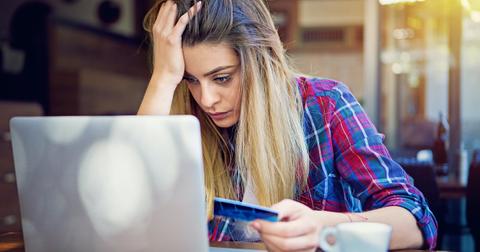 Article continues below advertisement