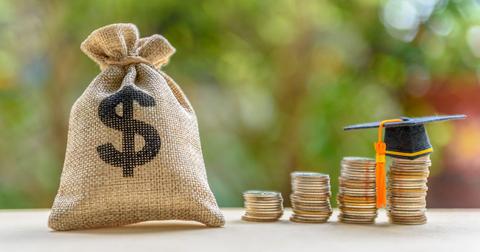 Weighing the Pros and Cons of Student Loan Consolidation
By Sirisha Bhogaraju

Updated
Weighing the pros and cons of student loan consolidation
The student loan category is the fastest-growing category of US consumer debt. About 45 million borrowers own more than $1.67 trillion in student loans. Rising unemployment and challenging macro conditions make it tough for borrowers to meet their student loan obligations. To manage loans more efficiently, many students opt for loan consolidation. Under the Federal Direct Consolidation Loan program, you can consolidate all or some of your federal student loans into one loan. The Federal Direct Consolidation Loan program is only meant for federal student loans and not private loans.
However, there are certain private lenders that consolidate federal and private loans. You can also opt to refinance private student loans. Aside from banks and credit unions, online lenders like SoFi and LendKey have emerged as key players in the loan consolidation and refinancing business.
Why should you consolidate federal student loans?
Loan consolidation helps simplify the repayment process. You make a single monthly loan payment instead of multiple payments. Tracking different amounts and due dates of several loans could be a hassle for a borrower. Student loan consolidation provides flexibility regarding the duration and even interest rate when you consolidate through a private lender.
Also, the Federal Direct Consolidation Loan program doesn't involve a credit check. Individuals with bad credit can qualify to consolidate their federal student loans. The Federal Direct Consolidation Loan program can correct a borrower's student loans even if the individual is in default. The program also helps borrowers become eligible for several benefits like income-based repayment plans, loan forgiveness, deferment, and forbearance.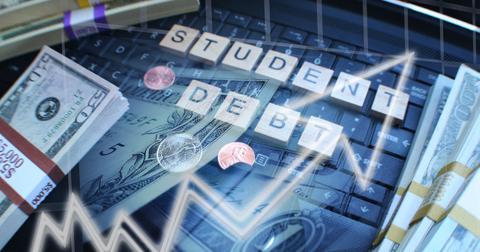 Does student loan consolidation lower your payments?
Aside from simplifying a borrower's loan repayment, student loan consolidation can also lower the monthly payment by opting for a longer repayment period of up to 30 years. However, a longer loan duration means that you might end up paying more over time. There is also a possibility that the monthly installment loan payment might be lower. A private lender might offer you a lower interest rate based on your improved credit score.
However, consolidation under the Federal Direct Consolidation program might lead to a higher interest rate depending on the current interest rates that you are paying on your multiple loans. The interest rate on the consolidated federal loan is the weighted average of the interest rates on the loans being consolidated. The computed rate is rounded up to the nearest one-eighth of one percent.
Does student loan consolidation hurt your credit?
Several people are worried about how loan consolidation could impact their credit rating. Student loan consolidation might actually help improve your credit score. Instead of having debt obligations to multiple creditors with different rates, consolidation helps you make a single payment to one lender. Consolidation also helps ensure timely payment. A lower loan monthly payment and a longer duration could enhance your credit score.
However, your credit score might be impacted significantly if you default on the consolidated student loan. A default stays on your credit report for seven years.
Beware of the cons
We have discussed several advantages associated with student loan consolidation. However, there are certain disadvantages too. We already mentioned that the Federal Direct Consolidation loan program might lead to a higher interest rate since it is based on an average figure. Also, if a private lender offers you a lower interest or a lower monthly payment on a longer duration, you might end up paying a higher amount in aggregate. The new interest will accrue on a higher principal balance.
Also, the borrower might lose several benefits when consolidating federal and private student loans through a private lender. The benefits include federal repayment options and loan forgiveness. Also, rebates and discounts under the existing loans might cease once you consolidate your existing loan. Overall, you should carefully assess the impact of student loan consolidation on your loan payments, current benefits from lenders, and credit score before making a final decision.