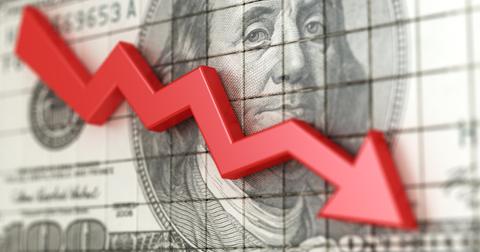 Should You Buy Stocks with the Biggest Losses in 2020?
By Mohit Oberoi, CFA

Updated
There has been a lot of polarization in U.S. stock markets in 2020. While tech stocks have soared to record highs and catapulted the Nasdaq 100 Index to record highs, some of the sectors are struggling. Which stocks among the S&P 500 companies have the biggest losses in 2020?
Stocks with the biggest losses in 2020
The biggest S&P 500 losses in 2020 are mainly cruise and aviation companies, energy companies, and department stores.
Cruise activity has been halted with air travel restrictions due to the COVID-19 pandemic.
Energy companies have suffered a double blow from OPEC's initial reluctance to cut production, which added to the gloom.
Brick and mortar retail companies, many of which have already been 'Amazoned,' suffered another blow in 2020. More consumers shifted to online shopping.
Based on the preliminary forecast for world oil demand and non-OPEC supply for 2021, demand for OPEC crude for 2021 is forecast at 29.8 mb/d, which will be 6.0 mb/d higher than the 2020 level. #MOMR pic.twitter.com/EUm7oET62W

— OPEC (@OPECSecretariat) July 19, 2020
Energy stocks with the biggest losses in 2020
Looking at stocks in the energy industry, Occidental Petroleum, Technip FMC, ONEOK, Noble Energy, Diamondback Energy, Marathon Oil Corporation, Devon Energy, and National Oilwell Varco are among the top losses in the S&P 500. They have fallen 61.8 percent, 61.5 percent, 61.4 percent, 50 percent, 57 percent, 57.4 percent, 57.3 percent, and 53.1 percent, respectively. Energy companies' stocks could be good long-term bets. Crude oil prices should recover over the medium to long term.
You can't control what the market does but you can control how patient you are and what you choose to pay attention to.

— The Motley Fool (@themotleyfool) July 27, 2020
Cruise and airline stocks have the biggest losses
Cruise and airline company stocks are trading with the biggest losses in 2020. Cruise companies' revenues have literally dried up amid the ban on cruises. Airline companies are also grappling with massive cash burns amid high fixed costs and low occupancy rates. In April, Berkshire Hathaway chairman Warren Buffett sold its stake in all of the four airline companies.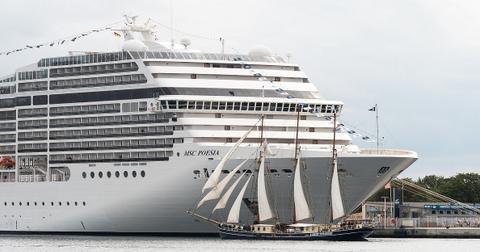 Norwegian Cruise is the worst-performing S&P 500 stock in 2020 with YTD losses of almost 77 percent. Carnival Corporation, another cruise company, is not far behind with 73 percent YTD losses, while Royal Caribbean Cruises has lost 63 percent. United Airlines stock has fallen 63 percent, while American Airlines is trading with a loss of 60 percent. Delta Air Lines is the third airline stock on the list of the top 20 losses in the S&P 500 this year with a loss of 56 percent.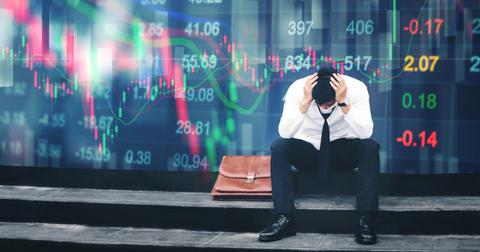 Apparel and retail companies face losses in 2020
Beauty company Coty is down 66 percent in 2020, while departmental store Kohls is trading with losses of 61 percent. Simon Property Group, the largest mall operator in the U.S., has lost almost 58 percent. PVH Corp owns brands like Van Huesen and Tommy Hilfiger, which have lost 54 percent each, respectively.
Wells Fargo, which counts Berkshire Hathaway among its shareholders, is the only bank in the top 20 losses in the S&P 500 this year with a YTD loss of almost 55 percent. So far, Xerox Holdings has fallen 58 percent in 2020. As a result, investors should proceed with caution before buying the stocks with the biggest losses in 2020. The stocks have fallen for a reason. Investors should research the stocks before making any investment decisions.