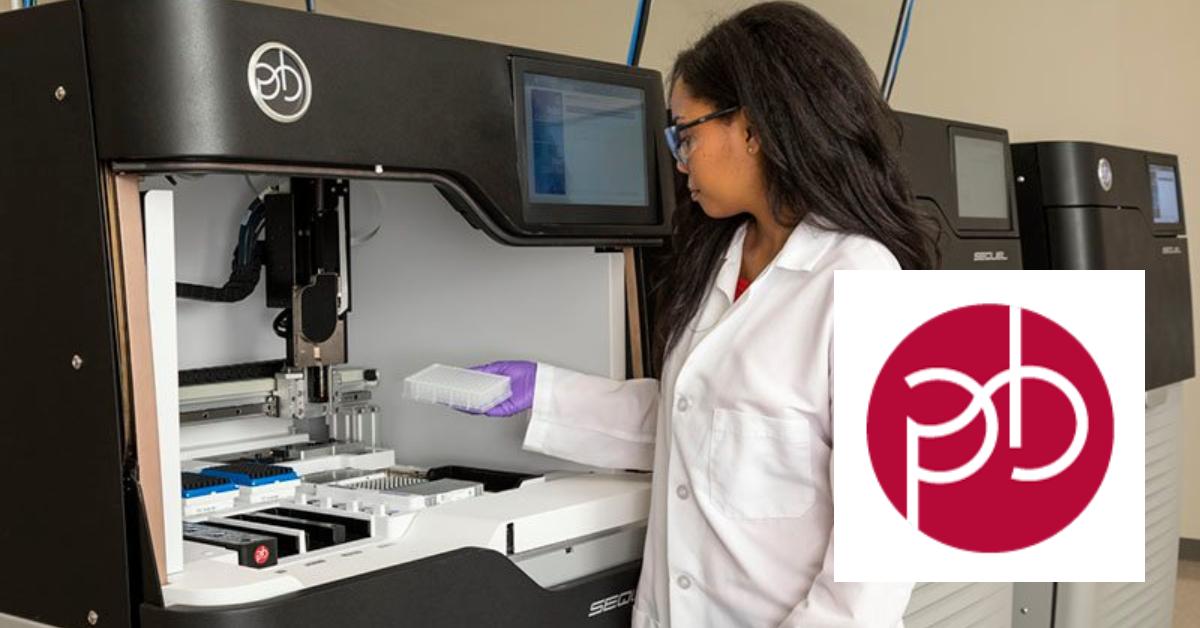 What SoftBank's Investment Means for Pacific Biosciences (PACB) Stock
Pacific Biosciences of California (PACB) stock was trading higher in premarket trading today, Feb. 10, after the company announced an investment from global private equity giant SoftBank. What are the terms of SoftBank's investment in Pacific Biosciences, and what does it mean for PACB stock?
Article continues below advertisement
Biotechnology company Pacific Biosciences, founded in 2004, offers gene sequencing solutions. Its stock has risen 770 percent over the last year, including a 52 percent rise in 2021 alone.
PACB's earnings record over the years
Pacific Biosciences has seen consistent losses. In the third quarter of 2020, its revenue fell 12.9 percent year-over-year to $19.08 million. The company posted an adjusted loss per share of $0.14. PACB's revenue had been volatile and is expected to fall 15.8 percent in 2020. However, analysts expect the company's revenue to climb 68 percent in 2021.
Article continues below advertisement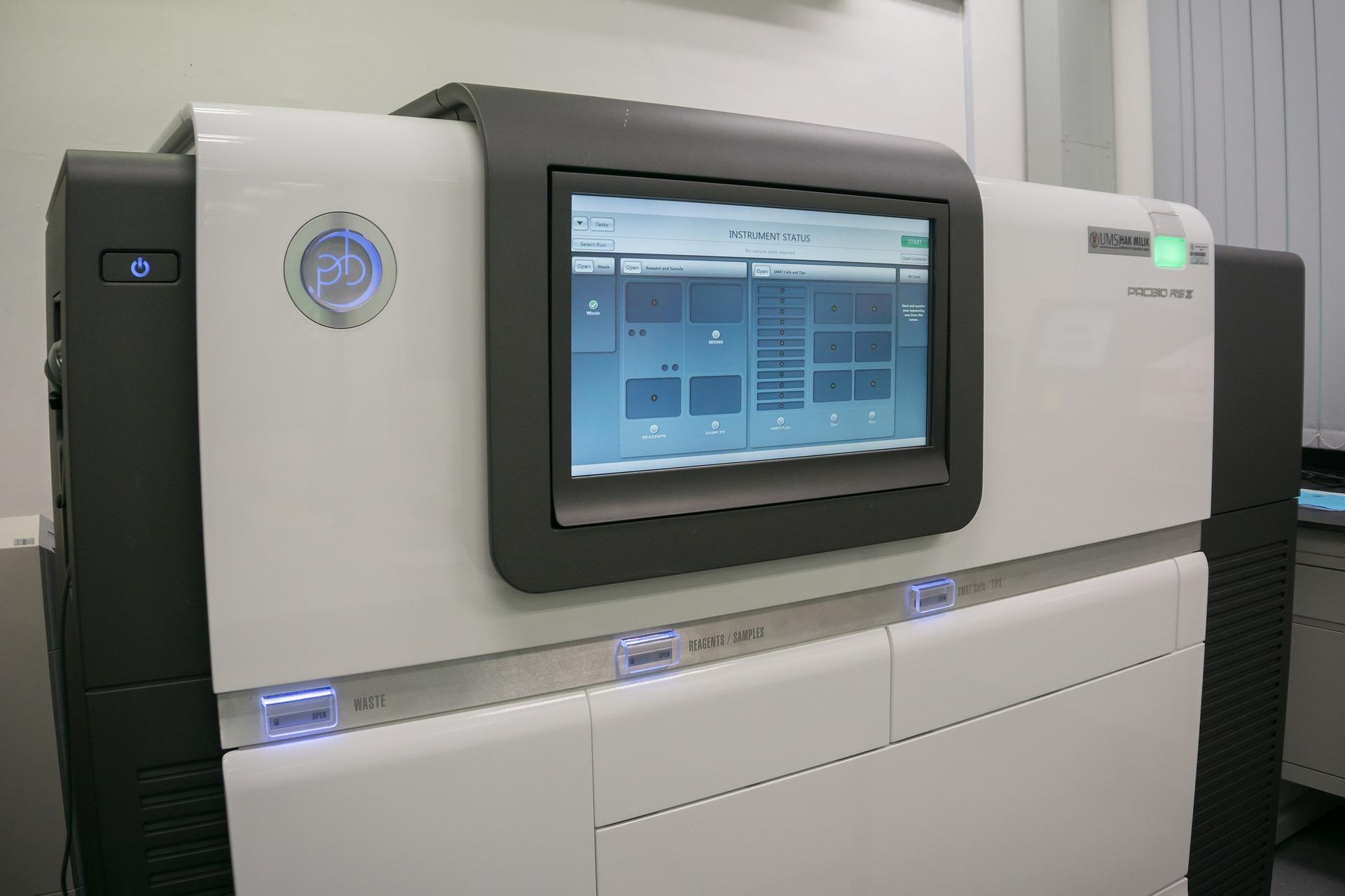 SoftBank's track record has been mixed
SoftBank made news recently after it launched a SPAC (special purpose acquisition company). The investment giant's track record has been mixed. While it reaped benefits from investing in Alibaba, it lost big with its WeWork investment. Its investment in Arm Holdings, which it's now selling to Nvidia, also yielded dismal returns.
Article continues below advertisement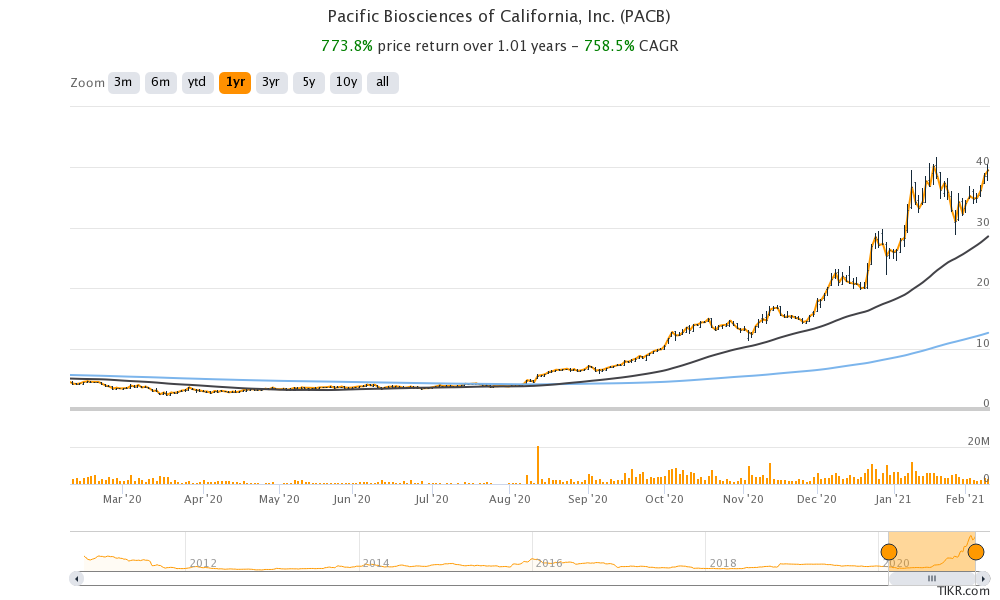 Details of SoftBank's investment in PACB
SoftBank subsidiary SB Management is investing $900 million in PACB through convertible senior notes that will be due in 2028 and have an initial conversion price of $43.50. The price is 10 percent higher than PACB's Feb. 9 closing price. Meanwhile, PACB stock was up by 21 percent in premarket trading today at $48, which is lower than the conversion price.
Article continues below advertisement
Pacific Biosciences to benefit from the cash infusion
The PACB investment isn't big for SoftBank, which is known to make multibillion-dollar investments. However, the $900 million cash infusion will help fund PACB's growth and research. The investment almost triples PACB's balance sheet and represents more than 12 percent of its market capitalization.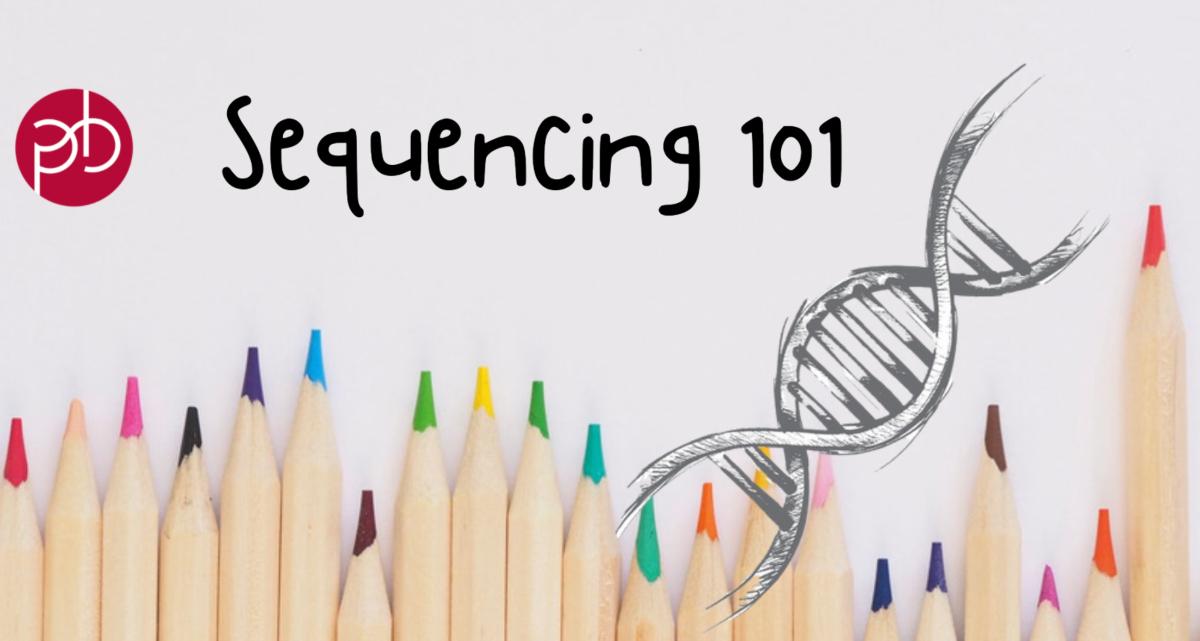 Article continues below advertisement
"Currently, we offer one of the most accurate and complete sequencing solutions on the market and this financing will enable us to continue to expand our product portfolio and advance our commercial expansion as we seek to transform the field of genomics," said Pacific Biosciences president and CEO Christian Henry.
Additionally, getting an investment from a reputed private equity company like SoftBank gets a company recognition. Markets seem positive about the investment, which could boost PACB stock to a new high.