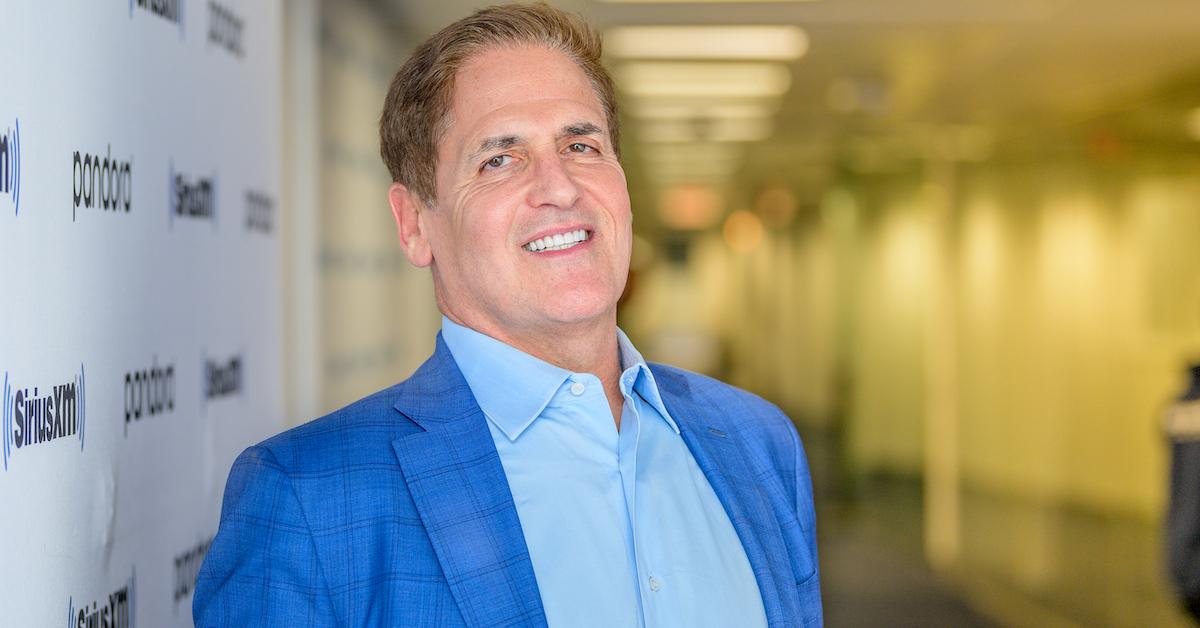 Mark Cuban's Stimulus Idea Would Give Americans $4,000
By Kori Williams

Sep. 25 2020, Updated 10:11 a.m. ET
Billionaire and investor Mark Cuban has an idea for a new coronavirus stimulus package that would give all Americans $4,000. He wants to give everyone $1,000 every two weeks for two months.
Article continues below advertisement
Cuban's idea may sound good, but it comes with a twist. He told KNX 1070 News Radio that people receiving the money would have 10 days to spend each $1,000 on whatever they want. If all the money isn't gone by that time period, they won't be eligible for the next payout. 
"The whole goal is to get that $128 billion every two weeks into the economy," Cuban said. "What we are looking to do is create a bridge from where we are to hopefully a point that demand becomes authentic and organic."
Article continues below advertisement
On Twitter, Cuban also laid out his stimulus idea. He spoke out against the previous stimulus package that gave Americans a one-time payment of $1,200 and offereds small business loans through the Paycheck Protection Program, or PPP. He said it was a "great plan, difficult execution." 
"It's time to face the fact that PPP didn't work. Great plan, difficult execution. No one's fault. The only thing that will save businesses is consumer demand.  No amount of loans to businesses will save them or jobs if their customers aren't buying."
Article continues below advertisement
Cuban makes it clear his two-month plan isn't a permanent solution though. In one of his tweets, he says it's just meant to be a stopgap until something else can be finalized. But he hopes his idea can help keep businesses afloat by giving people the money to buy non-essentials. 
Article continues below advertisement
Will there be a new stimulus check?
There has been a lot of talk about a second stimulus check and what that would look like for Americans. As of now, nothing has been confirmed. According to The Hill, earlier this month, Treasury Secretary Steven Mnuchin said he and Speaker Nancy Pelosi agreed to continue diacuaaiona about a second stimulus package. 
"I've probably spoken to Speaker Pelosi 15 or 20 times in the last few days on the CR," Mnuchin told the Senate Banking Committee during a hearing with Federal Reserve Board Chair Jerome Powell, "and we've agreed to continue to have discussions about the CARES Act."
Article continues below advertisement
Who is Mark Cuban?
Mark Cuban may be best known for his role on NBC's Shark Tank. The biography on his website says he began his entrepreneurial career selling garbage bags door to door. Now, he's the owner of some big names. He owns the Dallas Mavericks NBA team and sold the website Broadcast.com for $5.6 billion in 1999 to Yahoo! 
What is Mark Cuban's net worth?
All of Cuban's accomplishments online have made him the richest shark on Shark Tank by far. According to Distractify, he's the only billionaire on the show, with a net worth currently at $4.3 billion.