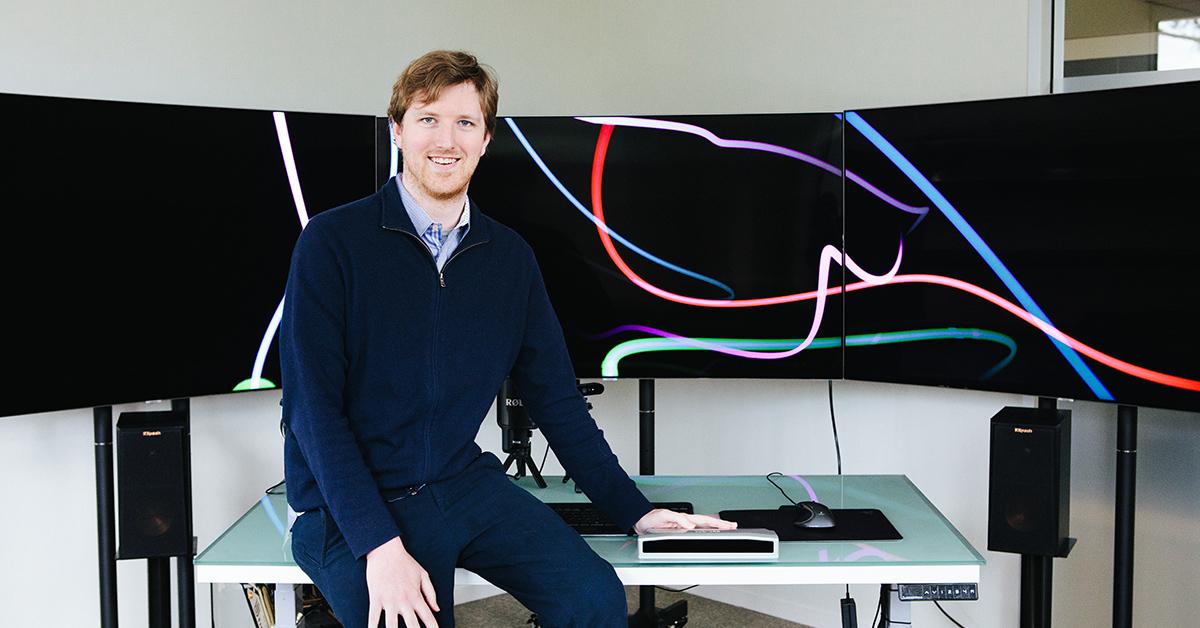 The Luminar IPO Date Is Coming Via a Reverse Merger
By Rachel Curry

Oct. 20 2020, Updated 12:28 p.m. ET
Luminar Technologies is making its way toward the Nasdaq Exchange, but they're not taking the traditional route to the public domain. Instead, the company is doing a reverse SPAC merger. I'm tackling all your questions, including what a reverse merger is and when to expect the Luminar IPO date.
Article continues below advertisement
What is Luminar Technologies?
Founded in 2012, Luminar Technologies works at the junction of the transportation and technology sectors. The company develops laser lidar sensors, which serve as the "eyes" for self-driving vehicles. All their technology has to do with making autonomous driving in passenger vehicles and commercial trucks safer.
The company's founder is Austin Russell, a prodigy who dropped out of Stanford University when he received funding from Peter Thiel to pursue his vision for Luminar. Russell started the company in Palo Alto, Calif. and went on to score a supply agreement with Volvo Cars for its wildly forward-thinking sensors by May 2020. Volvo plans to release the sensor-wielding cars in 2022.
Article continues below advertisement
Luminar is doing a reverse-merger IPO. What's that mean?
Luminar has elected the route of a special purpose acquisition company (SPAC) deal alongside Gores Metropoulos (affiliate of Gores Group and Metropoulos & Co.). More specifically, Luminar is doing a reverse-merger with the blank check company to eliminate the need for a board to help them find investors. 
Article continues below advertisement
A couple of months ago, Desktop Metal announced they were doing the same thing. A reverse merger effectively speeds up the IPO process by eliminating the road show to attract investors that typically precedes an IPO.
Here's when Luminar is expected to go public
The Luminar IPO date may come as early as the end of the fourth quarter in 2020. We're getting close to year's end, so keep your nose to the ground on the Nasdaq.
Article continues below advertisement
What will the Luminar stock IPO price be?
We don't yet know how many shares Luminar expects to offer in its public debut, so we're still waiting on a per-share cost estimate. Reportedly, the Luminar IPO deal with Gores Metropoulos ("GMHI" on the Nasdaq Exchange) will value the company at $3.4 billion. Luminar expects to receive a $300 million investment from Gores Metropoulos and another $170 million in capital from investment giants Peter Thiel, Volvo Cars Tech Fund, Alec Gores, and more.
Look out for the Luminar ticker symbol
Luminar will be listed on the Nasdaq Exchange under the ticker symbol "LAZR."
Article continues below advertisement
How to invest in Luminar Technologies IPO stock when the time comes
When the time comes, investors who want in on the Luminar IPO will want to make sure they have cash in a brokerage account. You can invest straight through a brokerage or through a robo-investing platform like Robinhood. 
Robinhood typically allows a set number of IPO transactions starting at 8:00 a.m. on the opening day, so clock in when trading starts to try and get your pick.
If autonomous driving momentum ramps up and the company's deal with Volvo progresses in the upcoming years, there's no reason why LAZR wouldn't leave its mark on the public market after the Luminar IPO date.