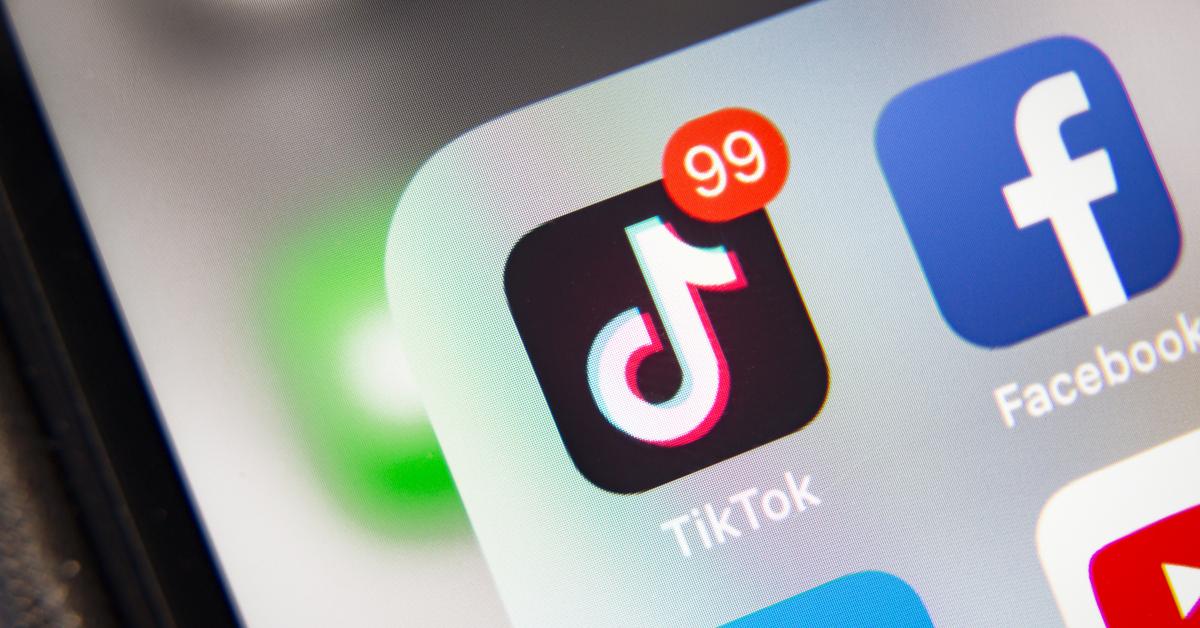 10 Finance TikTok Accounts to Check Out for Money-Saving Tips
TikTok isn't just for dance routines and cartoon-eyed pets. Many millennials and Gen Z users are counting on the app for personal finance and investing advice. In fact, some finance TikTok accounts—which might have already popped up on your #FYP tab—have already amassed thousands of devotees.
CNBC recently profiled 21-year-old Becca Ngo, who learned about Roth 401(k) plans on TikTok and convinced her employer to start offering 401(k) matching. "I always knew that saving was important," Ngo explained. "But I didn't know anything about home buying, 401(k), or investing."
Article continues below advertisement
Meanwhile, a recent Boston College grad named Matthew Alvarado is one of the thousands of people who watch Ryan Francis' personal finance videos. "I don't have the money to hire someone," Alvarado told CNBC. "I imagine down the line I can go about hiring the necessary people who are certified. But with the pandemic, during all of this downtime, this is a good resource."
Check out 10 finance-related TikTok accounts below, starting with Ryan Francis' page.
Ryan Francis
Francis proffered his self-learned personal finance knowledge first on YouTube first, then Instagram, then TikTok, where he has over 140,000 followers. In this clip, he warns against "wasting your money on cars."
Article continues below advertisement
Jamie Fankhauser
After starting her TikTok account during quarantine, Fankheuser has been dispensing money advice in videos like this one, in which she takes viewers through the steps of opening a Roth IRA with Vanguard.
Article continues below advertisement
The Buyin King
This self-proclaimed "6-figure stock nerd" has more than 400,000 TikTok followers. In this video, he explains why high dividend yields can be misleading.
Article continues below advertisement
Dr. Brad Klontz
Klontz joined TikTok to debunk bad financial advice. "It was all about (how) you should buy this stock and day trading and I made this much money and standing in front of my Lambo, you know, all this kind of stuff—garbage," he told TMRW.
Article continues below advertisement
Coupon_Katie
Katie Swanson, an "extreme couponer" in Wisconsin, shares money-saving videos like this clip about Dollar General's penny deals. "Young people are failing in basic economics, and if I can make a little bit of difference, then it makes it all worth it," she told MarketWatch.
Article continues below advertisement
Four to Eight
"Act your wage," recommends this TikTok user, investor, and day trader. Instead of going bankrupt on the latest Tesla or Apple product, he says, invest in those companies instead.
Article continues below advertisement
Humphrey Yang
Speaking of Tesla, this former financial advisor talks himself through the pros and cons of the company's call option in this clip.
Article continues below advertisement
Investor Eddy
Under the handle @investoreddy, this TikTok user pairs stock tips with rap tracks. "Invest while you're young!" he writes in the caption to this video.
Article continues below advertisement
Tori Dunlap
Dunlap launched Her First 100K with a mission to educate women about personal finance. "I kind of committed myself to fighting the patriarchy through financial education," she told TMRW.
Article continues below advertisement
MrColeKelley
Kelly, a financial literacy teacher in Utah, found TikTok a good platform for his financial advice. "It gets kids thinking," he told MarketWatch. "It gets them wanting to learn."