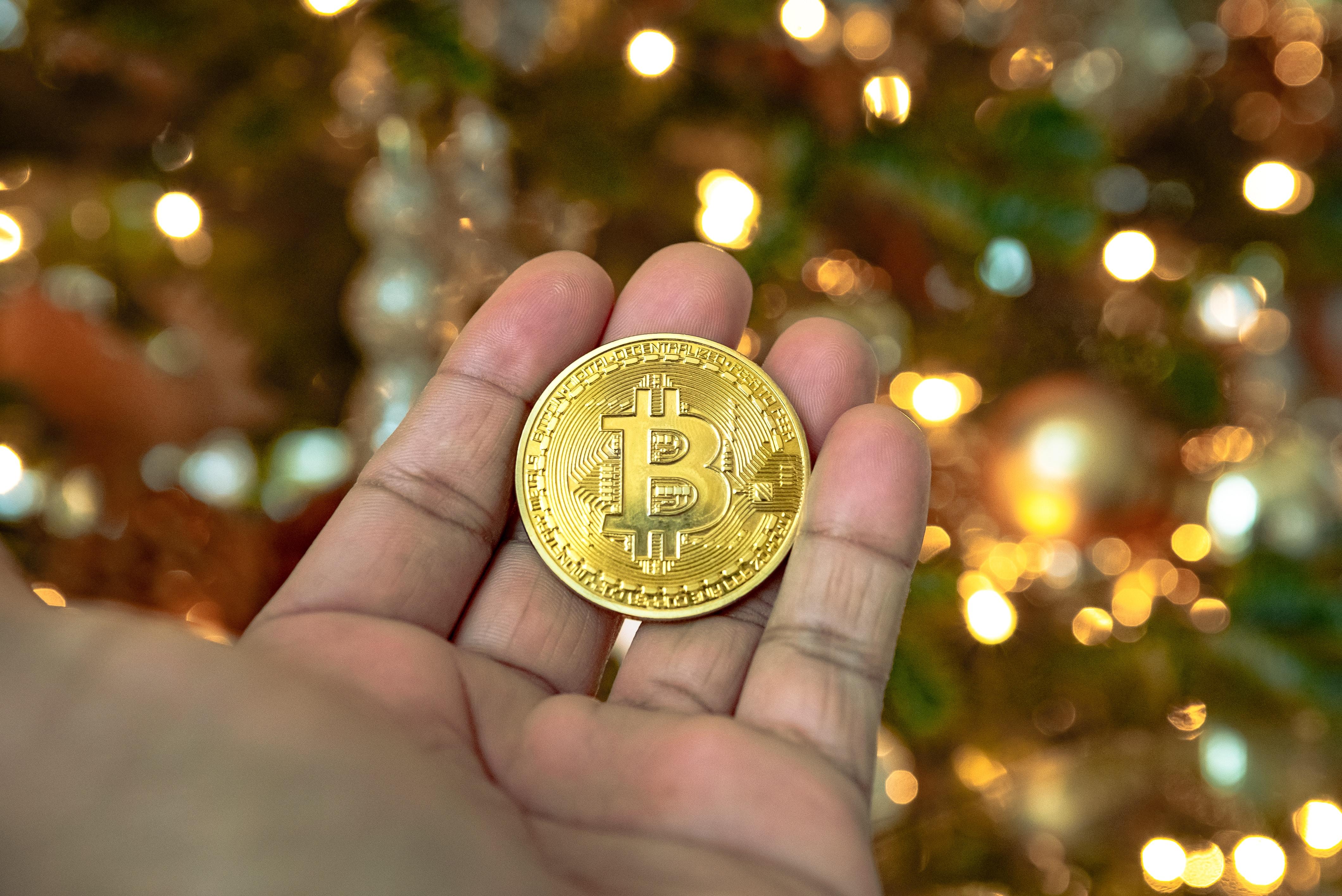 Why Bitcoin Gained 10% and the Chinese Crypto Scam
By Shankar Iyer

Nov. 20 2020, Updated 12:36 p.m. ET
Bitcoin (BTC) investors have something to celebrate. On December 18, when the New York Stock Exchange's trading hours began, 1 BTC was quoted at an average price of around $6,600. Coindesk reported a few days ago that some analysts believed Bitcoin prices could drop below $6,500. Yesterday, Bitcoin crossed the $7,000 limit and is perched $200 above this level in all exchanges worldwide.
The average price of Bitcoin at the end of Wednesday, December 18, was BTC/USD = $7,264.05. The virtual currency's price rose above 10% during the day—more than that in some of the crypto exchanges.
Article continues below advertisement
A word of caution, however. Bitcoin and many other cryptocurrencies can generate massive returns. However, BTC prices—or any other cryptos, for that matter, could easily be influenced by malignant forces online. It is easy to fall into a crypto scam, and it takes a concerted effort to steer clear of them. Research well before you invest in the crypto sphere.
Bitcoin price volatility
Ever wonder what drives the price of Bitcoin? There are no underlying tangible assets or any company to back it up. Bitcoin does not have a centralized office and no need to seek regulatory approvals or filings. Anyone with a moderate knowledge of coding and networking can create a decentralized crypto trading exchange or a service-backed cryptocurrency or altcoins. So, how is its price determined?
Bitcoin dropped 73% during the last year, from $13,800 on December 31, 2017, to $3,700 on December 31, 2018. Bitcoin started the year at a modest $3,800. The cryptocurrency reached a yearly high close to $13,000 in the last week of June 2019, which is up 300% within six months.
Then, it slowly began to recede in the final week of September to around $10,000 and then to $6,600 two days ago. After a day, again, it rose by $600 for no apparent reason. Currently, after beating the $7,000 level, its year-to-date returns are approximately 91%.
Unlike stocks, Bitcoin's price is derived entirely by investor perception. The economic forces of supply and demand are technically the main drivers. However, the price of a Bitcoin can also face headwinds because of phony ICOs or scams.
Even investors with sizable holdings, called whales, on one exchange can affect the aggregate BTC prices by placing bulk deals. One could also link the PlusToken scam to the recent price movements.
The PlusToken cryptocurrency scam was one of the high-value scams that mobilized $3 billion in funding. PlusToken collected funds by way of Bitcoin, Ethereum (ETH), and Ripple (XRP). The worst part of this Ponzi scheme is that the scammers were caught, but there was no trace of the money.
Article continues below advertisement
Bitcoin trading volumes
Of all the exchanges that support bitcoin trading pairs, Binance reported the highest trading volumes in the past 24 hours. Binance said BTC trading volumes exceeded $700 million. According to Bitcoin Trade Volume, Coinbase and Kracken were the exchanges with the second- and third-highest volumes of Bitcoin trades. The trading volumes for Bitcoin in Coinbase was over $200 million and just short of $150 million in Kracken.
Along with the Bitcoin price surge, other crypto tokens on Binance also made a bullish breakthrough. Ethereum gained more than 5% with a 24-hour trading volume of $133 million. Ripple was up by 4.5%, wit a trading volume of $50 million.
The alt-coin, Bitcoin Cash (BCH), returned more than ETH and XRP, with much lower quantities of trade. BCH gained over 6% with a magnitude of around $25 million in trades.
BTC/USD and the Chinese connection
All crypto investors know that China, the second-largest economy, plays a significant role in Bitcoin prices. Although Blockchain tech powers cryptocurrencies, it also has a lot of applications that go beyond cryptocurrencies. Blockchain is the technology that powers cryptocurrencies.
Although President Xi Jinping is working to make China the leader in Blockchain, he does not share a similar enthusiasm for Bitcoin and virtual currencies. This technology has a lot of applications in sectors such as e-commerce and healthcare.
Article continues below advertisement
In November, CNBC reported that the Bitcoin price took a beating because of conservative Chinese policies on crypto exchanges. The Peoples Bank of China, the country's central bank, is increasing its stranglehold on crypto exchanges. According to the publication, these measures against virtual currency exchanges in China are also a reason for driving down bitcoin prices. After the US-China trade war, you might think this news could showcase President Xi and the Chinese regulators in a bad light. However, that is not entirely true.
Remember the PlusToken cryptocurrency scam? It originated in China. Chainlysis, a Blockchain analysis company, released an excerpt from its Chainalysis 2020 Crypto Crime Report. The entire report is expected to be released in January 2020, but the intriguing release discussed the PlusToken cryptocurrency scam. This scam lured many investors worldwide by offering wallet services and a promise for rewards and incentives. These fraudsters accepted BTC and ETH, and in return, they provided their cryptocurrency, called PLUS.
PlusToken had listings in a few Chinese exchanges, and the crypto PLUS touched a peak of $350 in some of these exchanges. President Xi Jinping is trying to put an end to these kinds of scams with his strong actions.
Article continues below advertisement
The PlusToken scam
According to Chainalysis research, the $3 billion fundraisers received approximately 180,000 Bitcoins, 6.4 million Ether, and around 111,000 USD Tether. A substantial portion of these funds doesn't leave a money trail, which is probably the worst thing that could happen to a crypto investor. Losing the money into thin air, never to be heard of again.
Chainalysis research discussed a pattern of how the money was laundered and routed through many wallets. The study noted that some OTC (over-the-counter) brokers aided in laundering these Bitcoins and Ethereum. The crypto exchange Huobi aided in converting a portion of these cryptos. Since many OTC brokers connect individual buyers and sellers while retaining anonymity, it is next to impossible to recover these funds. There many other crypto exchanges worldwide that have a low KYC (Know Your Customer) requirement.
In the PlusToken scam, Chainalysis estimates that bitcoins worth $185 million were already converted to cash or cash equivalents. Incidentally, only a small part of Ether was laundered, and a significant part of Ether is still missing. Although the efforts to recover them might be on, they could end up in some crypto exchange with meager KYC requirements.
Conclusion
The lack of regulatory oversight and scam coin offerings always scars the crypto community. Investing in crypto without any detailed or in-depth research could land investors among scammers like PLUS or Bitconnect.
President Xi Jinping's goals to lead Blockchain technology wouldn't be possible if such scams persisted. On the other hand, such crypto frauds are also a concern for the entire crypto community.