Want SVB Merch? You Can Buy Failed Bank Swag on eBay
Silicon Valley Bank (SVB) items are the former bank swag you never knew you needed (and still don't need). But for those who might like a tangible reminder of the tenuous nature of the banking system, check out eBay for online sellers of SVB merchandise. Silicon Valley Bank items were on eBay only days after the bank was taken over.
Article continues below advertisement
Article continues below advertisement
The 16th-largest bank in the U.S., Silicon Valley Bank, faced a dramatic drop in share prices last week and depositors rushed to withdraw their holdings. On March 10, 2023, the bank was taken over by the FDIC. While depositors with qualifying accounts of up to $250,000 are covered, unsecured investors and shareholders don't enjoy that FDIC protection.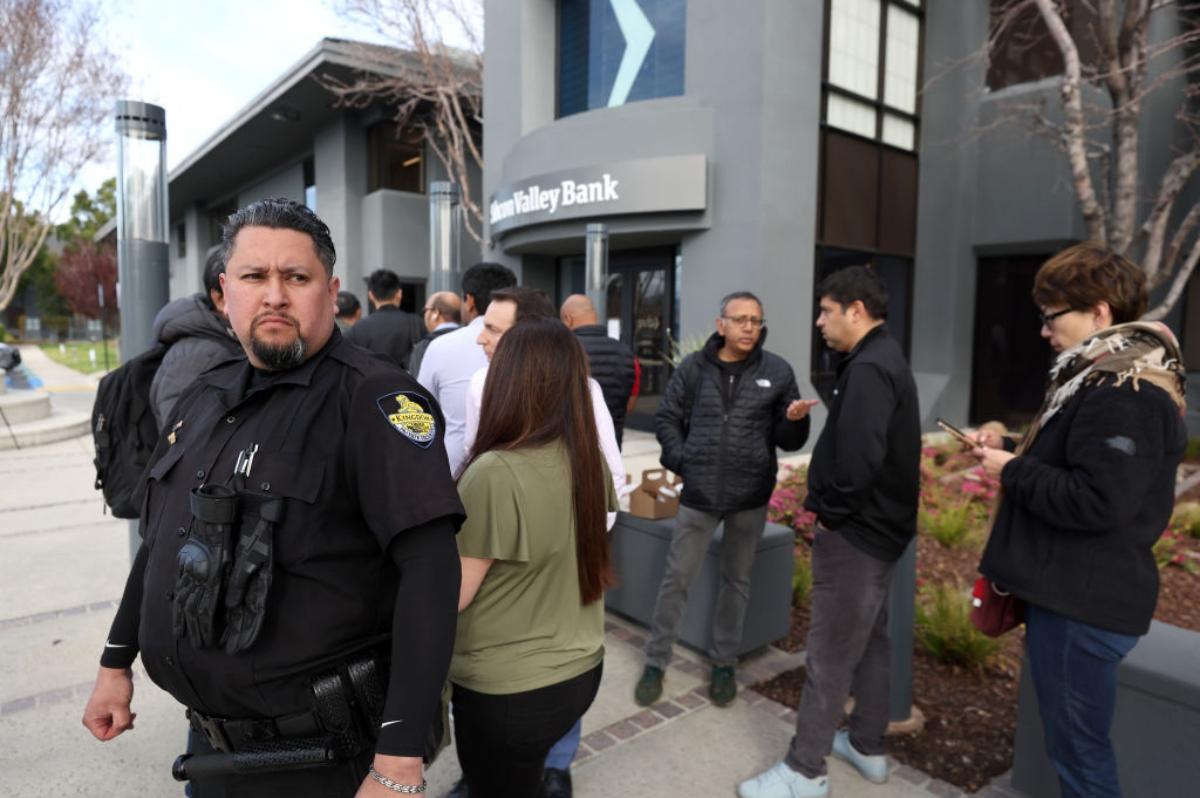 Article continues below advertisement
SVB bank employees have been listing items on eBay.
Now facing an uncertain financial future, a number of former SVB employees took to online auction sites to try to unload whatever they could while interest in the bank's collapse is high. As Fox Business reported, a number of SVB-branded pieces had been listed on eBay, with prices creeping ever upward.
Sellers are listing items like the "SVB Full Time Box," which the seller stated was part of what they received a month earlier upon getting a job offer at the bank. An "SVB Hat and Tumbler" combo had risen to an over $100 price.
Article continues below advertisement
Article continues below advertisement
Article continues below advertisement
Article continues below advertisement
What Silicon Valley Bank products are currently listed for auction?
Take a glance through eBay's listings related to "SVB" and you'll find a number of seemingly random items. It seems the seller of the "SVB" Full-Time Box Authentic has the right idea — taking what many would view as garbage or recycling and selling it for much more than it's worth. The auction is to be open until Saturday, March 18, and as of March 14 it's up to $201.
Article continues below advertisement
Although some potential buyers are likely approaching this as a silly impulse buy, sellers' personal stories speak to the heartbreak that surrounds the SVB collapse. The box, for example, is described this way: "Box received after getting offer letter one month before the bank blew up. Limited edition. Need to pay rent this month, please bid."
The following are other SVB-themed items you could buy from eBay:
Corporate Swag-Tumbler and Bottle Set called an "authentic piece of SVB history" ($188.50 so far)
Black Yeti tumbler bearing the initials 'SVB' (up to $157.50, compared to $38 retail price on Yeti website.
SVB Meat and Cheese Board — Pre-owned in used condition, and listed at $229.99
Article continues below advertisement
Article continues below advertisement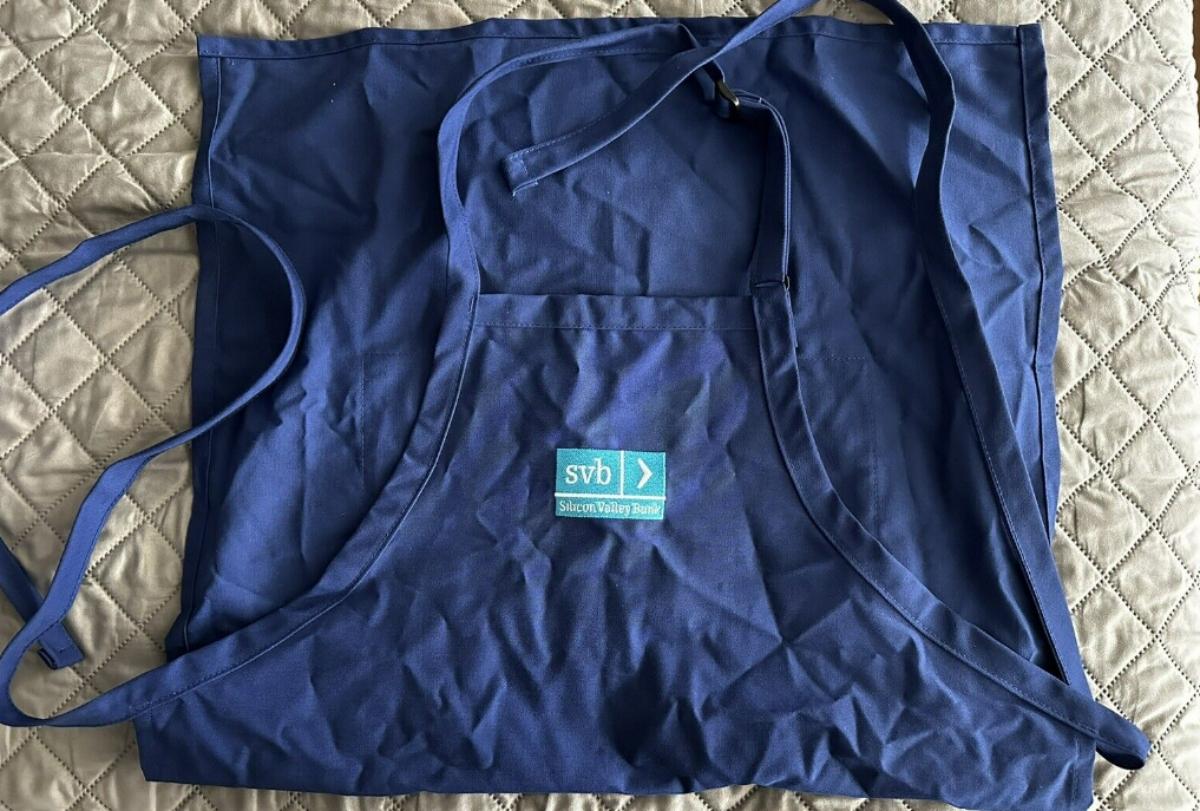 Who wants to get in the kitchen? You could bid on your very own SVB apron. Although perhaps less popular than the drinkware options, it's still had 5 bids so far and is up to $20.50.
Article continues below advertisement
Some brand-new items with SVB logos are also up for sale.
Some are capitalizing on the misfortune of those affiliated with Silicon Valley Bank by making their own printable SVB merchandise. T-shirts and coffee mugs in particular are popular as they're easy to transfer a design to.
Article continues below advertisement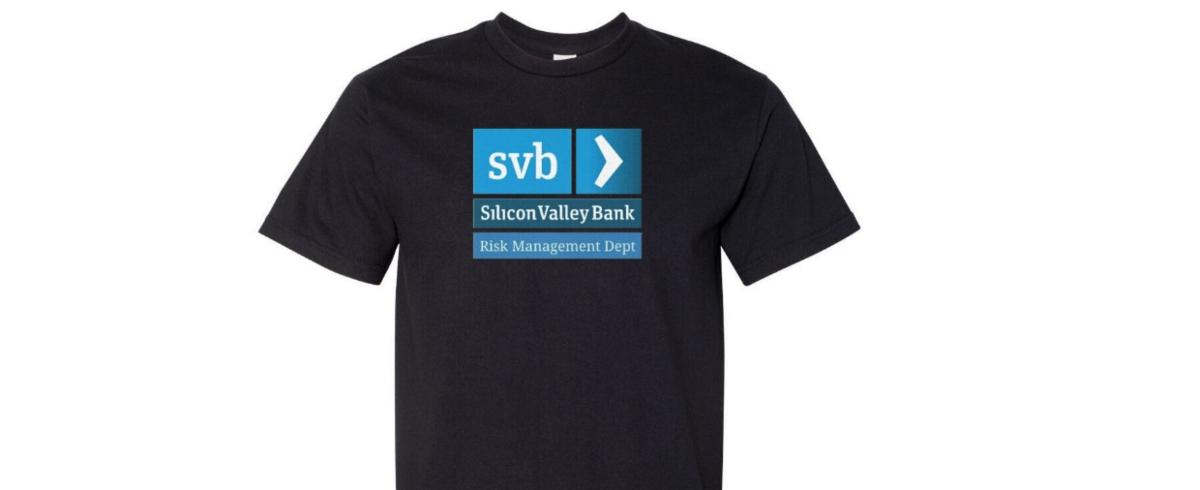 Article continues below advertisement
Should you buy Silicon Valley Bank items as an investment?
Despite of some of the sellers' claims that the items like coffee tumblers and hats bearing the "SVB" logo were guaranteed "limited edition" pieces, you shouldn't expect these purchases to gain value over time. Ken Goldin, founder of collectible marketplace Goldin Auctions, told Fox Business that you might buy these "as gag gifts."
Collectibles like advertising materials, rare coins, and vintage items can be worth a lot of money, especially if you buy and sell them at the right time. However, Goldin said of the SVB swag that buyers shouldn't buy "with future value escalation in mind. Whatever it sells for today will be a higher price than what it sells for two weeks from now."
Goldin explained that these types of items are easily reproducible, so even if you buy something that is "authentic," others could make counterfeit items without much trouble, which reduces any future value.