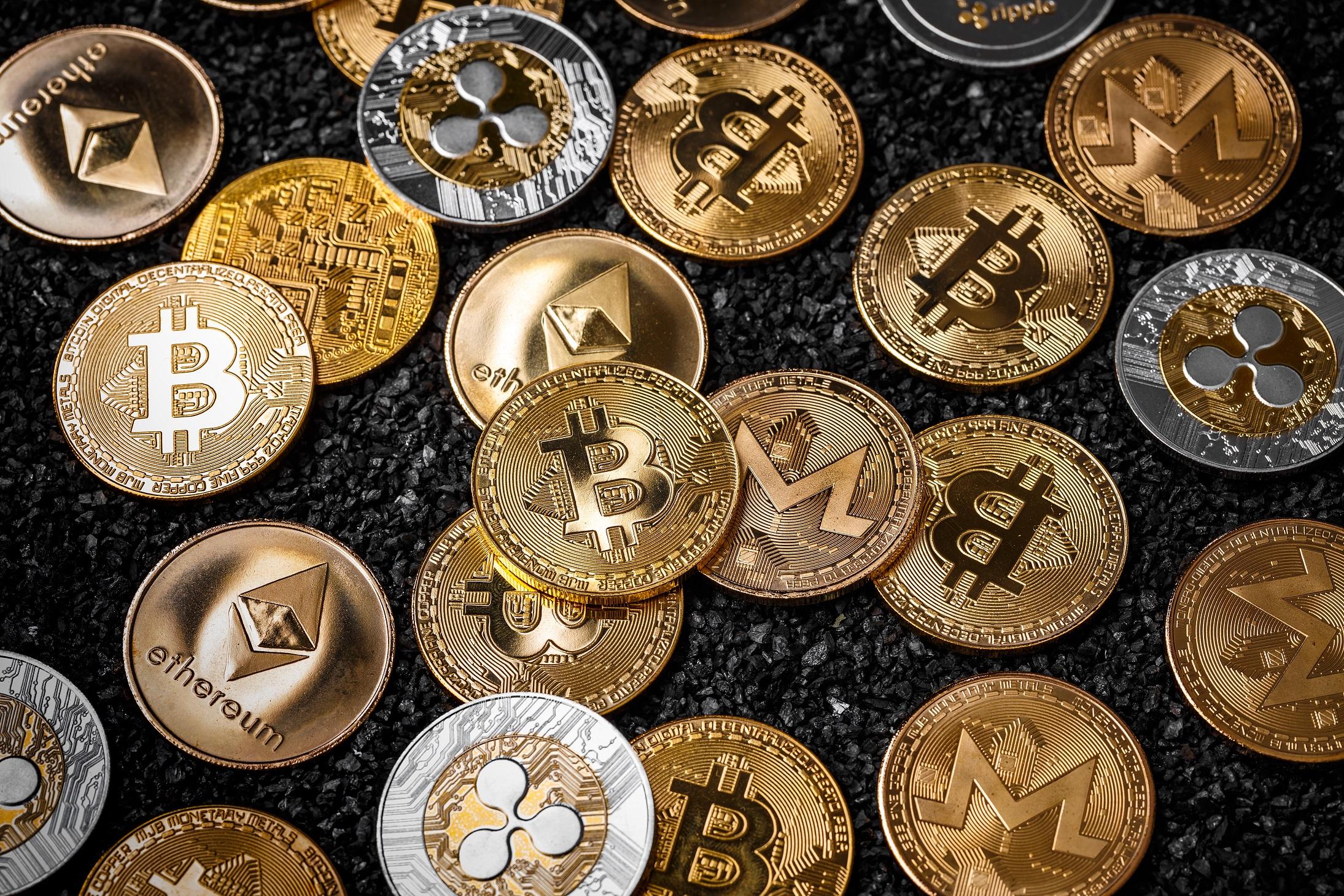 EU Crypto, the French ICO, and Common ICO Mistakes
By Shankar Iyer

Nov. 20 2020, Updated 3:46 p.m. ET
The US House of Representatives recently introduced a draft bill to define digital assets. The Cryptocurrency Act of 2020 could lead to a new revolution in crypto trading and regulations. Another breakthrough for the crypto world was the launch of a regulated exchange for Bitcoin futures. Bakkt, the first regulated BTC futures exchange, will support cash-settled and physically settled futures trades. These regulatory decisions to streamline the crypto realm are a significant step. Maybe digital assets will soon become a mainstream asset class! But can crypto acceptance become a global phenomenon?
Article continues below advertisement
Crypto in Europe
According to Skalex, the consortium of countries in the European Union contributed approximately 22% of global economic activity in 2018. According to Statista, the European Union's GDP made up approximately 16.28% of global GDP. Statista's research made these calculations using the fundamentals of purchasing power parity. It's undeniable that the European Union, along with the US, is a world leader. How the EU responds to the growing interest in digital assets will be a major factor in their global acceptance.
A publication by the Library of Congress discussed the general approaches of 130 countries to the cryptocurrency space. The publication also detailed the perspective of the European Union and all its member states as well as the narratives provided to EU citizens. Although most EU members expressed concerns about the use of crypto, these concerns revolved around the possibility of money laundering and use for illicit activities. In March 2018, the European Commission came up with a plan of action and chose to explore the use of technology in finance or fintech. The key technologies outlined in the plan were blockchain technology, AI, and cloud services.
Article continues below advertisement
The programmable euro
In October, the Association of German Banks voiced the need for a "programmable digital euro." The statement cited Facebook's attempt to create a virtual currency as a reason to create a programmable euro. The Association of German Banks is a consortium with over 200 private merchant banks. It also represents 11 member associations. The consortium expressed the need for digital assets to complement the existing monetary system instead of to create a parallel economy.
If it's implemented, the programmable euro could establish a "common pan-European payments platform." The publication on the Association of German Banks' official website also cited the need for improved data protection norms—something Margrethe Vestager, executive vice president of the European Competition Commission, is gunning for.
Article continues below advertisement
The French ICO
Coming back to the crypto space, France has also made headlines by officially approving the first Digital Coin Launch. A startup called the French ICO received this approval from the AMF (Autorité des Marchés Financiers), the financial market authority in France. The French startup will initiate the token offering starting on March 1, 2020. The ICO process will stay open for three months, until June 1, 2020. Investors can buy FICO tokens (a symbol representing "French ICO") using ETH (or ether). The soft cap for the ICO is 100,000 euros, and the hard cap is 1 million euros.
Investors in the first phase of the ICO will receive a bonus of 50%, and the coin is priced at 0.00067 ETH. The bonus in the second phase of funding is 20%, and the issue price is 0.00083 ETH. The third phase of the ICO carries no bonus, and the token issue price will increase to 0.001 ETH. The entire project is based on the Ethereum blockchain network, and the utility token will aid in crowdfunding through cryptocurrency.
Article continues below advertisement
Crypto coin launch
The AMF's approval of the ICO is another reason to rejoice for crypto enthusiasts. We could see guidelines from the other countries in Europe as well. The French ICO regulations create a broad framework within which startups can raise funds. Incidentally, the ICO rules safeguard investors, but there's no large-scale attempt to create awareness among them. Here's a breakdown of what an ICO is followed by the common mistakes you could make. Identifying a potential faux pas is one of the skills all investors should develop.
An ICO launch raises funds through the issuance of virtual tokens to investors. At the time of launch, tokens are marketed along with their features and benefits. Although a token is a medium of exchange, it's not usable as a replacement for the federal monetary system. Members will transact among themselves for the purchasing and selling of products and services. A white paper release clarifies all the information about the coin: its hard cap and soft cap, the services it backs, its denomination, and its symbol.
Article continues below advertisement
Avoid stepping into a scam ICO
In the last five years, crypto scams have deceived many crypto investors for billions of dollars. Every investor should stay away from investing in an ICO that even remotely appears to be a scam. But how do you recognize one when they can all seem so genuine and promising?
An investor should perform a detailed background check on the currency and the startup issuing a token. If it's a token that's already trading, a quick online search should shed some light. Information about aggrieved parties who've invested in virtual currencies, as well as reviews from token holders across the world, is readily available. Some websites, such as ICO Bench and Token Market, list this information for investors. If you can't find any listed scams online, don't get complacent. More background checks are necessary.
Fund transfer directly from an exchange to an ICO
To be clear, the following isn't a grave mistake but rather a silly one: never transfer any funds, bitcoins, or ether through an online exchange for an ICO. The token issuer could face difficulty tracking such inflows. Since the payment is made through the exchange, the startup is clueless as to which wallet address the ICO tokens should be transferred to. It's advisable to first move your funds or crypto to your personal wallet. Always buy tokens from an ICO by paying through your wallet. This way, the owner has your wallet's address and can transfer the token purchases directly to that address. Worried about security? You need not be, as only you should have the private key to your wallet.
Article continues below advertisement
Funding crypto launches
What if you don't have bitcoins but still want to buy an ICO token? You can do it—and even use other acceptable cryptos or fiat currencies in some cases. Since Bitcoin's popularity has soared, many believe that almost all coin offerings accept Bitcoin as a payment method, but this isn't true. As a matter of fact, one of the most common currencies used for investing is Ethereum. Ethereum is much more prominent online than Bitcoin because the Ethereum blockchain network is the preferred choice of developers to launch an ICO. Ethereum has a feature called "smart contracts" that can automate certain transactions. Smart contract codes contain predefined instructions to execute a series of actions when an event is triggered.
Of course, there are quite a few ICOs that accept other virtual coins. But it's still limited to cryptos such as Ripple (XRP) and BitcoinCash, among others.
The know-it-all mistake
You can never know everything about a startup just by checking a handful of websites. Once you've done some initial research on an ICO, you'll definitely have many more questions. Don't hold back, and approach other members of the project with your queries. Voice your opinions and concerns to the online community and get it clarified. All genuine coin issues tend to address investor concerns. Developers or other members of the startup are always available on social media platforms such as GitHub, Slack, and Bitcoin Talk. You can also check the Twitter handles and LinkedIn profiles of the startup team to gauge their histories.
If you don't end up getting any responses to your queries from any of these avenues, it's a serious red flag. It's better to keep your investment plans on hold and look for another alternative. Don't let FOMO lead you into a possible scam.
Article continues below advertisement
Sharing addresses or passwords
Don't share your personal information. It is obvious, isn't it? But this is a mistake many have committed—and for which they've paid the price. Never share your passwords, your PIN, or the private key to your hot wallet with anyone. Don't do it in person, and definitely don't do it online. Sharing your passwords or personal identification numbers online is a disaster waiting to happen. Quite often, many imposters claim to be part of a promising ICO.
Funding the wrong wallets
You must have heard that the blockchain network is immutable. This means that there's no way to undo a transaction. The only way to correct a mistake is to square it off by making an opposite transaction of the same value. So if you send the funds to the wrong address, you are at the mercy of someone else's decision whether to return the funds to you. Pay attention to the receiver's wallet address before transferring the funds. Always double-check the account address on a startup's website.
Article continues below advertisement
Caught up in a crypto scam: An overview
Most of these mistakes might seem trivial, but they're the most common ones people commit. In March 2019, The Next Web published a cautionary tale warning about scam bots on Twitter. These bots make attempts at phishing by promising free giveaways of cryptocurrencies such as ETH or XRP—and all you have to do is transfer some funds to authenticate your wallet address! The Next Web's post also shared the wallet address of the scammers to create awareness among gullible investors.
Bitcoin News reported a similar incident in which a Twitter thread claimed to offer BTC giveaways to users who authenticate their wallets by sending crypto. Such scams will often use the names of prominent personalities such as Elon Musk or Vitalik Buterin—or anyone for that matter. Scams' name-dropping famous personalities makes them seem more genuine.
In another incident report by The Next Web, two brothers scammed a 64-year-old woman on Twitter. In this case, it was the same modus operandi: fraudsters using a fake Twitter handle on a gullible investor.
Conclusion
All investments are subject to market risk, but crypto investments also suffer from the risk of online fraud. There are many ways in which you might fall prey to a scam. Always do your research before you make the decision to transfer funds to another crypto wallet—even if the transfer is to someone you've known for a long time. Perform a detailed check, and raise questions with the intent to probe.
Given the increasing number of scams, regulatory action is a blessing in disguise. It will not only attract new investors to the crypto market but also safeguard existing ones. Investors in the US and the European Union can likely soon breathe a sigh of relief.