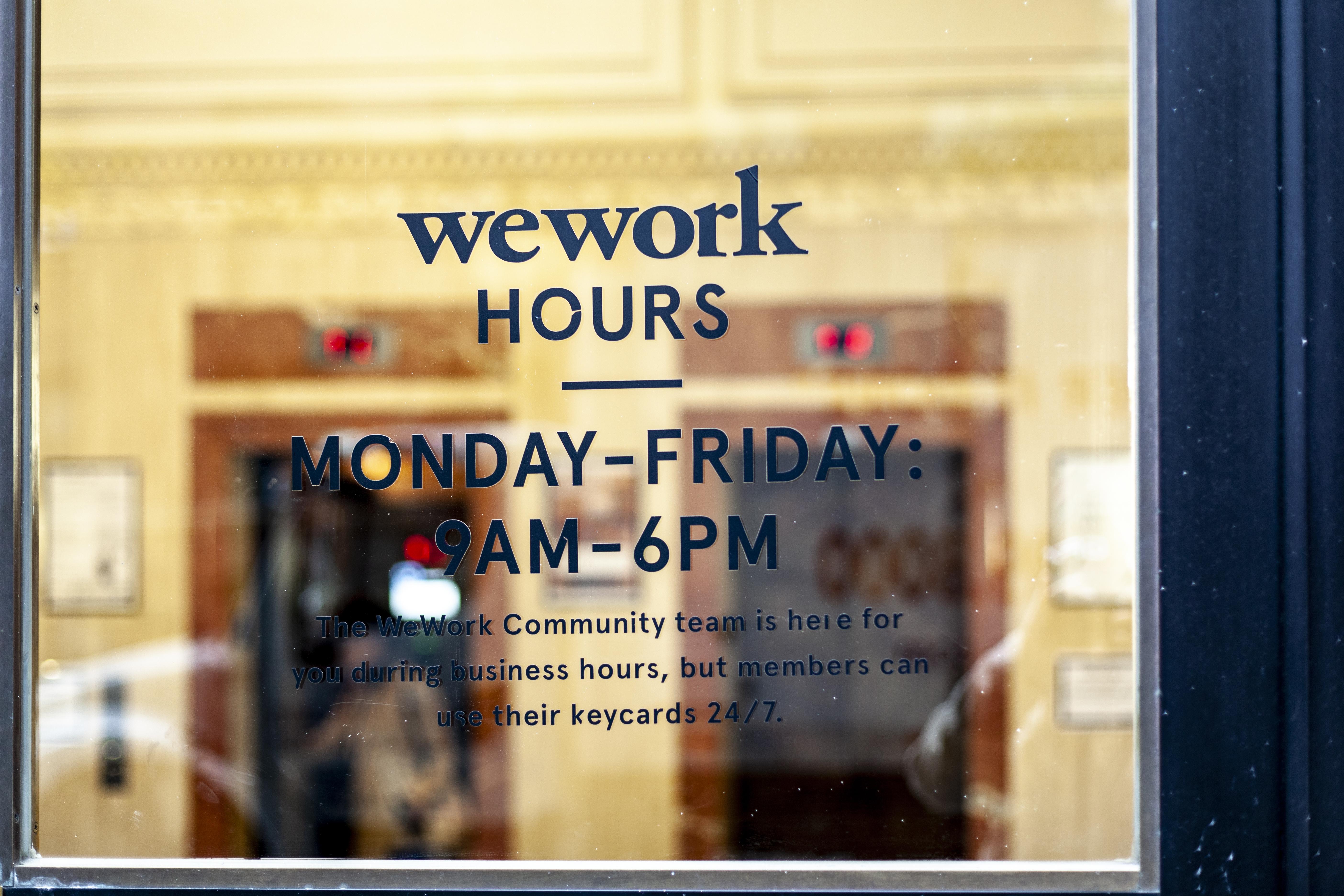 WeDon'tWork? Softbank's WeWork Lays Off 2,400
By Mike Sonnenberg

Nov. 25 2019, Updated 11:24 a.m. ET
It was inevitable. Today, CNBC said that WeWork is laying off 2,400 people to "create a more efficient organization." Having followed WeWork for years, I can simply say that this is management's way of saying they don't really have an option—especially after Softbank took control. The 2,400 lost jobs amount to about 19% of WeWork's workforce of 12,500 at the end of Q2. Interestingly, this firing round comes days after WeWork reported its Q3 earnings.
Right before Softbank injected a new lease on life for WeWork, the latter was running out of time and money after its failed IPO attempt. The company had just a few months' liquidity. While Softbank's investments may have made things better on the liquidity front, the business is still struggling.
Article continues below advertisement
WeWork's Q3 earnings
WeWork's 3Q earnings showed continued losses. During the quarter, the company reported $934 million in revenues, but losses of $1.25 billion dwarfed even that revenue figure. The company added 77,000 new memberships during the quarter. However, its occupancy rate fell by 3 percentage points as WeWork added a record number of desks during the quarter.
While the losses hardly surprised anyone, the company's attempt to distance itself from its own past did—or at least it surprised me. This We Company presentation mentioned that the We Company's focus was on non-core, early-stage ventures from 2017 to September 2019. It calls the member experience "distracted." On the other hand, the presentation says that the company will focus on member experience and core activities.
However, the most direct attack on the We Company's functioning during Adam Neumann's regime is on the strategy front. The presentation says the company had made business commitments (read: leases) before arranging for financial commitments. That's an apparent reference to WeWork's focus on growth while it was running out of cash.
Will firing treat the wound?
Despite the firing, WeWork remains under pressure. The company still doesn't have any plans to become profitable quickly. And it still has billions of dollars in future leases to pay. The We Company also still has over 10,000 employees to pay. Moreover, the SEC has set its sights on WeWork.
While WeWork is struggling, the competition is picking up. So the We Company has to make a balancing act out of cleaning up its finances and maintaining market dominance. Selling the non-core businesses that it bought without many synergies would be a big job.
I think WeWork needs more than just a firing round to even put the "I" in "IPO." "WePO" just isn't an option!