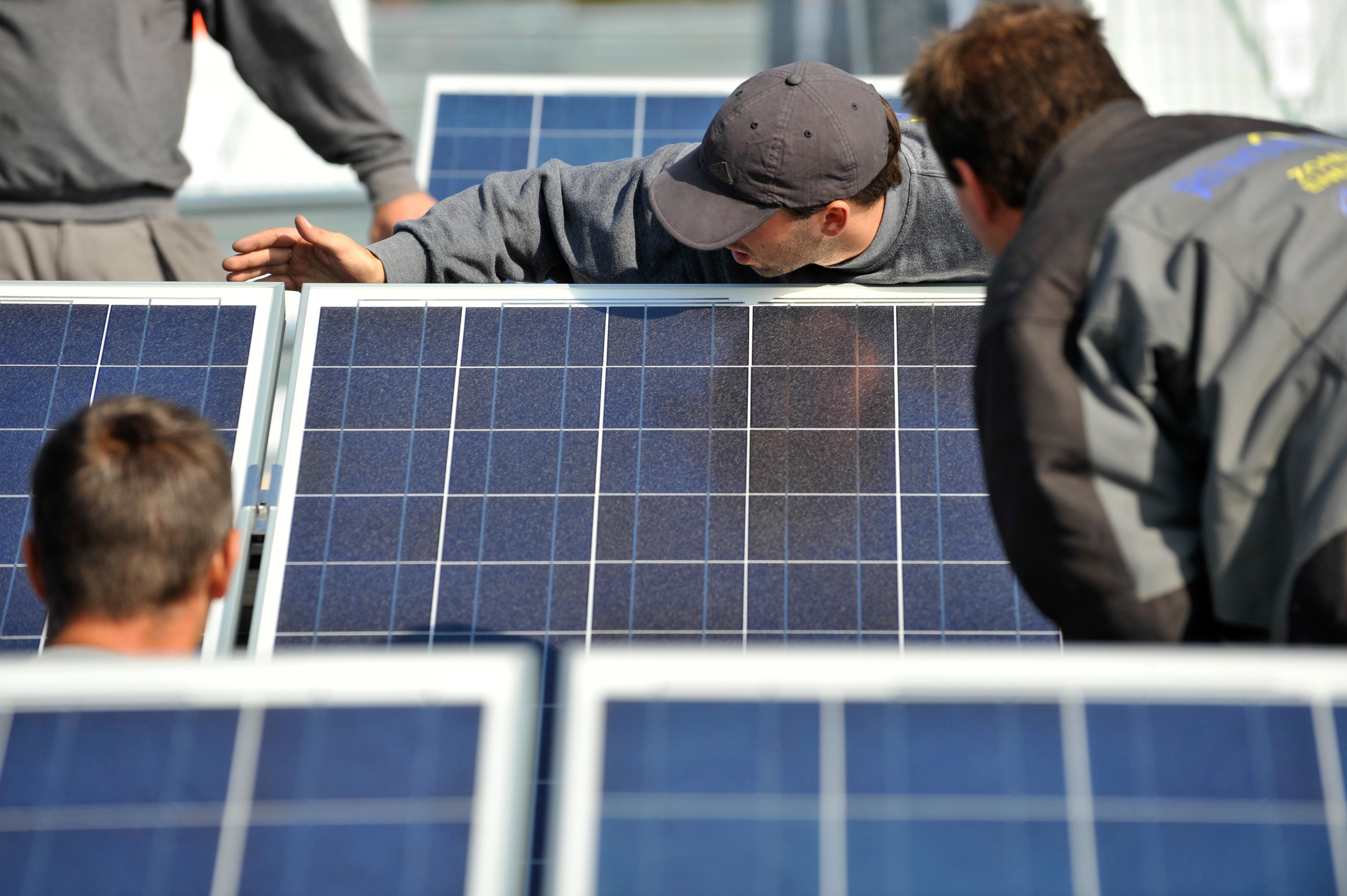 Is Enphase Energy Stock Readying for Another Big Move?
Solar microinverter maker Enphase Energy (ENPH) stock marginally increased last week. The stock, which has calmed a bit after the company's Q3 earnings release, is still sitting at a large year-to-date gain of more than 300%. Enphase CEO Badri Kothandaraman and CFO Eric Branderiz bought 10,000 ENPH shares each at $17.69 last week.
Article continues below advertisement
California blackouts and Enphase Energy
Last week, Enphase announced its opening for pre-orders of Encharge, a battery storage system. Encharge keeps houses powered when the transmission grid is down, and can help save money when the grid is up. Encharge systems are set to start shipping in next year's first quarter. The company is aggressively positioning its energy storage products in wildfire-ravaged California.
Many electric utilities in the state are implementing precautionary power shutoffs when wildfire risk is high. According to Reuters, PG&E (PCG), which serves around 16 million Californians, has imposed ten intentional blackouts this year. One blackout occurred over five days last month. The utility's CEO also warned that these blackout precautions could last for ten years.
During Enphase's third-quarter earnings call, management's focus on the California blackouts was noteworthy. As California forms the biggest US state by population, inverter makers could see a surge in energy storage device sales. This year, Enphase expects its total revenue to almost double YoY (year-over-year) to $620 million.
Enphase stock has fallen almost 45% since reaching a 52-week high of $35.40 in late August. The company's solid earnings growth boosted its stock in this year's first half. It has reported notable earnings growth since turning profitable in Q4 2018.
Article continues below advertisement
Enphase Energy stock's valuation
After falling, Enphase Energy stock has started to look attractive from a valuation perspective. It's currently trading at 20 times analysts' 2020 EPS estimate of $0.98. And its expected double-digit YoY earnings growth for 2020 looks good. In comparison, peer stock SolarEdge Technologies (SEDG) is trading at 16 times analysts' 2020 EPS forecast. Its valuation seems warranted, given the company's handsome expected earnings growth. SolarEdge stock is up almost 120% this year.
Enphase's forward EV-to-EBITDA multiple is 14x, whereas SolarEdge's is 10x. Enphase's average historical EV-to-EBITDA multiple is around 12x.
Analysts' target prices for ENPH and SEDG
Of the ten analysts tracking Enphase Energy stock, seven suggest "hold," and the remaining three suggest "buy," "strong buy," and "sell," respectively. Their mean target price of $30.67 implies an upside of more than 58% from its current price of $19.37.
Meanwhile, of the 12 analysts covering SEDG stock, six suggest "buy," two suggest "strong buy," three suggest "hold," and one suggests "sell." Their mean target price of $90.25 implies an approximate 17% upside from its current price of $76.37.