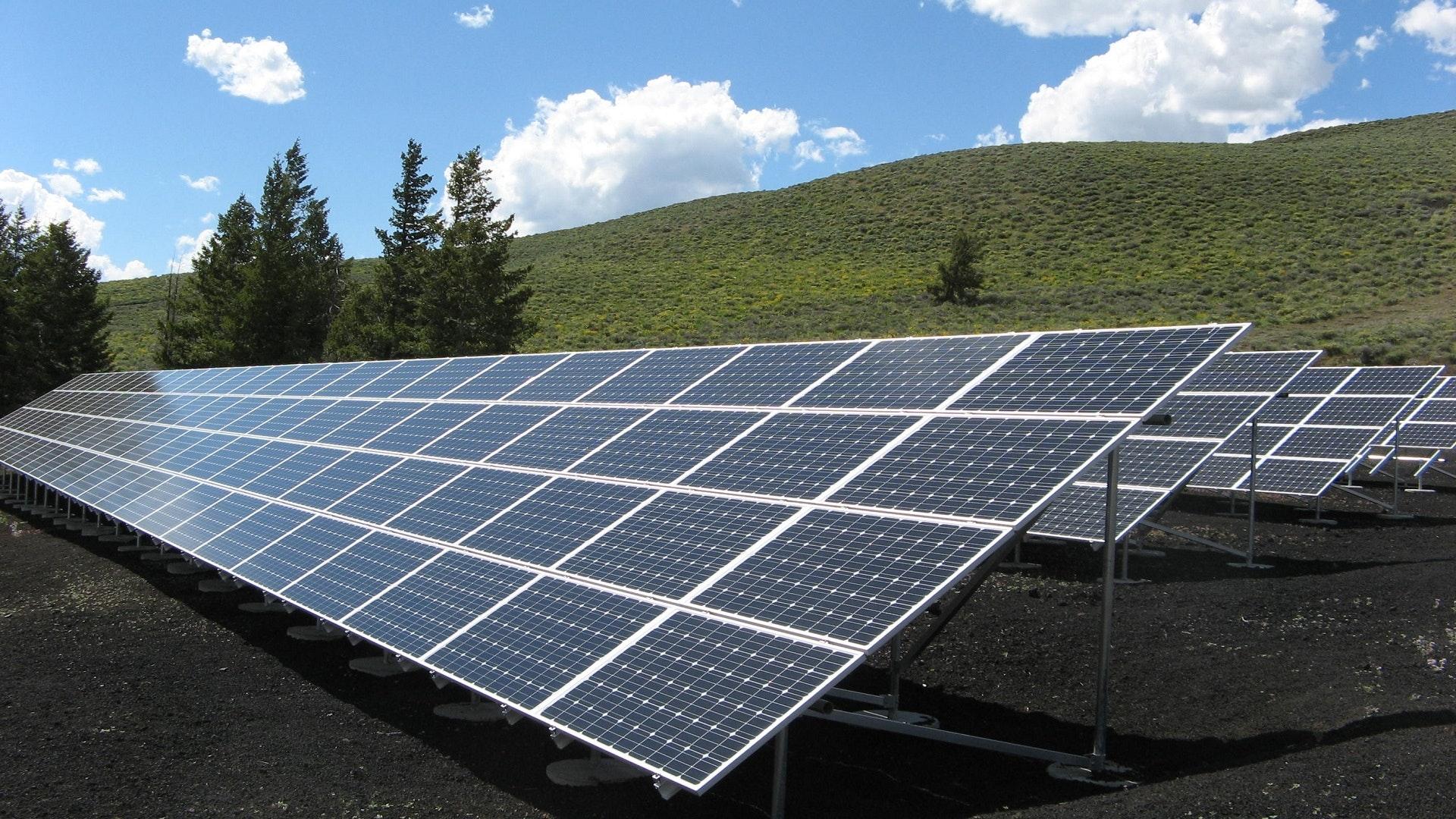 Why Enphase Energy Stock Is Rising Today
By Vineet Kulkarni

Oct. 23 2019, Published 2:26 p.m. ET
Solar inverter maker Enphase Energy (ENPH) stock was up more than 4% at 11:10 ET today. ENPH recovered after it fell more than 8% yesterday. The stock might see strong trading ahead of its Q3 earnings.
Almost all solar stocks look notably positive today. Enphase Energy's peer SolarEdge Technologies (SEDG) is currently up almost 5%, while top solar panel maker stocks First Solar (FSLR) and SunPower (SPWR) are up 0.1% and 3%, respectively.
Article continues below advertisement
Strong earnings once again?
Enphase Energy plans to report its third-quarter earnings on October 29. The stock has surged significantly after releasing its earnings in the last three quarters. The company's management increased its earnings guidance for Q3 during its last quarterly release. Based on estimates, Enphase Energy could report earnings per share of $0.25 against $0.04 in Q3 2018.
Enphase Energy stock is up more than 400% so far this year. Its record earnings growth primarily caused the stock's rally. The company has been reporting record earnings for the last three consecutive quarters. Solid demand for its solar microinverters and AC modules drove its above-average earnings growth. Its revenue growth averaged around 45% in the last three quarters.
SolarEdge Technologies plans to report its third-quarter earnings on November 6. The stock is up approximately 150% so far this year. SolarEdge also reported record earnings growth in the last quarter. Its average revenue growth was around 40% in the last three quarters. Analysts expect its EPS to increase more than 30% in Q3 2019 compared to Q3 2018.
Currently, Enphase Energy stock looks strong, given its simple moving average levels. It is trading 10% below its 50-day moving average level, which it failed to cross recently. This level of around $26.50 might act as a continued resistance for the stock in the short term. Enphase Energy stock is currently trading at an RSI (relative strength index) of 51, indicating that it is neither overbought nor oversold. Plus, SolarEdge stock looks comparatively well placed, given its moving average levels.
Article continues below advertisement
How is Enphase Energy stock valued?
Enphase Energy stock is currently trading 25x its forward earnings. Analysts expect its earnings to more than double in 2019, while its earnings could grow 20% in 2020 year-over-year. Enphase Energy stock currently looks expensive, but we believe that its expected earnings growth warrants this valuation. SolarEdge stock is trading 20x its estimated earnings and looks reasonably valued against Enphase Energy.
To learn more about the valuation of the solar sector as a whole, please read Solar Stocks: Paying Too Much for a Rosy Outlook?
Solar stocks represent one of the top-rallied segments in the broader markets. The Invesco Solar ETF (TAN) is up almost 55% so far this year. Enphase Energy forms 7% of this ETF, and SolarEdge makes up almost 10% in TAN.
Analysts' price target
Wall Street analysts gave Enphase Energy stock a mean price target of $31.06, which implies an estimated upside of 27% for the next 12 months.
Peer SolarEdge Technologies' stock offers flattish movement for the next year with a mean target price of $89.64. It is currently trading at $89.74.
As of one the largest solar players, First Solar plans to release its third-quarter earnings on October 24. The stock has trended sharply lower ahead of its quarterly release. To learn more, please read How Is First Solar Stock Placed ahead of Its Q3 Earnings?