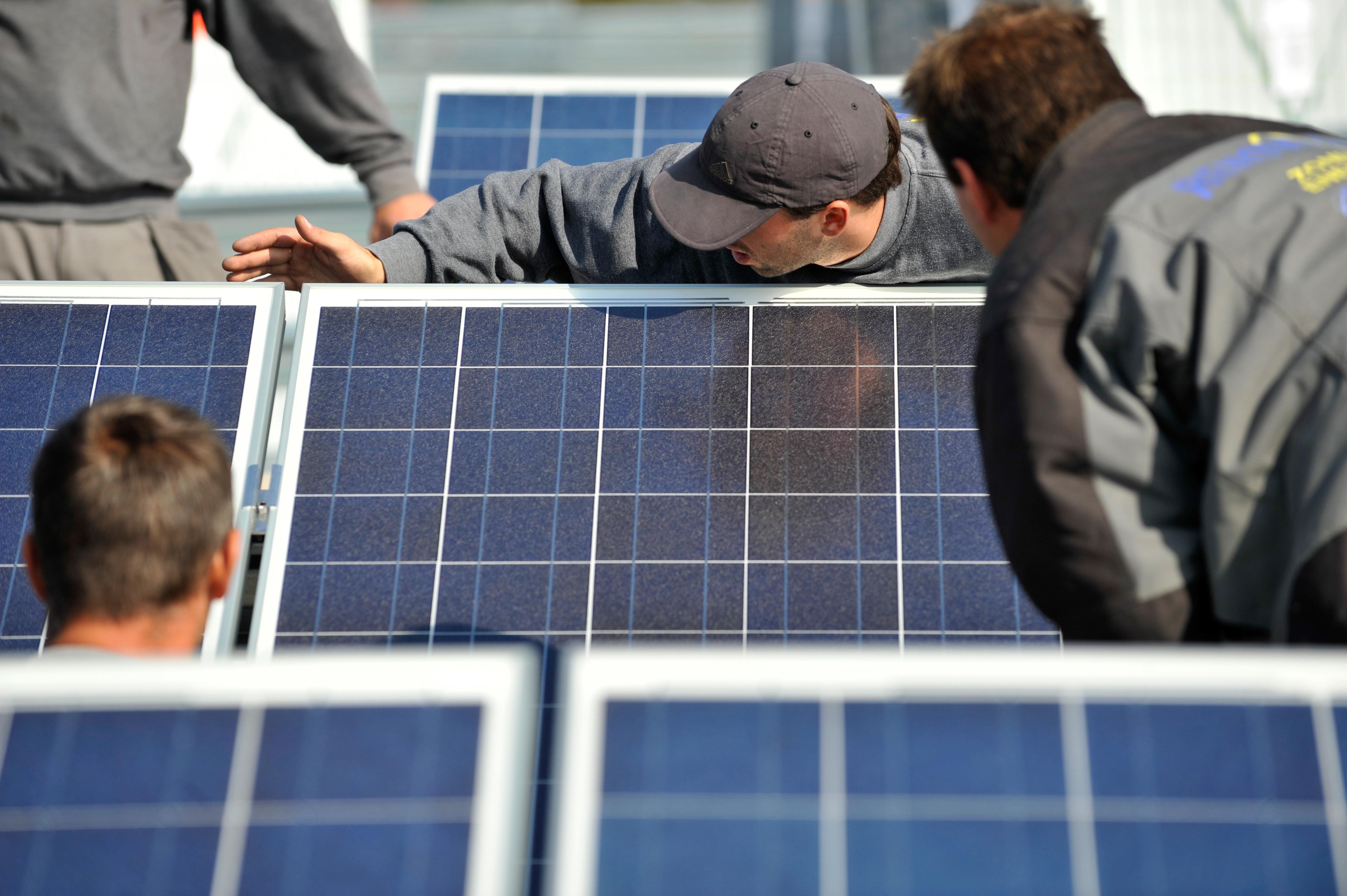 Where Enphase Energy Stock Could Be Heading Now
By Vineet Kulkarni

Oct. 2 2019, Published 5:43 p.m. ET
All the solar stocks fell recently after a robust rally. This steep fall was expected given their solid run so far this year. The improved valuation after this drop offers an opportunity to enter this high-growth sector. To learn more, please read Is the Recent Weakness in Solar Stocks an Opportunity?
Article continues below advertisement
Technical indicators
Enphase Energy (ENPH) stock is currently trading at $21.70, almost 20% below its 50-day moving average levels. It is still trading approximately 40% above its 200-day levels. The stock could face resistance around its faster moving average, which is close to $27.00 levels. ENPH is trading in the oversold zone, as its RSI (relative strength index) is currently below 30.
At the same time, SolarEdge stock is trading 7% below its 50-day level, which indicates short-term weakness. Its RSI was 50 at yesterday's closing, suggesting that the stock is neither oversold nor overbought.
Enphase Energy is one of the most volatile stocks among the solar stocks. On October 1, it exhibited implied volatility above 90%, notably higher than its 15-day average.
A rise in implied volatility, which measures investor anxiety, is generally associated with a fall in stock prices. In comparison, the broad market index S&P 500 ETF (SPY) recently had an implied volatility of 13%.
Short interest in Enphase Energy stock increased 5% on September 13. On August 30, the total number of shorted shares was 11.3 million, while they increased to 11.9 million on September 13. Short interest also reflects investor anxiety.
An increase in short interest implies that a greater number of investors expect the stock to fall from its current levels. The short interest in SolarEdge Technologies' stock grew by a massive 23% on September 13.
Analyst price targets
Enphase Energy stock offers a potential upside of almost 43% based on the mean price target of $31.06. Of the 10 analysts tracking the stock, one analyst recommended it as a "strong buy," seven recommended it as a "buy," one analyst recommended it as a "sell," and one analyst recommended it as a "strong sell."
SolarEdge stock has a mean price target of $89.00 based on analysts' estimates. This price target implies a potential upside of 7% for the next 12 months, given its current market price of $83.20.
Among the 11 analysts covering SEDG stock, six recommended it as a "buy," three recommended it as a "hold," and two analysts recommended it as a "strong buy." None of the analysts recommended it as a "sell" on October 1.
Valuation
From a valuation perspective, Enphase Energy stock looks comparatively expensive against SolarEdge stock. Enphase is trading 23x its forward earnings while SolarEdge stock is currently valued around 19x its forward earnings.
Analysts expect significant earnings growth from both stocks. So, investors don't mind paying a bit more for such growth stocks.
Both Enphase Energy and SolarEdge increased their earnings guidance for the second half of the year. Wall Street analysts also look positive on their earnings for the next few quarters. For more about ENPH's earnings, please read Enphase Energy's Q2 Earnings: Record Growth.
The Solar Market Insight Report, which was released last month by Wood Mackenzie and SEIA, painted a promising picture of the solar industry. It forecast total PV (photovoltaic) installations to more than double in the country in the next five years.
Wall Street analysts forecast Enphase Energy's earnings to more than double in 2019 and to grow 27% in 2020 year-over-year. Analysts expect SolarEdge Technologies' earnings to increase 26% in 2019 and 20% in 2020 YoY.