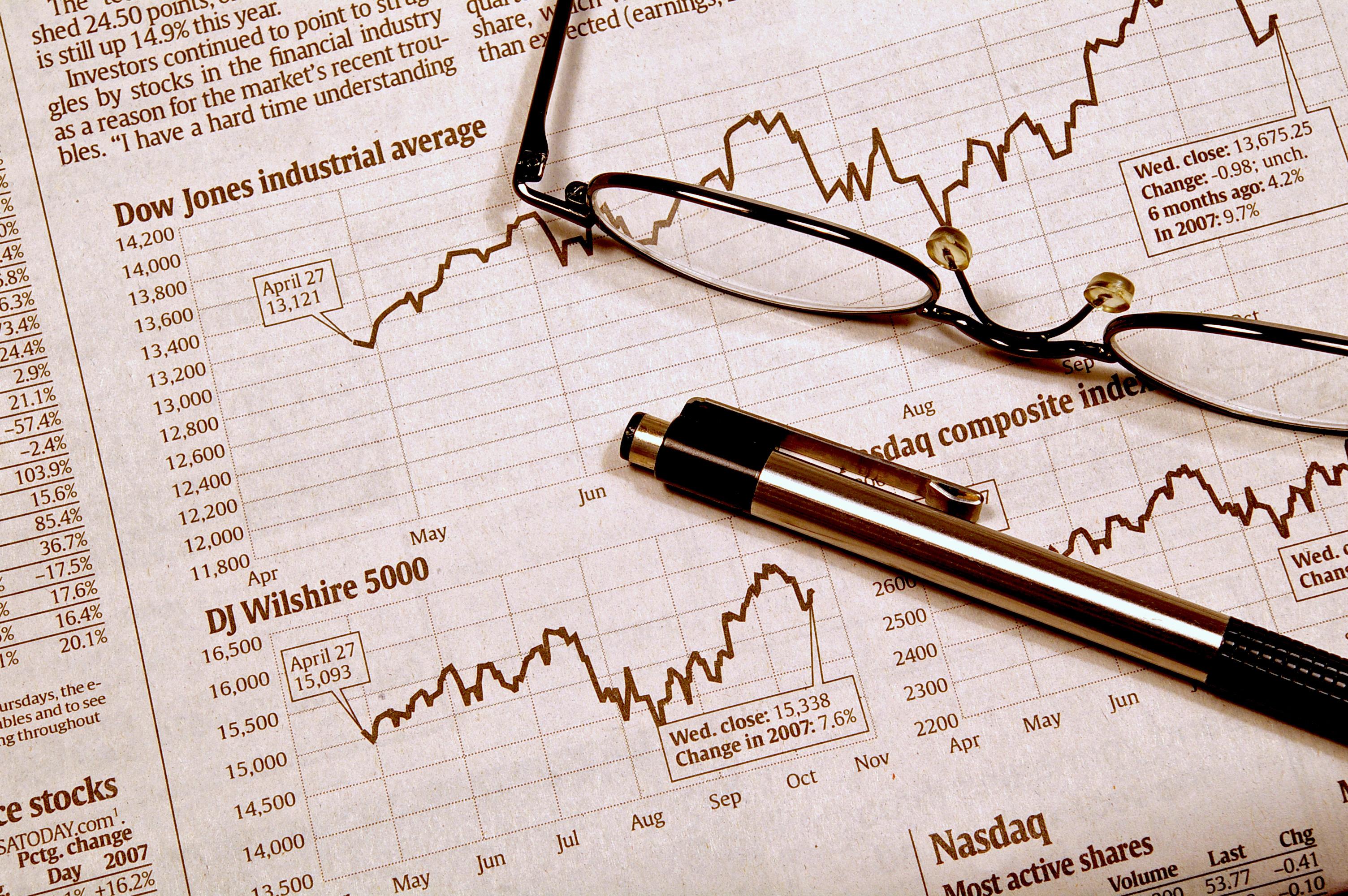 Dow Jones Gains 300 Points, United Health Rises 8%
By Adam Rogers

Oct. 15 2019, Updated 1:32 p.m. ET
The Dow Jones Industrial Index has gained close to 300 points today. So far, the index has risen 1% at the time of this writing. The earnings season kicked-off today. Several companies reported their quarterly results. Financial giants including Goldman Sachs (GS) and JPMorgan Chase (JPM) reported their results for the September quarter.
Analysts expected Goldman to post revenues of $8.31 billion with an EPS of $4.81. In comparison, the company posted revenues of $8.32 billion and an EPS of $4.70. Analysts expected JPMorgan Chase to post revenues of $28.49 billion with an EPS of $2.45. Notably, JPMorgan Chase posted revenues of $30.06 billion and an EPS of $2.68.
Goldman Sachs is trading 0.2% lower today after missing its third-quarter earnings estimate. In contrast, JPMorgan Chase has gained 3.9%. However, United Health (UNH) is the top performer in the Dow Jones today.
Article continues below advertisement
UNH drives Dow Jones on October 15
United Health shares have gained 8%. The stock has added 120 points to the Dow Jones Index today, according to a Market Watch report. In the September quarter, United Health reported sales of $60.35 billion—a gain of 6.7% year-over-year.
The company's adjusted earnings rose 13.8% to $3.88. Analysts expected United Health to report sales of $59.79 billion and earnings of $3.75 in the September quarter. The company also increased its earnings guidance for fiscal 2019.
United Health expects earnings between $14.9 to $15.0, which are above analysts' average estimates of $14.83. The company accounts for 5.6% of the Dow Jones Index. Despite the steep rise in the stock price today, United Health has underperformed the Dow Jones in 2019.
The company has returned -11.5% in 2019 compared to the Dow Jones' gain of 14.8%.
Which stocks are moving higher today?
We'll discuss other Dow Jones stocks that are trading higher today. Walgreen, Microsoft, Intel, Johnson & Johnson, and Dow Chemical shares are trading 1.1%, 1.2%, 2%, 2.1%, and 2% higher, respectively, in the first half of today.
The Dow Jones' laggards for the day include Apple, Boeing, Nike, McDonald's, and Walmart. They have fallen 0.3%, 0.4%, 0.5%, 0.6%, and 0.06%, respectively.
With the 1% gain today, the Dow Jones is trading less than 400 points or 1.3% below its record high. Apple has driven the index close to record highs with a 50% gain in 2019. The index's top holdings are Boeing, Apple, Home Depot, United Health, and McDonald's. These five companies account for 32% of the index.