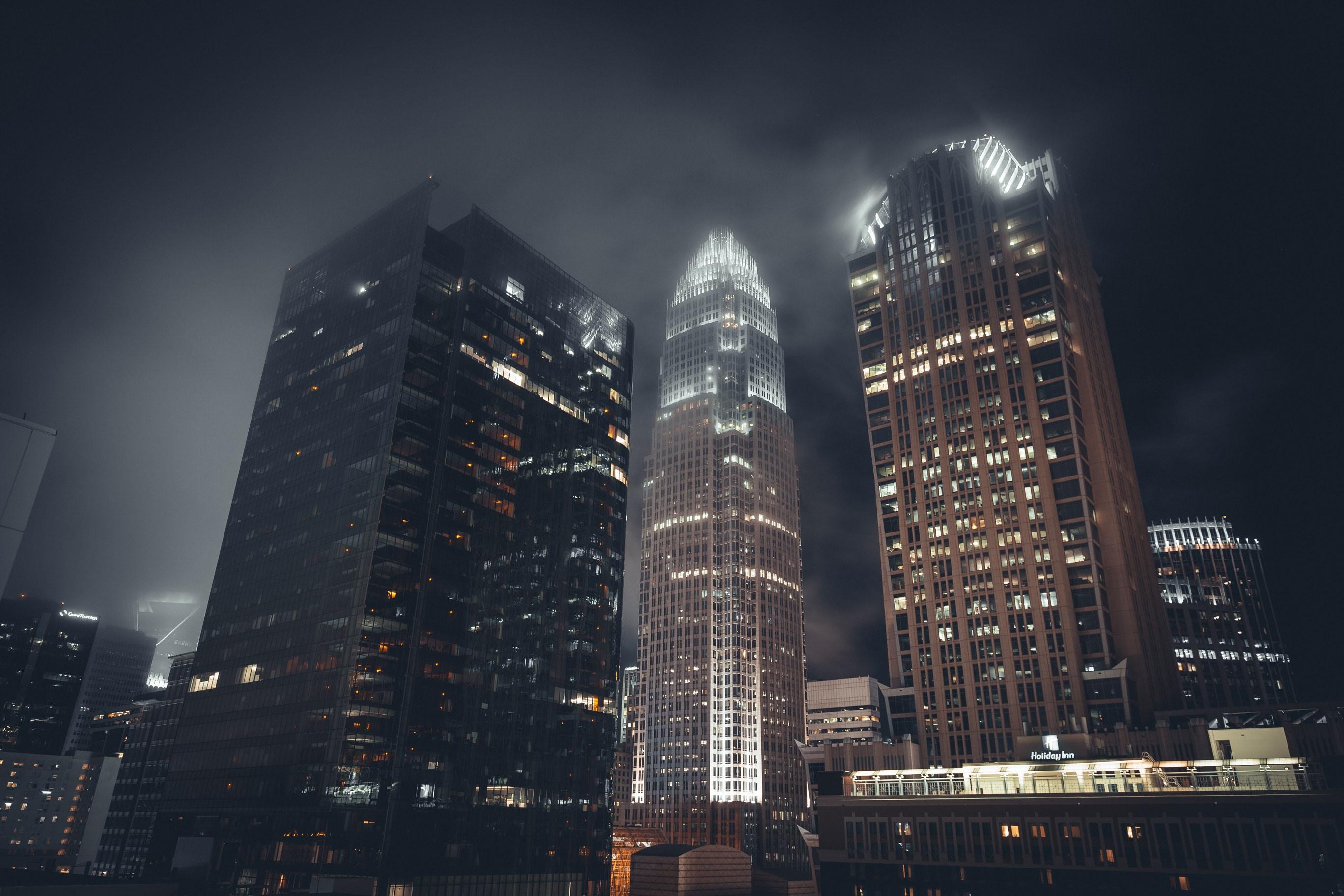 Will Bank of America Stock Keep Rising after Earnings?
By Oleksandr Pylypenko

Oct. 15 2019, Published 4:16 p.m. ET
Shares of Bank of America Corporation (BAC) have returned 1.6% over the past year, outperforming the US banking industry's loss of 2.2%. Over the past few days, I've seen several bullish bets suggesting that Bank of America stock could keep climbing higher in the coming weeks and months. So, let's take a look at BAC's valuation and options activity to see if BAC is investable at the current levels.
Article continues below advertisement
Bank of America stock: Third-quarter earnings expectations and valuation
The company is slated to report its third-quarter earnings tomorrow, on October 16, before the market opens. Currently, Wall Street analysts expect BAC's earnings to grow 10.56% in the third quarter to $0.68 per share. Following this trend, analysts forecast BAC's Q3 revenue to fall to $ 22.73 billion. This estimate implies a decline of 0.86% on a year-over-year basis. Additionally, analysts expect the company's EPS to be $2.84 in 2019 and $2.98 in 2020, which implies respective increases of 11.88% and 4.93% year-over-year.
Bank of America stock is trading at 10.18x its fiscal 2019 earnings estimates of $2.84. Importantly, Bank of America looks undervalued compared to the sector's median forward PE ratio of 11.93x. Bank of America stock's P/E has been as high as 51.37x and as low as 4.13x, with a median of 15.83x.
Moreover, BAC is undervalued compared to the wider banking industry based on many multiples. The bank's TTM multiples compared to its industry's median are as follows:
10.33x versus 11.97x non-GAAP P/E

3.20x versus 3.21x P/S

1.09x versus 1.22x P/B
Plus, Bank of America stock is trading with a PEG (price-to-earnings growth) ratio of 0.22x. This figure suggests that the stock is currently undervalued, given a PEG ratio of 1–1.5 for a fairly valued stock. 
Finally, Simply Wall St reiterates that the stock is slightly undervalued. Bank of America's future cash flow is $29.53, compared to the $28.91 closing price.
Options analysis for Bank of America stock 
The implied volatility for the options, at a $29.00 strike price that expires on October 18, stands at 36.72%. This figure means investors expect an event that could cause modest movement in one direction or the other.
Looking at the October 18 options, I see a bid/ask for the $29.00 call option of $ 0.48/$0.50. Also, I see a bid/ask for the $29.00 put option of $0.58/$ 0.61. Bear in mind that the options strike closest to the previous BAC closing price of $28.91. You can calculate the expected price move using the mid-prices of these options:
0.595 (29.00 Put) + 0.49 (29.00 Call) = 1.085/28.91 = 3.8%
Article continues below advertisement
So as you can see, the options imply that BAC stock could rise or fall by ~4% by the October expirations from the $29.00 strike price, using the long straddle strategy. This analysis would place the stock in a trading range of $27.75–$29.65 by the expiration date. But what's most interesting is that calls at the $29.00 strike price outweigh the put options about 4:1 with 36,920 open calls to 10,441 open puts, suggesting more bullish sentiment for Bank of America stock.
Bullish options bets
The options, which expire on October, 18 saw increased call buying over the last few trading days. The open interest for the $30.00 calls rose by 2,585 contracts to a total of 48,044 open contracts (source: barchart.com). A buyer of those calls would need the stock rise to $30.15 by the expiration date, marking a gain of about 4.2% from BAC stock's current price.
Also, the open interest levels for the October 25 $29.50 calls increased on Friday, October 11. According to barchart.com, the open contracts rose by 4,164 contracts to about 6,901. So a buyer of the calls would need the stock rise to $29.92 by the expiration date, a gain of about 3.5% from BAC's price as of Friday's session.
Analysts' coverage and target prices
Over the last six months, several Wall Street analysts have upgraded Bank of America stock. The consensus price target stands at $32.78, which represents 13.38% upside. See Yahoo Finance for a detailed breakdown. Lastly, according to TipRanks, BAC is a "moderate buy" with an average price target of $34.20, representing 18.30% upside. 
Looking for more analysis of US banking stocks? Check out Citigroup: Lower Taxes, Share Buybacks Boost Q3 Earnings.