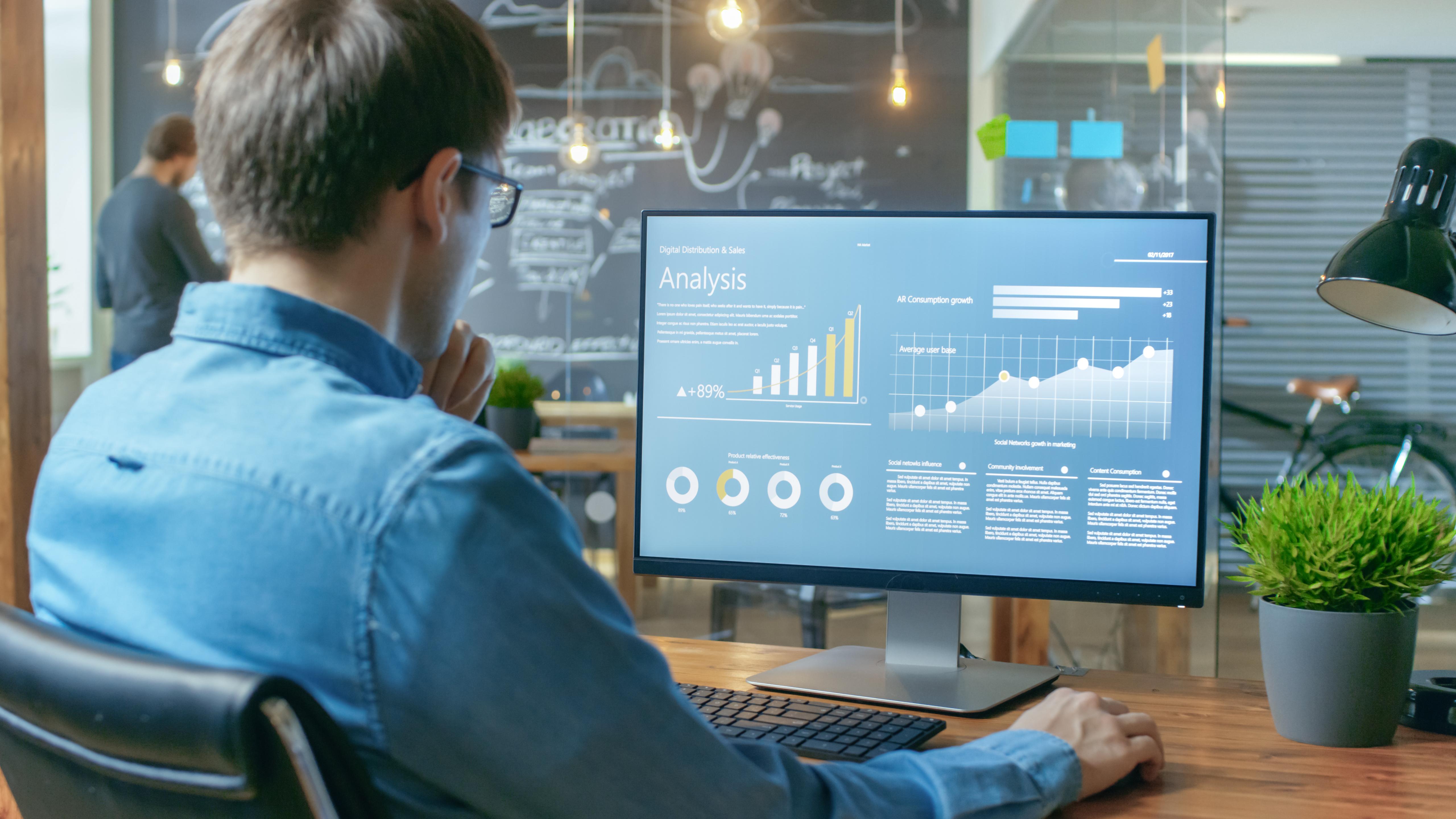 Is AMZN Attractive at the Current Price?
By Adam Rogers

Aug. 20 2019, Updated 6:46 p.m. ET
Amazon (AMZN) shares have been a massive wealth creator for investors over the years, and its stock has generated staggering returns in the last 10 years. We know that past returns aren't meaningful for potential investors. So, let's see if AMZN is still a good buy at its current price.
Amazon stock is currently trading at $1,812 per share, which is 11% below its 52-week high of $2,050. The stock has declined close to 3% this month and 4.3% since the start of June. Despite the recent pullback, AMZN stock is up 21% year-to-date.
Like other tech stocks, Amazon has been impacted by the ongoing trade war, a slowdown in tech spending, and a sluggish macro environment. However, Amazon's growth still has enough steam to attract investors.
Article continues below advertisement
Is AMZN undervalued given its earnings growth?
Analysts expect Amazon's revenue to grow 19.9% to $279.1 billion in 2019, 18.8% to $331.6 billion in 2020, and 17.2% to $388.1 billion in 2021. Its earnings per share are estimated to improve at a much faster rate. Analysts expect the company's earnings to rise 16.6% in 2019, 41.4% in 2020, and at an annual rate of 83% in the next five years. This trend suggests that Amazon could improve its bottom line by over 100% between 2020 and 2023.
Compare this data with AMZN's forward price-to-earnings multiple of 54.6x, and we can see that the stock is undervalued considering its five-year EPS growth. AMZN stock has risen at an annual rate of 40% in the last five years when its earnings increased 108.6% in that period.
Warren Buffett's Berkshire Hathaway (BRK-B) has reportedly increased its stake in Amazon. According to this August 15 report, Berkshire Hathaway bought 54,000 shares in the second quarter. Its stake in Amazon is valued at $973 million. Does this mean investors can be optimistic too?
Amazon's recent results were underwhelming
Amazon reported sales of $63.4 billion in the second quarter. The company's sales growth was 20% and above estimates. However, Amazon's earnings per share of $5.22 were below its EPS estimates of $5.57, sending the stock lower after its second-quarter results.
While Amazon estimated revenue growth of 17%–24% in the third quarter, it expects its net income to fall from $3.7 billion in Q3 2018 to $2.1 billion–$3.1 billion in Q3 2019.
Article continues below advertisement
Revenue drivers for Amazon
Although Amazon stock is trading lower, the company's sales are growing at a robust rate across its business segments. AMZN might become the first publicly traded company to be valued at $2 trillion, and the company is counting on international expansion for revenue growth.
Its leadership in the cloud segment could provide enough opportunities to gain market share. Amazon Web Services (or AWS) is the company's high-growth business and a key profit driver. Although its advertising growth recently decelerated, AMZN expects international expansion in this business to increase its revenue at a significant rate.
Amazon has a cash balance of $41.5 billion, which can be used for strategic acquisitions and capital expenditures. In our view, AMZN is a solid buy in the long term.
The e-commerce market should expand at a robust rate in most international markets over the next few years. The cloud business and online advertising segments should also rise at a rapid pace.
We believe that the only reason why Amazon is not a good buy right now is due to the recent recession fears. We have seen that tech stocks grossly underperform the markets in a recessionary environment. AMZN tanked 94% in the dot-com crash and lost over 40% in the 2008 recession. However, we believe that Amazon is a tech stock that you may want to bet on.
Market Realist analyst Aditya Raghunath holds no position in Amazon stock