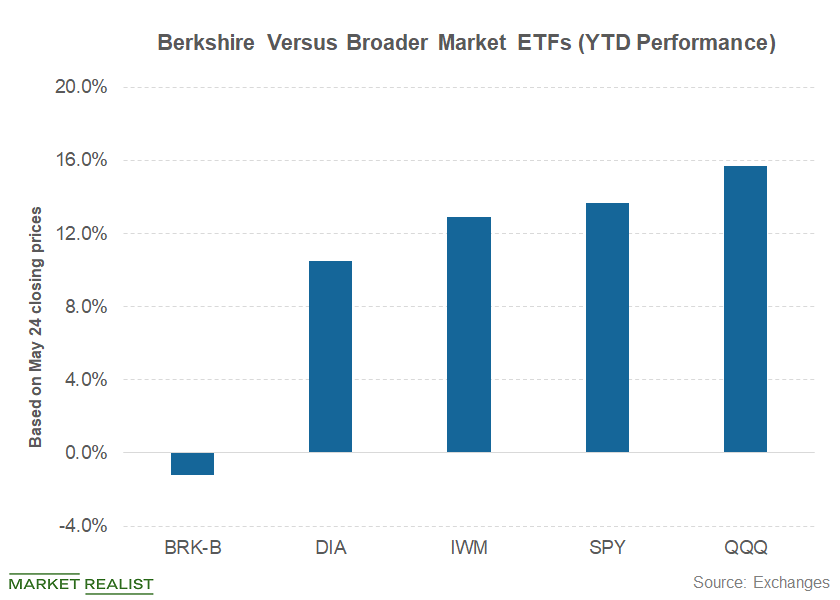 Words of Wisdom from Warren Buffett as Trade War Escalates
By Mohit Oberoi, CFA

May. 29 2019, Published 9:13 a.m. ET
Warren Buffett
This month, we've seen an escalation in the US-China trade war after President Donald Trump increased tariffs on $200 billion worth of Chinese goods, accusing the country of reneging on its previous commitments. Both countries have fired accusations at each other in a war of words.
President Trump doesn't mind the trade war and looks content to collect tariffs on imports from China. He's even said that the tariffs collected from China could be used to buy agricultural produce from US farmers, shielding them from China's retaliation.
Article continues below advertisement
Trade war
Warren Buffett, chair of Berkshire Hathaway (BRK-B), whose conglomerate includes companies such as Apple (AAPL) and Amazon (AMZN), sounded optimistic about US-China relations last year. In a CNBC interview, Buffett said, "I don't think either country will dig themselves into something that precipitates and continues any kind of real trade war." He added, "The benefits are huge and the world's dependent on it in a major way for its progress that two intelligent countries will do something extremely foolish."
Buffett, who doesn't shy away from speaking his mind, also made an apparent reference to Trump's trade rhetoric in this year's annual letter. He wrote, "Americans will be both more prosperous and safer if all nations thrive."
While Berkshire Hathaway has beaten the markets by a wide margin in aggregate over the last five decades, its recent performance hasn't lived up to the expectations the markets have for Buffett. The stock is underperforming the S&P 500 (SPY) by a wide margin this year also.