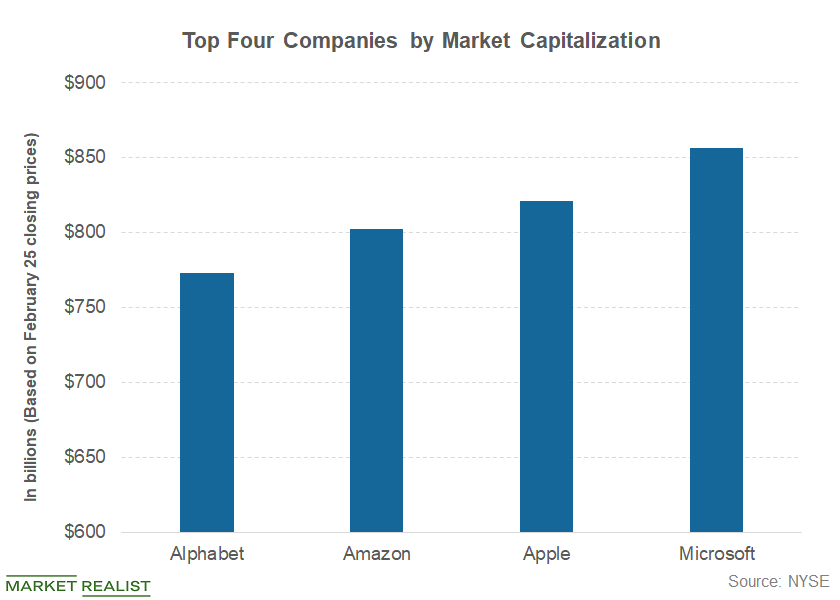 Why Buffett's Next Elephant Could Actually Be a Dragon
By Mohit Oberoi, CFA

Feb. 26 2019, Updated 12:45 p.m. ET
Buffett
In the annual shareholder letter, Buffett lamented the lack of big acquisition opportunities, which he called "elephants." The last major acquisition for Berkshire Hathaway (BRK-B) was Precision Castparts in 2015. While Buffett has praised the company and the management, in hindsight it looks like Berkshire overpaid for the company, a fact echoed by Buffett. Furthermore, the acquisition came at the wrong time in the cycle, as aerospace component companies (GE) (ARNC) (BA) have seen turbulent times in the last four years.
Article continues below advertisement
Generally, Buffett starts with buying small stakes in companies that he eventually scales up as he gets comfortable with the company. Oracle (ORCL) was an exception, and Buffett exited the stock within a quarter of buying it. Given Berkshire's portfolio of publicly traded securities (SPY), Travelers Company (TRV) could possibly on Buffett's radar for an outright acquisition given the fact that Buffett is more than comfortable with insurance companies (XLF).
A dragon?
Having said that, Berkshire might also look at an overseas acquisition particularly in China (FXI) (TCEHY). In his annual letter, Buffett said, "At Berkshire, we hope to invest significant sums across borders." In a lighter vein, Buffett said in last year's shareholder meeting, "In August, I'm going to be 88, and that will be the eighth month of the year, and it's a year that ends with an eight. And as you and I both know, eight is a very lucky number in China. So if you find anything over there for me, this is the time we should be acquiring something."