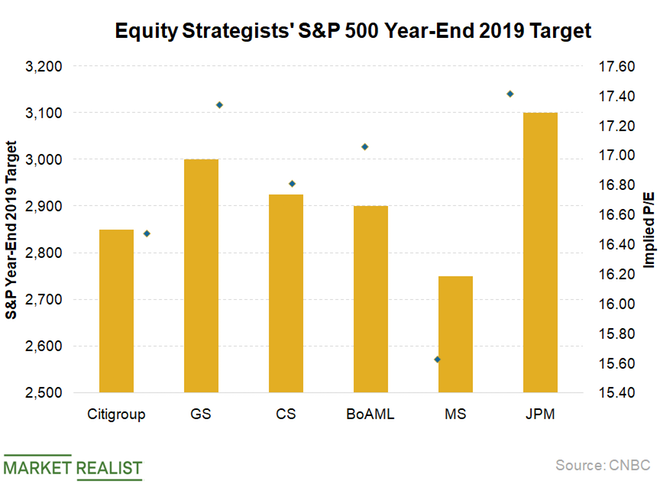 What to Expect from Berkshire Hathaway's Cash in 2019
By Mohit Oberoi, CFA

Jan. 18 2019, Updated 7:30 a.m. ET
Cash
As we noted previously, Berkshire Hathaway (BRK-B) held more than $100 billion in cash at the end of the third quarter. The company employed some cash in the third quarter and added more shares of Apple (AAPL) and Bank of America (BAC). The company also invested in JP Morgan Chase (JPM). However, Berkshire Hathaway's cash pile is still significant and represents ~20% of its market capitalization.
You could argue that Buffett is being defensive by holding so much cash. The cash, mainly deployed in short-term Treasuries, earns ~2%—not something Berkshire Hathway investors expect from their investment. Cash holdings help Buffett invest money when the opportunity comes. We'll have to wait for the upcoming 13F to see if Buffett aggressively deployed cash in the fourth quarter amid the turmoil in broader markets (QQQ).
Article continues below advertisement
2019 performance
In 2019, Apple's price movement could be a key driver for Berkshire Hathaway assuming the company still invests in Apple. Berkshire Hathaway's 2019 performance could also depend on how the company invests its cash. Several brokerages have advised that the company go defensive and raise cash in the portfolio. Some observers called the situation a "bottom" in the fourth quarter. Buybacks could be another way that Buffett could deploy Berkshire Hathaway's cash pile. In December, Ajit Jain, the vice chairman of Berkshire Hathaway's insurance operations, bought $20 million of the company's stock. Buffet has praised Jain on multiple occasions. Jain is seen as a possible successor.
Buffett might not look at major buybacks since he hasn't been a big fan of buybacks. Read What's Warren Buffett's Plan as Markets Plunge to see how Buffett could deploy Berkshire Hathaway's cash in these markets.