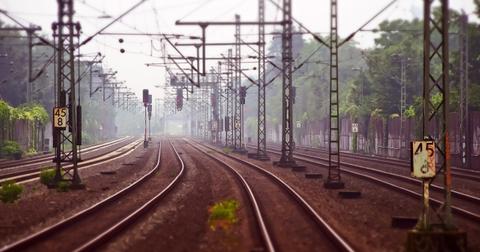 Intermodal US Rail Traffic Was on an Elevated Track in Week 29
By Samuel Prince

Updated
Week 29 US rail freight traffic
On July 25, the AAR (Association of American Railroads) published the rail freight data for Week 29, which ended on July 21. Twelve major North American railroad companies submit their weekly freight volume numbers to the AAR. The data are divided into carload traffic and intermodal volumes.
That week, US railroad (GWR) companies' overall railcar volumes, including intermodal, rose 4.9% YoY (year-over-year) to over 553,000 railcars from ~527,300 in Week 29 of 2017. Carload traffic witnessed a 3.8% expansion YoY to ~265,300 units from ~255,600 units. Intermodal traffic expressed in containers and truck trailers jumped 5.9% YoY to ~287,700 units from ~271,700 units.
Article continues below advertisement
Changes in carload commodity groups
In Week 29, eight out of ten carload commodity groups registered volume rises compared to Week 29 last year. These groups included grain, petroleum and petroleum products, and chemicals. Commodity groups that reported lower volumes compared to last year were coal and forest products.
In the first 29 weeks of 2018, US railroad (IYJ) companies posted cumulative volumes of 7.5 million carloads, up 1.6% from the same level last year. Intermodal traffic totaled 7.9 million units, up 6.2% from last year. Total combined US traffic for the first 29 weeks this year was 15.5 million carloads and intermodal units, a 3.9% rise compared to the same period last year.
Non-US traffic in Week 29
In Week 29, Canadian railroad companies (CP) registered a 7.2% rise in carload traffic to ~80,300 units. Their intermodal volumes rose 2.9% to 69,250 units. For the first 29 weeks, Canadian rail carriers posted cumulative carload and intermodal traffic volumes of 4.2 million, representing a 3.8% YoY rise. Mexican rail carriers (KSU) saw a 0.5% YoY fall in their carload traffic to ~22,100 units. Their intermodal volumes also fell 4.9% YoY to ~18,000 trailers and containers.
BNSF Railway (BRK.B) has the highest share of US-originated railcar traffic. Let's take a look at its rail traffic volumes in Week 29.