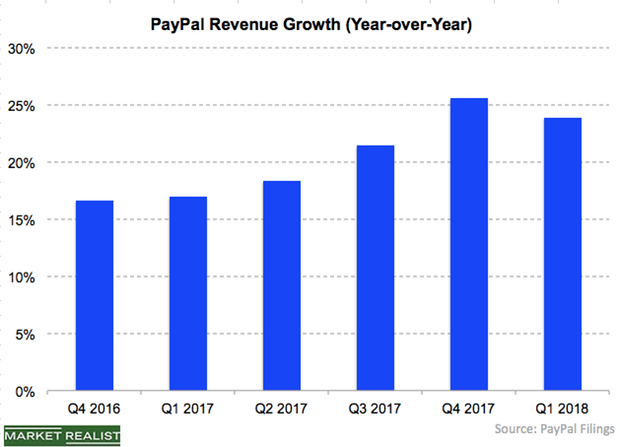 Why PayPal Is Acquiring iZettle, the 'Square of Europe'
By Sanmit Amin

May. 22 2018, Published 1:59 p.m. ET
PayPal is acquiring iZettle for $2.2 billion
Digital payments giant Paypal (PYPL) announced on Thursday, May 17, that it agreed to buy European payments company iZettle for $2.2 billion. The acquisition would offer the company entry into point-of-sales transactions, which would pit it against the likes of the Jack Dorsey–led Square (SQ).
This is a big move. The acquisition would mark the company's first big step into brick-and-mortar retail after dominating online payments for years. The acquisition would also be the biggest in PayPal's history. While the company has tried to enter into offline transactions, it hasn't been able to make much headway.
Article continues below advertisement
PayPal is entering Square's turf
iZettle has also moved into PayPal's turf through Square Cash. The app competes with PayPal's Venmo in peer-to-peer payments and also facilitates online transactions.
iZettle has a presence in 12 markets in Northern Europe and Latin America. The European company expects its payment volume to be around $6 billion in 2018. Meanwhile, Square had a payment volume of $17.8 billion in the first quarter of 2018.
PayPal stock jumped 1.8% on the news while Square fell 3.1%. PayPal stock is up 61.5% over the last 12 months. Meanwhile, Square stock has soared 180.3%, driven by business expansion.