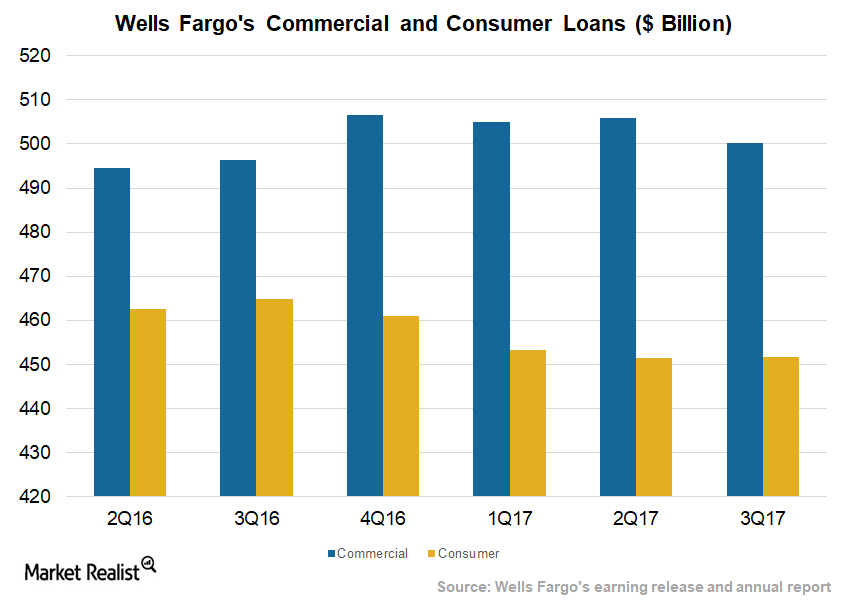 Which Bank Could Expand Its Loan Book the Fastest in 2018?
Loan book expansion
Wells Fargo (WFC) is following strict underwriting guidelines in an effort to reduce its historical provisions. The bank is expected to follow this strategy into 2018, and it's expected to see a subdued credit offtake due to higher rates and stricter guidelines.
On the other hand, Citigroup (C) is looking to expand its portfolio across Latin America, Asia, and North America. The bank is looking at more lending products across retail, credit card, and corporate loans.
Article continues below advertisement
Who's expanding fastest?
Commercial banks (XLF) have seen the benefit of higher margins from rising rates, but lending has slowed for banks over the past few quarters. They are expected to see 2%–5% growth in total loans in 2018.
Bank of America's (BAC) loan book grew to $918.0 billion in 3Q17, compared with $915.0 billion in 2Q17 and $901 billion in 3Q16, representing a growth of 2%. Deposits grew by $10 billion to $1.27 trillion, reflecting higher cash flows and wealth creation. BAC's total assets rose to $2.3 trillion in 3Q17, up from $2.2 trillion in 3Q16.
Retail and card loans
JPMorgan Chase (JPM) demonstrated strong growth in retail and card loans in 3Q17, with loan growth of 9% and deposit growth of 10%. The bank has seen strong growth in credit card loans, penetration into the retail category to drive lending activity, and marginal growth in corporate lending.
In 2018, the retail category will likely dominate the attention of lenders through credit card loans and mortgages, because when rates stabilize, investors look for avenues outside of equities due to high valuations.