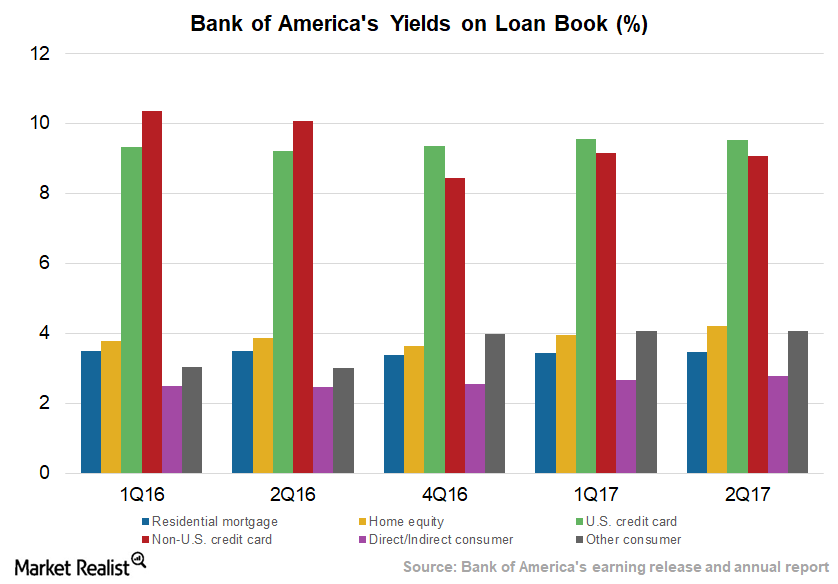 How Monetary Policy, Jackson Hole Could Impact Bank of America
Monetary policy
The Federal Reserve could possibly raise the interest rate in 4Q17 with improving fundamentals, a lower unemployment rate, and higher credit offtake for banks. However, any further rate hike in 2018 could depend on how central bankers globally, including the ECB (European Central Bank) and the JCB (Japanese Central Bank), act on reversing loose money through monetary and fiscal measures. During the Jackson Hole meeting held on August 25–26, 2017, central bankers discussed how to reduce the size of their balance sheets over the next few quarters. They also discussed a speed at which withdrawal of loose money can be done in the upcoming quarters.
Article continues below advertisement
Commercial bankers (XLF) in the United States have benefited from rising net interest margins due to rising rates over the past year and a half. However, in the absence of continued rate hikes, net interest margins could stabilize at the current rates. The Fed funds rate is expected to stabilize at 1.5% by the end of 2017.
Product trends
In 2Q17, Bank of America's (BAC) yields increased for home equity, US credit cards, and other consumer lending categories. However, residential and non-US credit yields fell, reflecting an industry-wide trend.
Core banking business growth in 2018 should be driven by fiscal tightening and how credit offtake growth shapes up for major bankers, including JPMorgan Chase (JPM), Citigroup (C), and Wells Fargo (WFC).
Bank of America's residential mortgage yield has fallen due to its offerings being more elastic to interest rates. The bank commanded an average yield of 3.0% on its total earnings assets of $1.92 trillion, compared to 2.75% on $1.87 trillion in the prior year. Consumer offerings have garnered the highest yields of ~4.7% in 2Q17, a rise from ~4.6% in 2Q16. However, commercial offerings saw higher growth to ~3.2% yields in 2Q17 compared to ~2.8% in 2Q16.