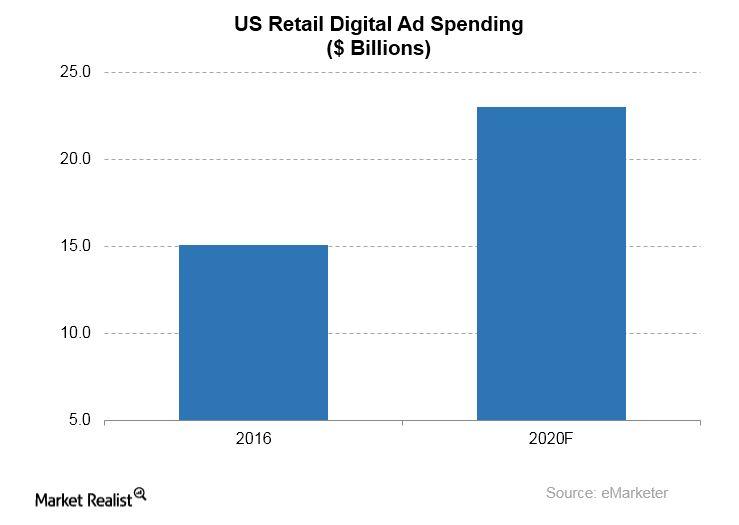 How Yelp Is Retooling Its Sales Force
By Neha Gupta

Jul. 25 2017, Published 2:48 p.m. ET
Disappointing sales in recent quarters
Although Yelp (YELP) has continued to grow its sales at a double-digit rate, this growth hasn't been very impressive for the past two quarters. Yelp's top line missed expectations by nearly $1.3 million in 1Q17 and barely met expectations in 4Q16.
These feeble sales figures have raised questions among some about whether Yelp is struggling with a structural challenge in its sales force, or if it's only facing temporary hiccups. But Yelp is pitted against giants like Facebook (FB) and Alphabet's (GOOGL) Google in its battle for marketers' online advertising funds.
Article continues below advertisement
Low staff morale impacts sales
Yelp's CFO (chief financial officer) Charles C. Baker addressed the company's disappointing sales issue when he spoke at the JPMorgan Chase (JPM) industry conference last month. According to Baker, the US (SPY) election weighed on Yelp's sales performance in 4Q16 because of low morale in its sales force.
However, Baker said that the company is seeing sales improvements and that it will be investing in technology to empower the sales force even more. Besides giving the sales team more tools in the form of technology to support their operations, Yelp is bolstering its products so that its sales team can have an easier time onboarding customers.
Eye on the $23-billion prize
The reason Yelp is eager to retool its sales force is obvious. The company has its sight on a multibillion dollar prize—the more than $23.0 billion that research firm eMarketer projects retailers such as restaurants will likely spend on digital marketing by 2020. This figure is up from ~$15.0 billion in 2016.