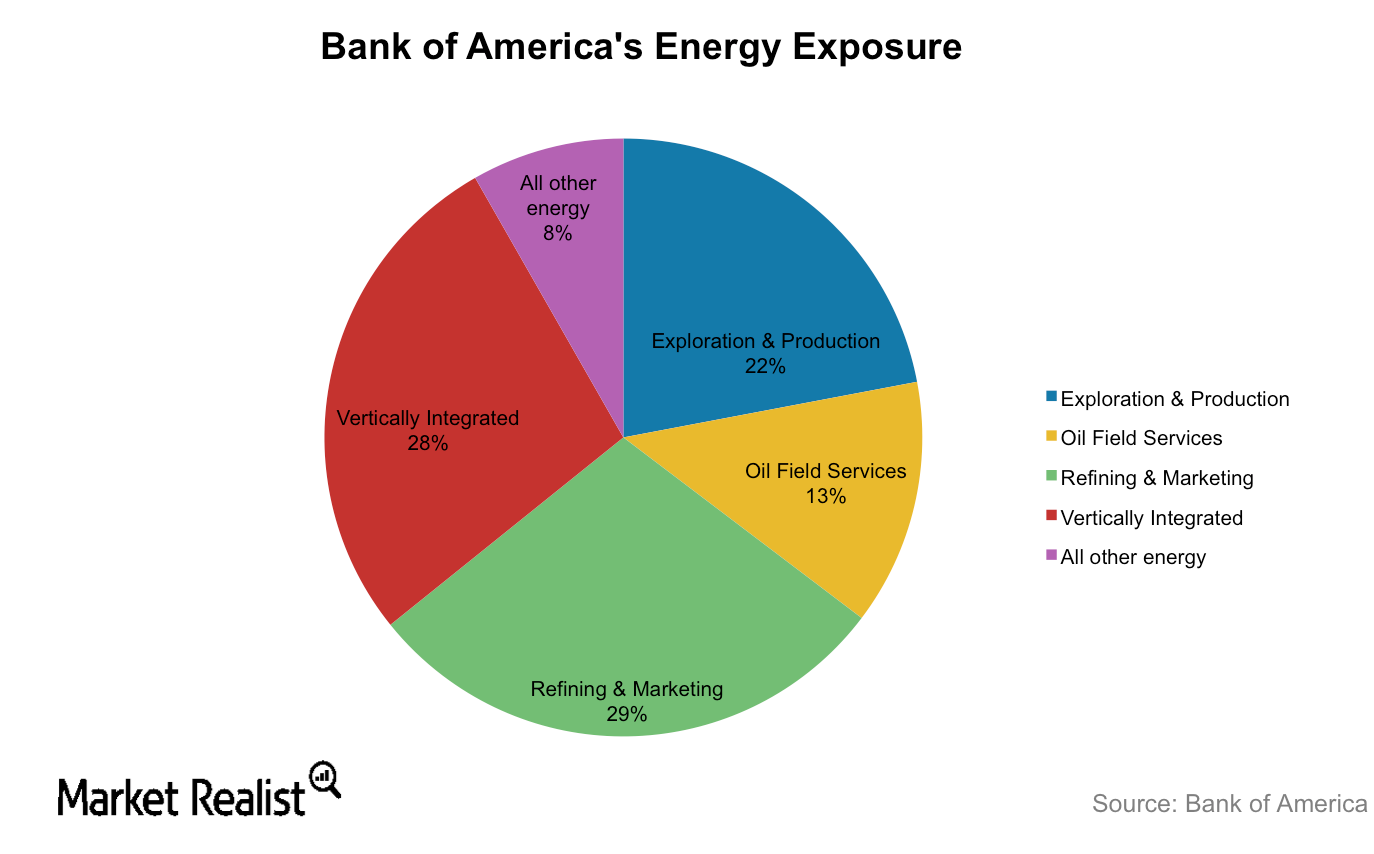 Bank of America and Wells Fargo: Comparing Energy Exposure
By Rebecca Keats

Feb. 20 2017, Updated 9:05 a.m. ET
Oil and gas exposure
Investors have expressed concern about the banking sector's (XLF) exposure to energy-related loans. In 2015 and 2016, plunging oil prices negatively impacted energy companies. Banks that provided loans to these energy companies were then impacted by volatility in the energy sector. Major banks have large oil and gas loan portfolios and with the drop in oil prices, collateral on these loans lost value.
Article continues below advertisement
As a result of these events, banks increased their provisions for losses on these loans. JPMorgan Chase (JPM), Wells Fargo (WFC), and Citigroup (C) also increased their provisions for loan losses tied to the energy sector. Banks with direct exposure to the energy sector are more vulnerable to the fall in oil prices.
Wells Fargo (WFC) seems fairly secure with respect to risks arising from energy-related loans, as its $14.8 billion energy loan portfolio comprises ~1% of its total loan portfolio.
In contrast, Bank of America (BAC) had energy exposure of $19.7 billion in December 2016, and this sector makes up 3.4% of the bank's total loan portfolio. In our view, Wells Fargo seems better protected against losses of its energy loans.