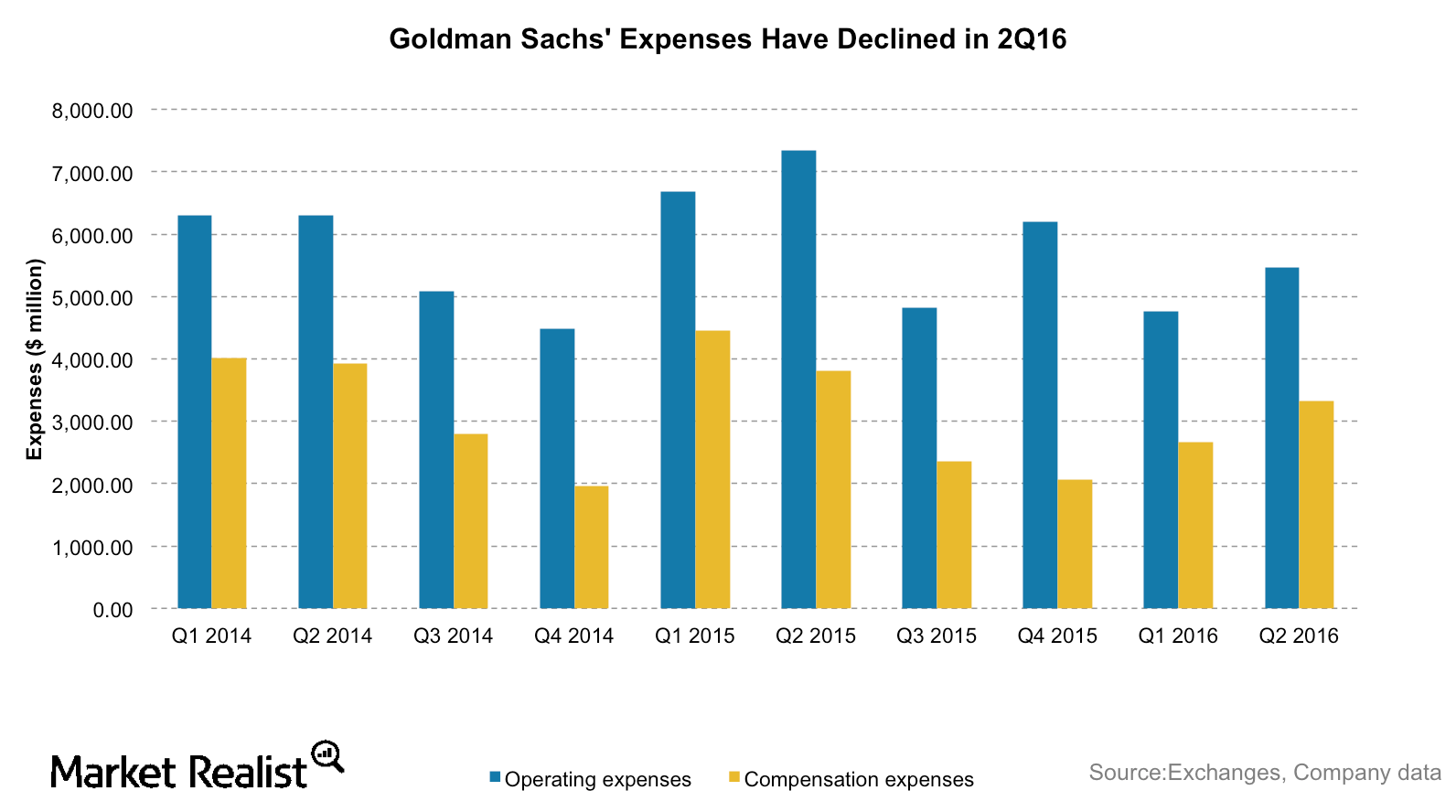 GS Cuts More Jobs than It Did during the 2008 Financial Crisis
By Rebecca Keats

Dec. 4 2020, Updated 10:53 a.m. ET
Banks are cutting costs to boost profits
A key element gripping the US banking sector (XLF) is the prevalent low interest rate environment that's acting as a drag on bank earnings. US banks earn lower returns on their assets as well as lower interest-based income when interest rates are low. Banks are pressured by an uncertain operating environment and stringent regulations and high volatility—this leads to higher costs or a decline in revenues. In order to boost profitability in such an environment, banks are reducing expenses by restructuring their businesses and focusing on their core.
Article continues below advertisement
Goldman Sachs' cost-cutting measures
Goldman Sachs has been focusing extensively on efficiency through cost controls to boost its profitability. The company has been cutting costs in recent quarters—this trend continued. During the second quarter call, Goldman Sachs said that it expects to cut costs by $700 million per year going forward. In 2016, the cuts are expected to fall by only half that as the firm allocates $350 million to severance payments. So far, 2,600 people may have lost their jobs at Goldman Sachs in 2016—the highest number since the financial crisis. Of these, 1,700 layoffs were announced in the last three months alone.
Goldman Sachs' operating expenses fell 26% to $5.5 billion in the second quarter. Its compensation expenses, including bonus and salary, fell 13%—this reflects lower commissions and revenues. The compensation-to-net revenues ratio remained flat at 42%, while the staff count declined 5% during the quarter. Non-compensation expenses totaled $2.1 billion for the quarter—40% lower year-over-year.
Major banks like Bank of America (BAC), Wells Fargo (WFC), JPMorgan Chase (JPM), and Citigroup (C) also announced significantly lower expenses during the first quarter.