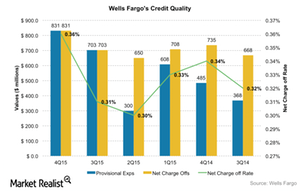 To What Extent Did Oil Woes Dampen Wells Fargo's 4Q15 Earnings
By Rebecca Keats

Jan. 19 2016, Updated 1:54 p.m. ET
Wells Fargo's loans to the energy sector are in trouble
In 2015, we saw energy companies suffer from plunging oil prices. Now this effect has trickled down to the banks, which have exposure to these companies through the loans they regularly provide to them. Major US banks (XLF) (VFH) like JP Morgan Chase & Company (JPM), Citigroup (C), and Wells Fargo & Company (WFC) that have reported their 4Q15 earnings have already increased provisions for bad loans in the oil and gas portfolio.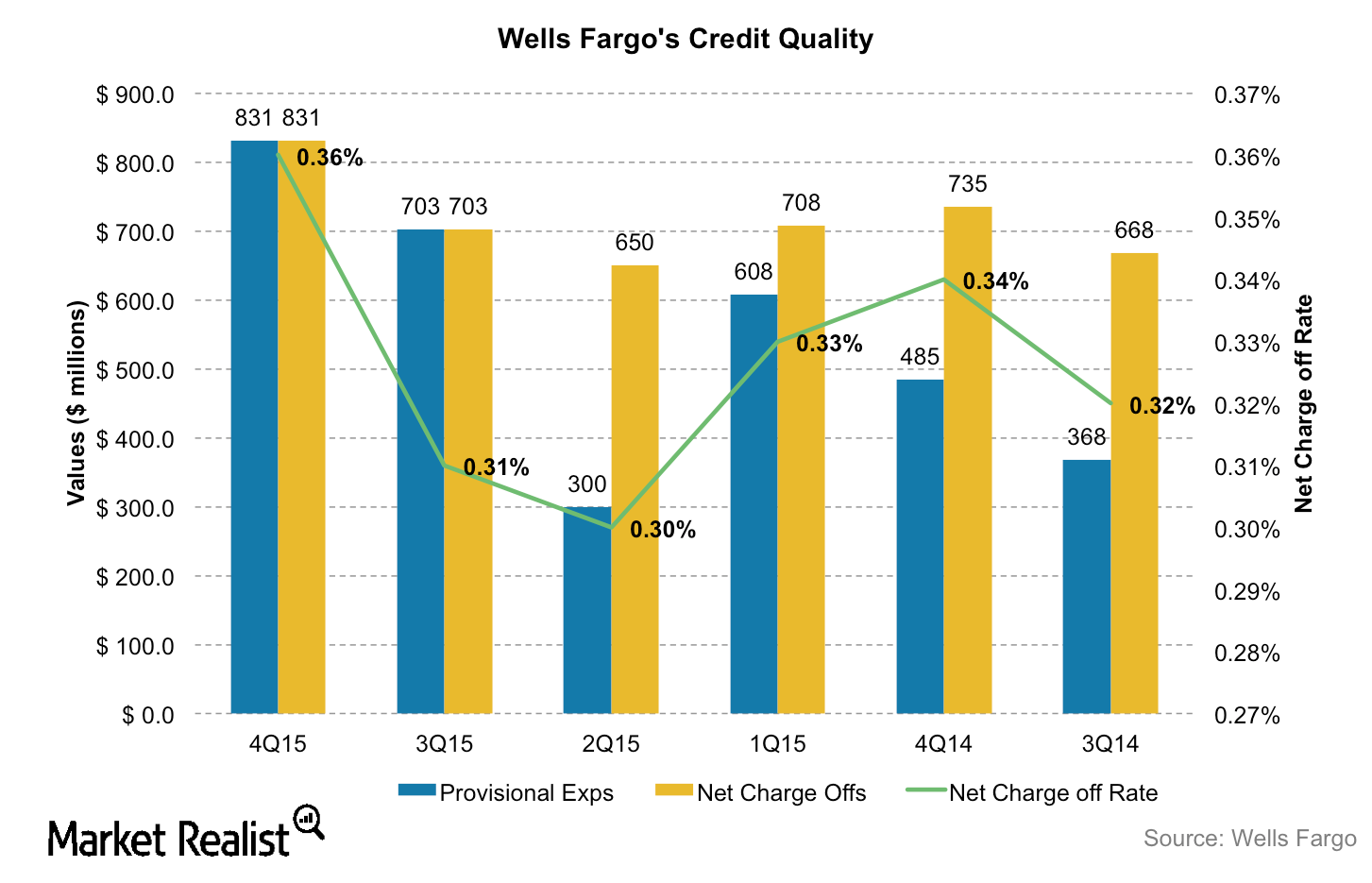 Article continues below advertisement
Wells Fargo has set aside nearly double last year's amount for oil industry loan losses
Wells Fargo said it has set aside $831 million for loan losses. This represents nearly double the amount it set aside for loan losses during the same period last year. During its 4Q15 earnings call, Wells Fargo CFO John Shrewsberry said that 38% of the $17 billion in loans they issued to the oil and gas sector were classified as "criticized" in the fourth quarter of 2015. This figure was up from the 33% substandard loans in the previous quarter.
Shrewsberry stated that the company continues "to work closely with our customers and are monitoring market conditions," reminding listeners, however, that "it takes time for losses to emerge, and at current price levels, we would expect to have higher oil and gas losses in 2016."
Wells Fargo has provisions of $12.5 billion to cover up bad loans
Energy loans make up less than 2% of Wells Fargo's total loans outstanding in the fourth quarter of 2015, and the bank has provisions of $12.5 billion to cover up bad loans. During the fourth quarter, Wells Fargo's loan losses were 0.36% of the average total loans on an annualized basis. This was much lower than the 2.71% charge-off rate recorded in 2009, when the financial crisis hit.
Now let's take a broader look at the global factors that have contributed to Wells Fargo's lower profitability.