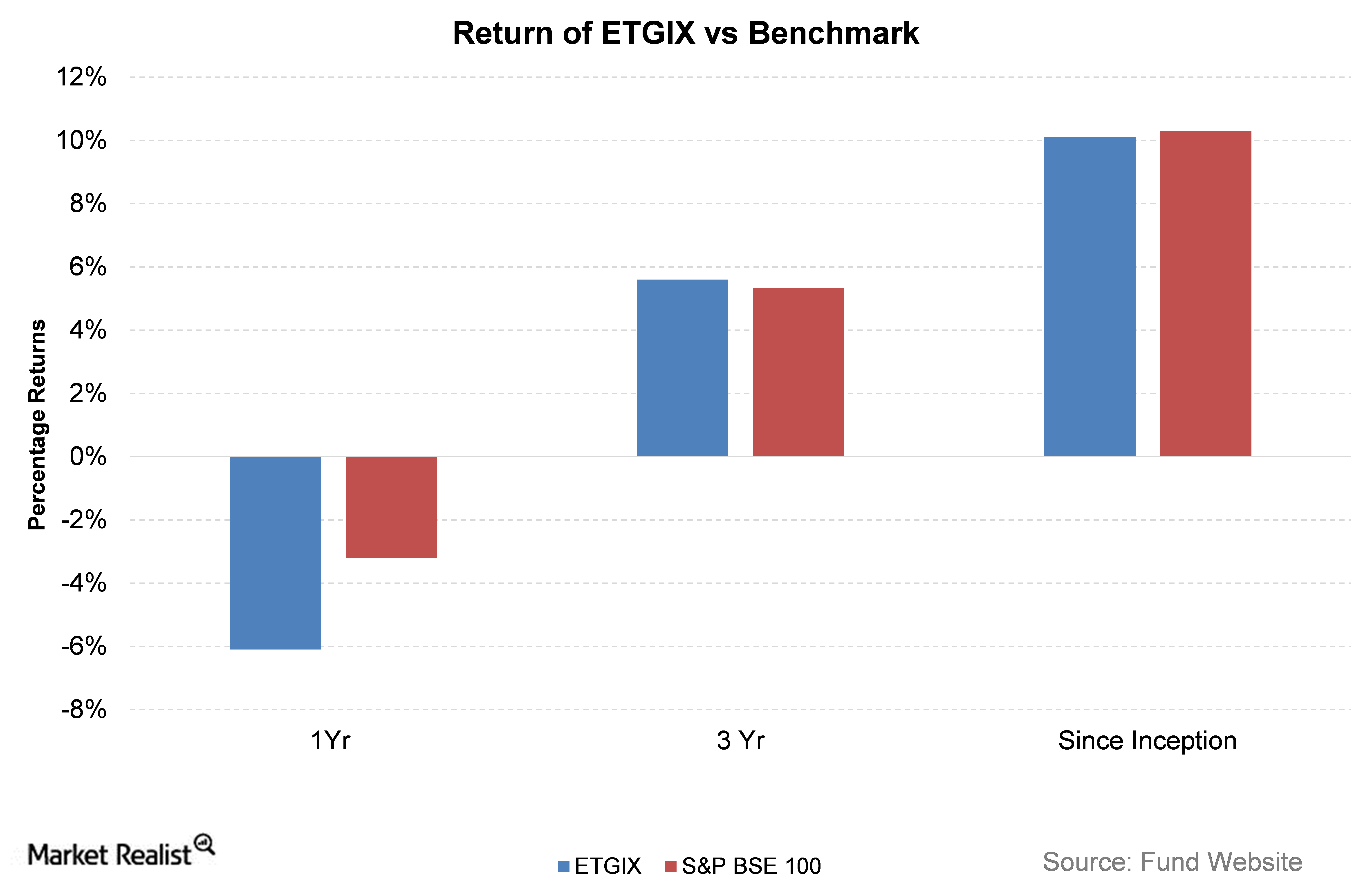 How the Eaton Vance Greater India Fund – Class A Performed in 2015
By Pete Raine

Jan. 16 2016, Published 12:58 a.m. ET
The returns
The Eaton Vance Greater India Fund – Class A (ETGIX) is in a close range to the returns of the benchmark for all three periods. In 2015, the fund gave a return of -6.1%. The fund has been in existence since May 2, 1994.
On an annual average basis, the fund has returned 10.1% since inception. The chart below gives a snapshot of the average annual return compared the benchmark index, the S&P BSE 100, as of December 31, 2015.
Article continues below advertisement
Performance breakdown
In 2015, the fund returned -6.1%. HDFC Bank Ltd (HDB), which forms 6.6% of the portfolio, has returned 19.2% in 2015 in rupees. ICICI Bank Ltd (IBN), which forms about 5% of the portfolio, gave a return of -34.3% through the same period.
Yes Bank, which forms 4.6% of the portfolio, returned -5.1%. Infosys Ltd. (INFY) also forms a part of the portfolio with a 1.6% holding. ITC Ltd., which is the top holding with 6.6% in the portfolio, gave a return of -1.3% in 2015.
Historical returns
The chart above gives a comparison of the historical returns of the fund and that of its benchmark index. The best year for the fund was 2009, with returns of 93.8%. The S&P BSE 100 is the fund's benchmark index. The fund has closely followed the benchmark index regarding returns.
ETGIX has a substantial exposure to the consumer discretionary and consumer staples sectors. Together, these two sectors form 38.3% of the portfolio. Both these sectors gave good returns in 2015. The sectoral index S&P BSE Consumer Discretionary returned 8.9% and the S&P BSE FMCG gave a return of 2.8%.
In the next article, we will discuss another India-focused fund, the Franklin India Growth Fund (FIGZX).