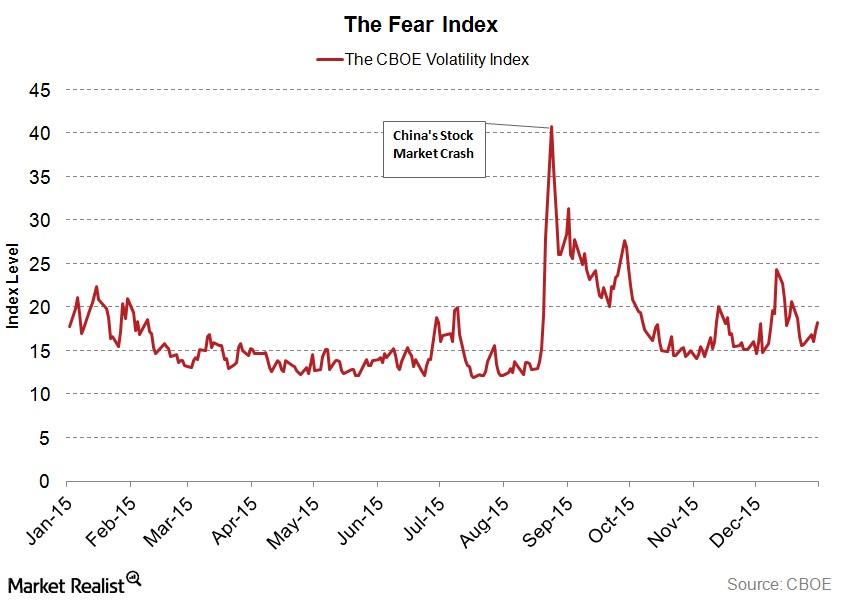 $3 Trillion ETF Market Received $347 Billion in New Money in 2015
By Surbhi Jain

Jan. 7 2016, Updated 11:15 a.m. ET
2015 was a record year for ETF fund flows
The ~$3 trillion US exchange-traded fund (or ETF) market saw yet another bright year in 2015. According to BlackRock (BLK), the global ETF market saw about $347 billion in new money pouring into it, setting a record. This is despite the broad market facing considerable upswings and downswings due to the heightened global uncertainty throughout the year.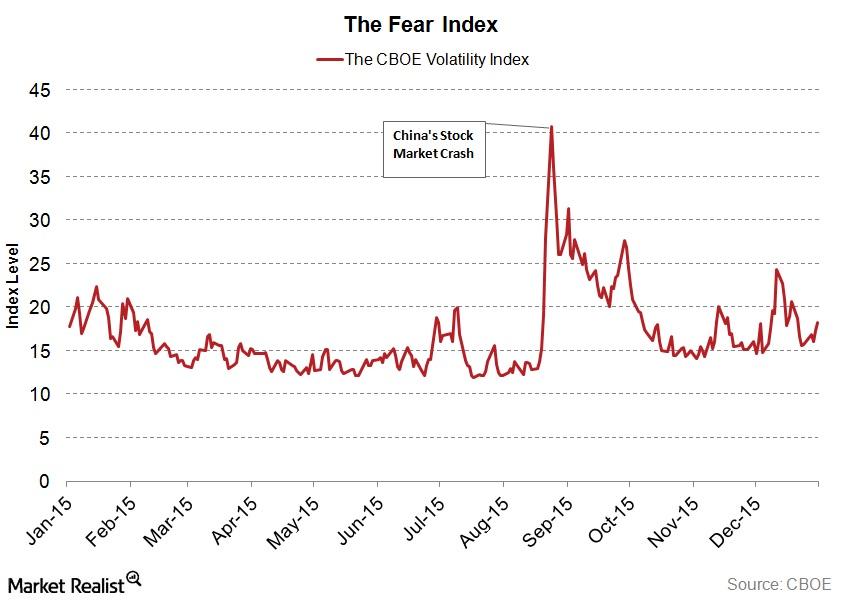 Article continues below advertisement
Volatility peaked in August 2015
Market volatility reached its peak in August 2015 with China's stock market crash. This acted as a precursor to the world market slump, considering China's undoubtedly large influence on the world economy and markets. It has been on the higher side since then, possibly poised for another big surge.
The movement in the volatility index (or VIX), also known as the fear index, demonstrates market volatility to a good extent. Technically, VIX is a popular measure of the implied volatility of the S&P 500 Index (SPY) (VOO) options. Because the S&P 500 Index is a good representative of the equity market, VIX gives a good approximation of average market volatility.
$347 billion in new money flowed into ETFs in 2015
Nonetheless, on the flows front, investors seemed quite courageous by making 2015 a record year for fund flows into the ETF space. Of the total $347 billion inflows in 2015, about 37.5% of new money flowed into BlackRock's iShares business. Thus, iShares beat its own record set in 2014 of $103 billion by pocketing a whopping $130 billion in new money in 2015.
For years, investor preference has shifted from traditional mutual funds to low-fee index-tracking ETFs due to the reasons described in our series, Why Wall Street's biggest banks are entering the ETF space. The series discusses three of the biggest financial firms in the US—JPMorgan Chase & Co. (JPM), Wells Fargo & Co. (WFC), and Goldman Sachs Group Inc. (GS)—entering the ETF space. Meanwhile, major players BlackRock (BLK) and Vanguard continued to dominate the ETF space in 2015.
Let's take a quick look at where ETF investors chose to park their money in 2015.