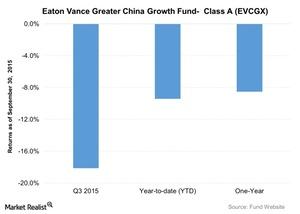 How Eaton Vance Greater China Growth Fund Performed in 3Q15
By Lynn Noah

Oct. 22 2015, Published 7:46 a.m. ET
Investment objective and strategy
The Eaton Vance Greater China Growth Fund (EVCGX) seeks to provide long-term capital appreciation by investing primarily in equity securities of companies that are located within the Greater China region, including Hong Kong, China, Taiwan, South Korea, Singapore, Malaysia, Thailand, Indonesia, and the Philippines.
The EVCGX benchmarks its performance to the MSCI Golden Dragon Index.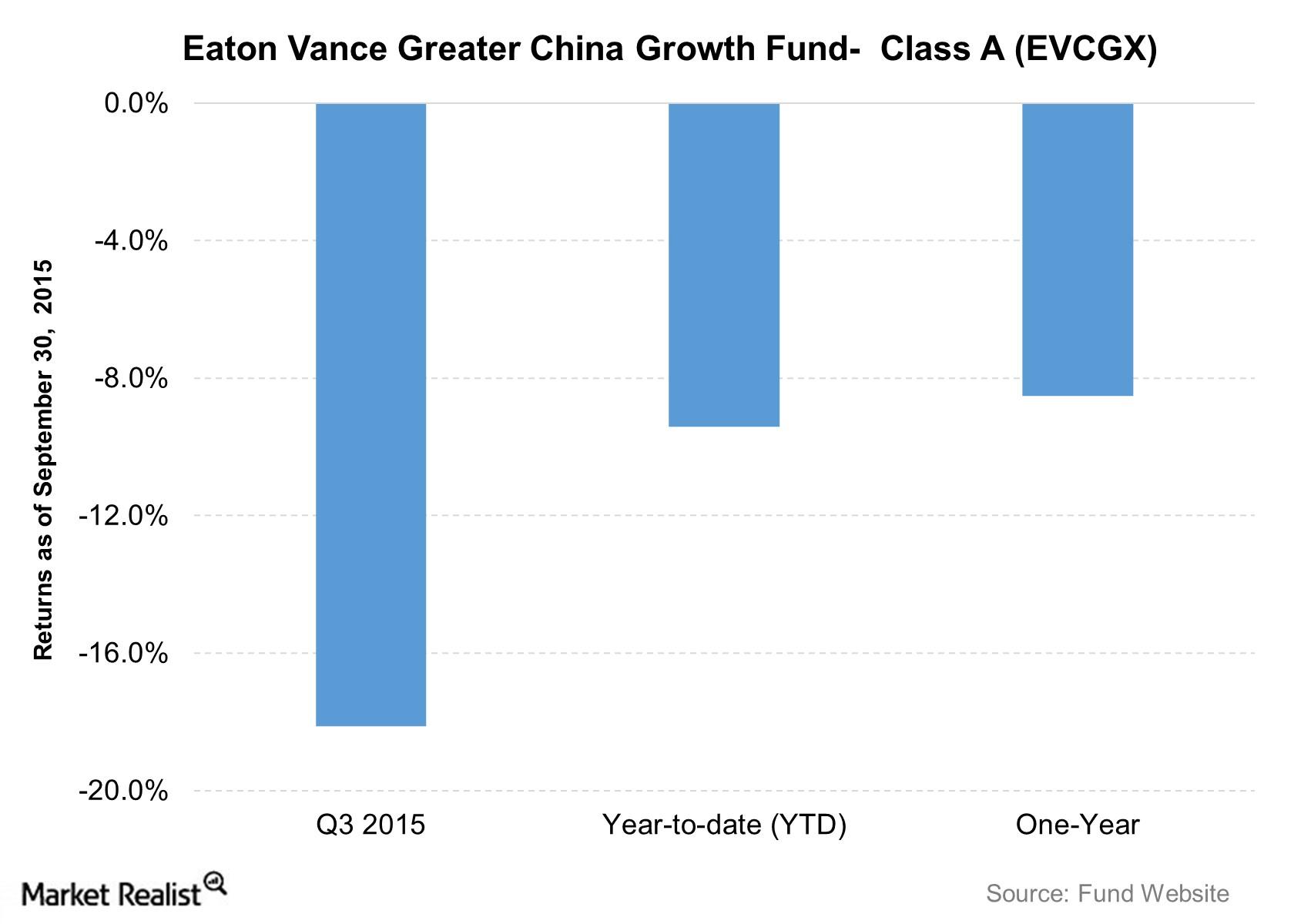 Article continues below advertisement
Fund facts
The EVCGX had total net assets of $94.5 million as of September 30, 2015, with an expense ratio of 1.94%. The fund is managed by Stephen Ma and Jane Lui. The fund's inception date was October 28, 1992.
Performance evaluation
For the quarter ended September 30, 2015, the EVCGX fell by 18.1%. The fall in returns for 3Q15 was mainly attributed to the Chinese stock market meltdown and a general slowdown in the Chinese economy, leading to less business for companies. Meanwhile, in the YTD (or year-to-date) period, the fund fell by 9.4%, and the one-year return fell by 8.5%.
Article continues below advertisement
Sector allocation and holdings
Here, let's discuss the top five sectors of the EVCGX as of September 30, 2015. Financials were the top sectoral holding, making up 40.6% of the fund's portfolio. This was followed by the information technology and consumer discretionary sectors, with weights of 24.0% and 10.8%, respectively. Finally, industrials accounted for 7.1% of the portfolio while telecom services formed 5.0% of the portfolio.
The financials and industrials sectors took a hit in August due to the Chinese stock market's meltdown and shrinking manufacturing activity. The ripple effects have spread across other sectors as well, leading to negative returns in 3Q15.
The EVCGX holds 48 stocks in all. Tencent Holdings (TCEHY), Taiwan Semiconductor Manufacturing (TSM), and China Mobile (CHL) are among the top ten holdings of the portfolio. The three holdings also make up ~19.7% of the portfolio's weight as of September 30, 2015. The EVCGX also invests in Lenovo (LNVGY) and Baidu (BIDU).