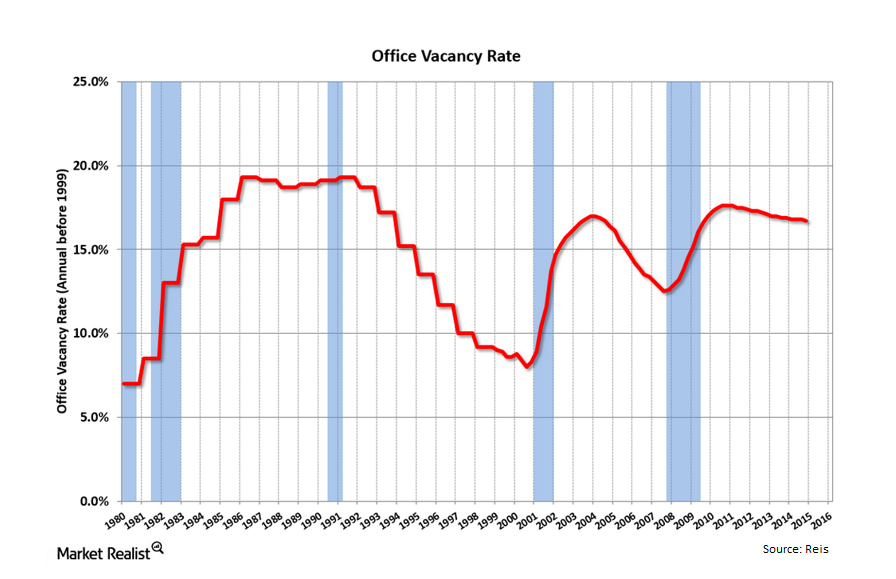 The push-pull effect of economic strength on the REIT sector
Two economic forces are driving REITs
Economic forces that work at cross-purposes are driving the commercial REIT sector. On one hand, economic strength is good news for the REIT sector. On the other hand, increasing interest rates will accompany increased growth, which will be a negative.
Article continues below advertisement
Interest rates and credit
The REIT sector uses a lot of leverage. REITs have to pay out 90% of their income as dividends. As a result, they aren't able to build up big cash cushions. This limitation leaves REITs at the mercy of the credit markets, which are subject to periodic freezes and convulsions. REITs use leverage because the cap rates on various strategies are usually small. This makes their overall strategies highly vulnerable to unexpected changes in interest rates.
Implications for mall REITs
The FOMC (Federal Open Market Committee) minutes suggest that the economy is expanding moderately and falling energy prices have put more money in the pockets of consumers. December vehicle sales were strong, and it looks like the holiday shopping season was good. This is a positive for shopping center REITs such as Simon Property (SPG) and General Growth Properties (GGP) that have trophy properties in affluent urban areas. For them, the prospect of increasing short-term rates is a negative, but rents seem to be increasing, which will offset that.
Implications for office REITs
Economic strength will be good news for office REITs such as Boston Properties (BXP), Kilroy Realty (KRC), Vornado Realty (VNO), and SL Green Realty (SLG). They're still dealing with historically high office vacancy rates, so improvements in the labor market are welcome. Of course, not all employment growth is created equally. If the job growth is in retail and food service, which typically offer part-time jobs, then vacancy rates will remain elevated. However, if job growth is in the managerial and technical areas, then vacancy rates should begin to fall, which will increase rents.