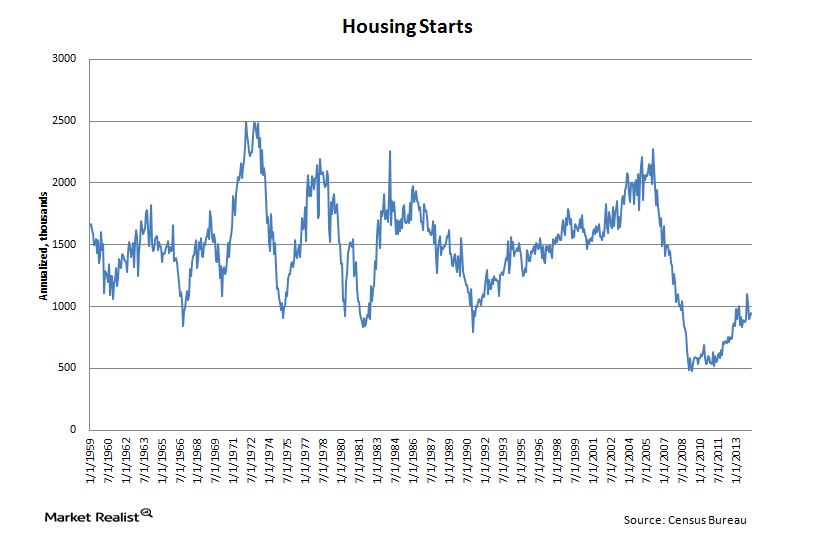 Must-know: FOMC minutes will dominate the week ahead
FOMC minutes will dominate the week ahead
This week doesn't have too much data that will move the bond market. However, the Federal Open Market Committee (or FOMC) minutes will be interesting. We also get housing starts and building permits this week.
There are no earnings related to real estate, but we'll hear from home improvement retailers Home Depot (or HD) and Lowe's (or LOW).
Economic data this week
Monday, August 18, 2014
NAHB Housing Market Index
Tuesday, August 19, 2014
Consumer Price Index (or CPI)
Housing starts
Building permits
Wednesday, August 20, 2014
Mortgage Bankers Association (or MBA) mortgage applications
FOMC minutes
Thursday, August 21, 2014
Initial Jobless Claims
Bloomberg Consumer Comfort
Markit Manufacturing Purchasing Manager's Index (or PMI)
Philadelphia Fed
Existing Home Sales
Index of Leading Economic Indicators
Friday, August 22, 2014
Earnings reports this week
Tuesday, August 19, 2014
Wednesday, August 20, 2014
Impact on mortgage REITs
Mortgage real estate investment trusts (or REITs), like American Capital Agency (or AGNC) and Annaly (NLY), will focus on data that will move the bond market. The most important data point will be the FOMC minutes.
The primary guess in the bond market these days is determining when the Fed will start hiking rates. The minutes will provide insight into the Fed's thinking and the mechanics of conducting monetary policy with a $4 trillion balance sheet.
Impact on homebuilders
Builders will focus housing starts and building permits. For the most part, 2014 is in the books as far as the builders are concerned. We're heading into the seasonally slow period of fall and early winter. Homebuilder analysts will focus on the geographies that are experiencing the most growth.
They will use that data to determine, in part, which builders should experience the most growth going forward. The National Association of Home Builders (or NAHB) Housing Market Index will also be useful in gauging sentiment in the building sector.
Impact on commercial REITs
Article continues below advertisement
The most important data for commercial REITs will the FOMC minutes. Their funding rates are determined by short-term rates and the design of the bond market. This data will interest mall REITs like Simon Property Group (SPG) and General Growth Properties (GGP). It's important to note that retailers will start to report next week. The mall REITs will be interested in these reports.
Office REITs, like Brookfield Office Properties (BPO) and Vornado Realty Trust (VNO), will be interested in the Index of Leading Economic Indicators. It helps forecast job growth.