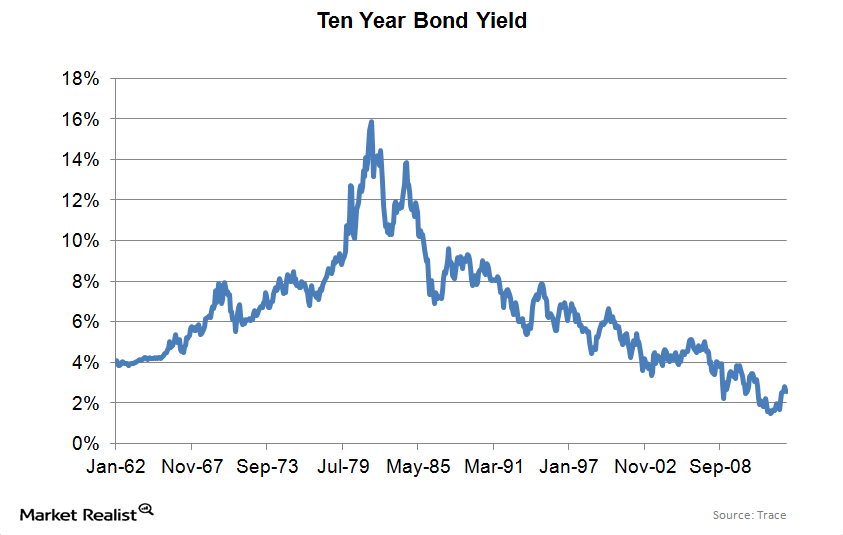 Recommendation: Don't read too much into the emerging market selloff
By Brent Nyitray, CFA, MBA

Nov. 20 2020, Updated 12:53 p.m. ET
The mystery of tapering is over
The Fed decided to begin reducing asset purchases at the December FOMC meeting. That has taken a lot of the mystery out of the Fed's decision-making. The big question is whether tapering will be on autopilot—meaning does the Fed plan to reduce purchases by 10 billion a month every meeting, or will further reductions be data-dependent?
Does the emerging market sell-off change the Fed's decision?
Article continues below advertisement
Bonds have been rallying as emerging markets sell off. Does a sell-off in emerging markets change the Fed's decision-making regarding tapering? As of now, the answer is probably not. Unless we hear of a major player (like a bank or hedge fund) blowing up, the Fed will probably continue on its preset path.
The Fed wants to see a robust labor market before it starts raising interest rates
Don't forget the Fed looks at the employment market holistically and isn't about to pin the fate of monetary policy solely on the unemployment rate—especially if it remains stuck at levels we haven't seen since the Carter Administration.
A low labor force participation rate means wage growth will be hard to come by. It represents a "shadow inventory" of workers who would rather be working than not working. Employers know there's this huge reservoir of experienced workers they can tap, and employees know it too. This means very little bargaining power for workers, which will keep a lid on wage inflation. And if there's no wage inflation, there's no wage-price spiral, which is the driver of inflation in the first place.
Stick with credit risk, not interest rate risk
REITs like Annaly (NLY), American Capital (AGNC), MFA Financial (MFA), Capstead (CMO), and Hatteras (HTS) are in a much better place as far as leverage than they were six months ago. That said, agency REITs have 100% interest rate risk, and this isn't a hospitable environment for them.
In this environment (increasing interest rates and a stronger-than-expected economy), it makes sense for income investors to focus on the non-agency REIT space—think names like Two Harbors (TWO) and Newcastle (NCT). While they have interest rate risk, they have less of it than the big agency names, and they benefit from improving credit. The agency REITs will be at risk from a Mel Watt FHFA as well, as prepayment speeds will probably increase—especially if the government extends the eligibility dates for HARP (the Home Affordable Refinance Program). That said, Mel just threw the originators a bone by delaying Ed Demarco's planned increases in conforming loan level pricing adjustments. On the other hand, this means higher prepayments at the margin for agency REITs.