Why Stimulus Packages Don't Work for the Average Person
By Rachel Curry

Dec. 21 2020, Published 9:45 a.m. ET
As the U.S. continues to face the COVID-19 pandemic after nearly nine months, Congress approved a second stimulus package on Dec. 20. The second stimulus package is worth $900 million.
Article continues below advertisement
Unfortunately, most of the money won't end up in the hands of U.S. citizens. The deal likely includes the projected $600 stimulus check as well as weekly federal unemployment benefits worth $300.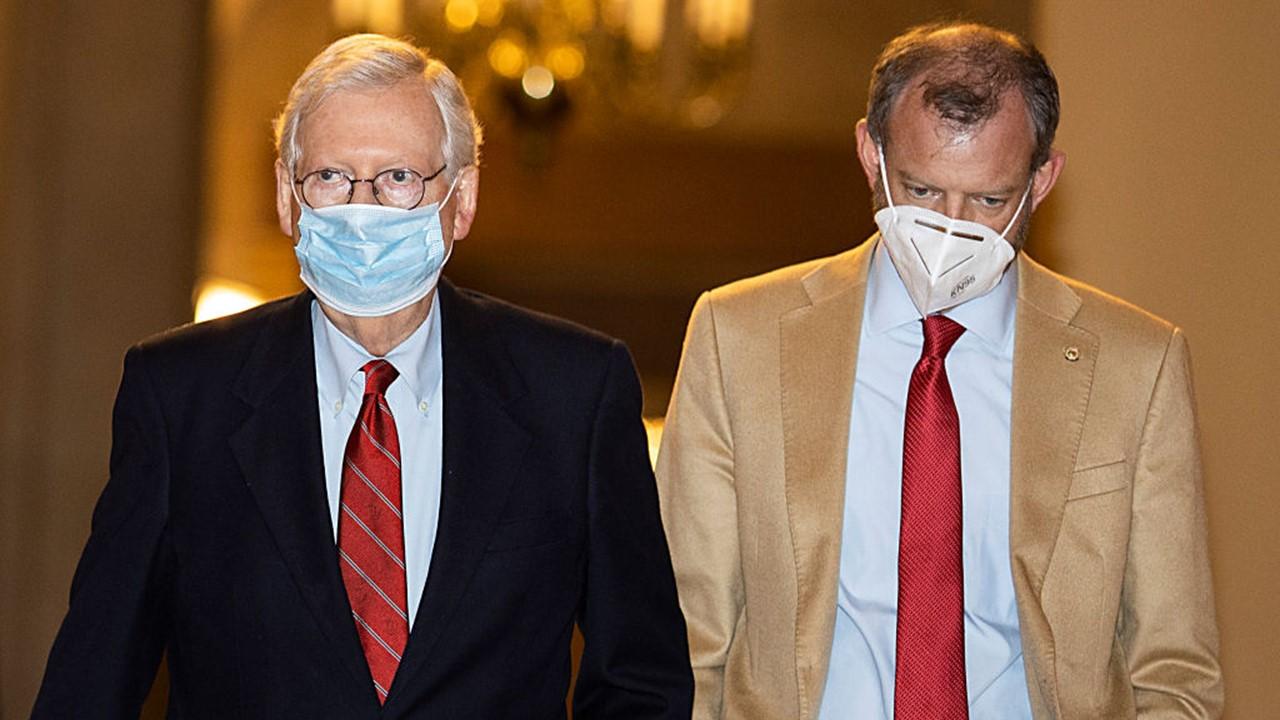 Article continues below advertisement
What a stimulus package hopes to accomplish
Theoretically, a stimulus works by providing the population with funds in the hopes that they will spend the money. A thriving economy requires healthy spending to keep it functioning at its best.  
In times of crisis (particularly, an economic crisis), people minimize spending. Therefore, the stimulus is an effort to rejuvenate spending.
Article continues below advertisement
A stimulus can come in the form of tax incentives, low interest rates, business stimulus, direct payments, and more. Sometimes, the government sneaks in stimulus packages even when the economy isn't in crisis. For example, in 2019, the Federal Reserve slashed interest rates for three consecutive meetings in order to propel the economy in the midst of the U.S. trade war with China.
Stimulus theory doesn't paint the full picture
Stimulus packages rest on the assumption that people will spend the money they are earning (or saving) from the stimulus itself. Historically, that isn't what happens.
Article continues below advertisement
In times of crisis, people are more likely to store money in a savings or long-term investment account. The uncertainty that comes with downturns leads people to want to stock up on funds because they don't know what to expect. In April 2020, the U.S. individual savings rate increased to a record-breaking 32.2 percent. This was a massive increase from the previous month when savings were at just 12.7 percent. Inherently, more money saved means less money spent.   
Where stimulus money goes any why
The stimulus deal from March 2020 was worth $2 trillion. So, where did the stimulus money go?
Article continues below advertisement
The CARES Act provided $560 billion to individuals in the form of cash payments and additional unemployment benefits. Public health institutions received $153.5 billion. A whopping $500 billion went toward large corporations, while small businesses got $377 billion. State and local governments got $339.8 billion. A total of $43.7 billion went toward student loans, while the remaining $26 billion supported safety net programs like SNAP and child nutrition.
Article continues below advertisement
For the new stimulus bill, individuals will receive half of that amount at the most. More funds will go toward coronavirus testing and tracking as well as vaccine distribution. Rental assistance, broadband access, and nutrition assistance are also in the picture.
Do stimulus packages really work?
Increased savings isn't the only bane of stimulus activists' existence. Economists say that the core of stimulus packages is misguided. 
Article continues below advertisement
In Economics in One Lesson, Henry Hazlitt (a 20th Century economic journalist) wrote, "The art of economics consists in looking not merely at the immediate but at the longer effects of any act or policy; it consists in tracing the consequences of that policy not merely for one group but for all groups."
The quote references the unintentional effects of a stimulus. Sure, economic stimulus increases value in terms of actual money. However, it also increases inflation and gives more money to people who are already wealthy. Many economists think that stimulus bills can't effectively expand the economy, which is what it's meant to do. 
In short, a stimulus works in theory but hardly functions as it's meant to.