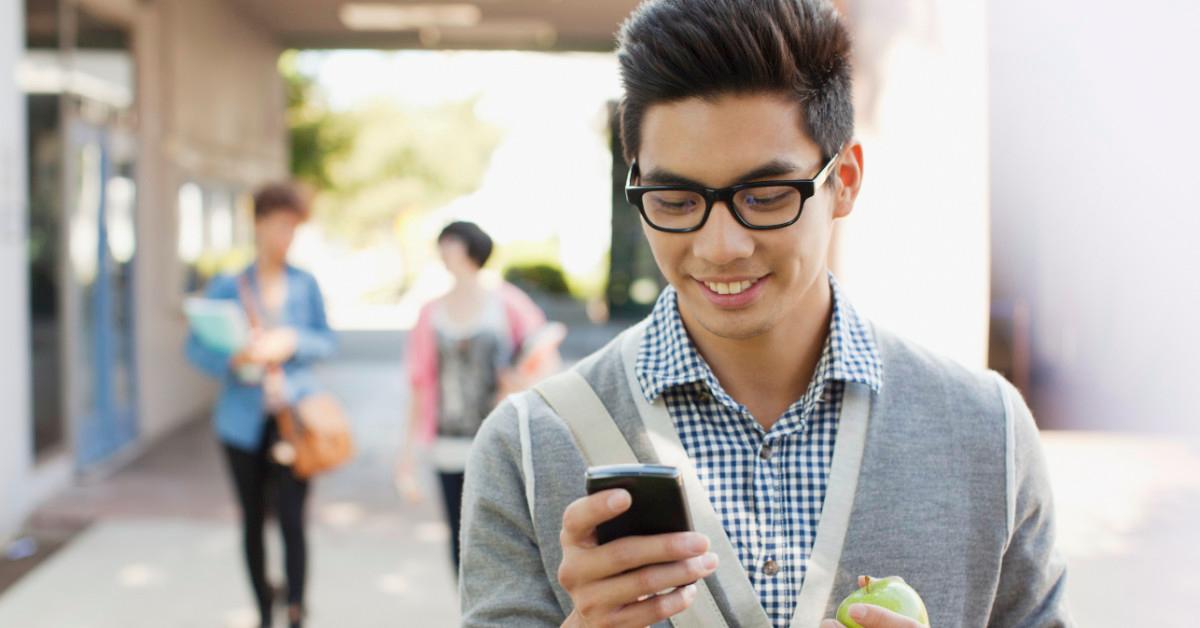 Convenience Aside, What Mobile Payment App Is the Safest?
By Dan Clarendon

Apr. 19 2021, Updated 2:33 p.m. ET
There isn't any question that P2P payments are convenient and popular. A 2020 NerdWallet survey found that 79 percent of Americans use mobile payment apps. What payment app is the safest and the most private?
Article continues below advertisement
The good news is that Venmo, PayPal Mobile Cash, Venmo, Zelle, Square Cash, Apple Pay, Google Pay, and Facebook Pay all offer two-factor authentication, which adds an added layer of security to keep your account safe. They also all have bug bounty programs that reward people who point out security flaws.
The bad news is that not all of the companies keep your user data in-house. The researchers at Wirecutter—a product review website from The New York Times—combed through the payment apps' privacy policies and even conducted test transactions while monitoring outgoing web traffic to find out who does what with your data. Here's what those researchers found.
Article continues below advertisement
Apple Pay and Google Pay get high marks for privacy.
Wirecutter notes that Apple Pay and Google Pay are the best options for users with privacy concerns. Apple and Google don't share or sell user data for marketing purposes, unlike PayPal Mobile Cash, Square Cash, Zelle, and Venmo. Facebook Pay doesn't share data but might use data for internal marketing.
The site found that Apple's privacy policy says data isn't used for internal marketing or shared with third parties, while Google representatives confirmed to researchers that the company doesn't sell user data to third parties and doesn't allow advertisers to display targeted ads based on Google Pay data. 
Article continues below advertisement
Other payment apps share user data with third parties.
PayPal Mobile Cash, Square Cash, and Venmo send user data to third parties to track internal marketing, according to Wirecutter. In the website's test transactions, Venmo shared data with a marketing film called Braze, PayPal Mobile Cash shared data with the marketing firm Adjust, and Zelle sent data to the analytics company Mixpanel. 
And that kind of data-sharing concerns Casey Oppenheim, co-founder of the privacy app Disconnect.
"People using these apps have no reason to expect that when they send money, there are tracking companies they've never heard of collecting super-personal data, like their home address (exact GPS location) and the names of their associates," Oppenheim told Wirecutter. "And there is a daisy chain to this invisible tracking. Each tracking company that collects your info may be able to retain, use, and share that data according to their policies without your knowledge or consent."
Article continues below advertisement
Fraud is still a big concern across the board.
Wirecutter notes that none of these apps provide fraud protection, which means that users are likely out of luck if they unwittingly authorize a payment to a fraudster or scammer. 
"Because money can be transferred so quickly into someone else's bank account, these P2P platforms are the perfect payment mechanism for scammers," John Breyault of Fraud.org told NBC News in 2019. "All you need to get the money is a cellphone number or email address. That's why it's so important for people to be really careful when they're using these apps."
As a result, Fraud.org warns consumers not to use P2P services to purchase products or to send money to strangers to avoid scams. Users should double and triple-check the payee's contact information in the payment apps to avoid sending money to the wrong person.