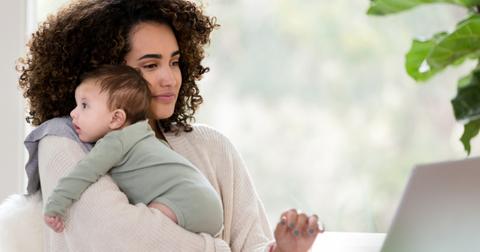 What Are the Tax Credits and Tax Deductions for Children?
By Dan Clarendon

Updated
It doesn't just take a village to raise a child — it costs a lot of money too. In fact, the U.S. Department of Agriculture revealed in 2015 that children cost parents an average of $233,610 by the time they turn 18. The good news is that tax credits and tax deductions for children can offset the costs.
Article continues below advertisement
What expenses are tax deductible when you have a child or children?
"Dependents are worth a lot of valuable tax deductions and credits," Lisa Greene-Lewis, certified public accountant and tax expert at TurboTax, told CNBC Make It.
For example, the federal child tax credit means that families can deduct up to $2,000 from their federal income taxes for each qualifying child under the age of 17. Up to $1,400 of the credit was refundable for the 2019 tax year, which means that if you earned at least $2,500 to qualify, you could get a refund of up to $1,400 if you didn't owe money to the IRS.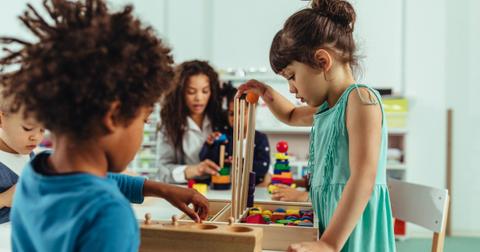 Article continues below advertisement
You can also claim a higher standard deduction if you are a single parent by filing as a head of household instead of filing as a single taxpayer. The standard deduction for heads of household is $18,650 in 2020, according to The Street, compared to $12,400 for single filers.
The IRS also has a tax credit for qualified adoption expenses paid to adopt an eligible child and an exclusion from income for employer-provided adoption assistance. "The credit is nonrefundable, which means it's limited to your tax liability for the year," the IRS explains. "However, any credit in excess of your tax liability may be carried forward for up to five years. The maximum amount (dollar limit) for 2019 is $14,080 per child." Refer to Topic No. 607 on the IRS website for more information.
Article continues below advertisement
Medical and dental expenses for dependents may be deductible if you itemize your deductions, but only if the expense total exceeds 7.5 percent of your adjusted gross income. Refer to Topic No. 502 on the IRS website for more information.
Finally, consider setting up 529 college savings plans for your children. Many states offer tax breaks for 529 plan contributions, according to BlackRock.
Are child care expenses tax deductible?
The IRS does offer a child and dependent care credit, but it's a tax credit instead of a tax deduction. Missing this credit is a "common mistake" among taxpaying parents, San Francisco-based CPA Larry Pon told CNBC Make It.
"You may be able to claim the credit if you pay someone to care for your dependent who is under age 13 or for your spouse or dependent who isn't able to care for himself or herself," the IRS explains. "The credit can be up to 35 percent of your expenses. To qualify, you must pay these expenses so you can work or look for work."
Article continues below advertisement
Pleased to see my & @RepDannyDavis's Child and Dependent Care Tax Credit Act was included as a key element of the House-passed Child Care for Economic Recovery Act. Now more than ever, it is crucial we help families meet the costs of childcare. https://t.co/HQuaZzLe8G

— Senator Bob Casey (@SenBobCasey) July 31, 2020
Taxpayers can claim the child and dependent care credit by filing Form 1040, 1040-SR, or 1040-NR, not Form 1040-NR-EZ, and meeting all the IRS tests for this credit.
For example, the child or dependent care must be for a qualifying person or persons identified on Form 2441. You (and your spouse if filing jointly) must have earned income and must use child care so that you can work or look for work. Also, you can't pay someone you claim as a dependent for child care or dependent care. You also can't pay your spouse or the parent of your qualifying person if that qualifying person is your child and under age 13.
See the IRS's Publication 503 for the rest of the rules and qualifications about the child and dependent care credit for 2019. The information might change for 2020 returns.